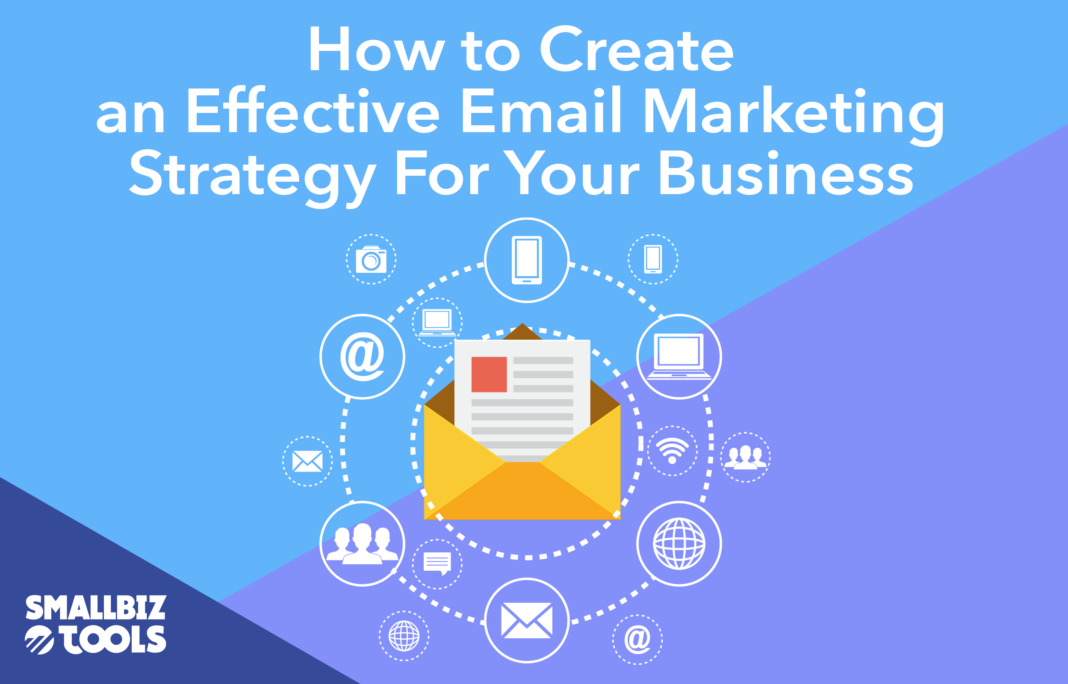 Email marketing is one of the most impactful marketing channels a brand can employ. On average, an email's ROI is $38 for every $1 spent. Those returns are almost unheard of in any other channel or platform. Similar to users following you on Instagram, Facebook and other social media, email subscribers sign up for your email list because they want to be your customers. If your business is five people or 5,000, email should be an integral part of your overall marketing strategy.
What Makes a Good Marketing Email?
The best marketing emails provide the reader with value and present the information in an engaging way.
A thoughtfully worded subject line and preheader text, clear CTAs, engaging content, and accessibility are key components to an effective email. While accessibility may seem like an afterthought, it's one of the most important parts of email marketing.
Accessibility
According to the World Health Organization (WHO), about 17% of the global population lives with a visual impairment. That's almost four times the size of the U.S. In the U.S. alone, roughly 217 million people live with a moderate to severe vision impairment. Whether your brand is U.S.-based or global, there is likely a significant portion of your email list who are color blind, use screen readers, or other assistive technology. 
Making email accessible isn't just a compassionate decision, but a strategic one. In the U.S., the ADA cites the Department of Labor's findings that "the large and growing market of people with disabilities has $175 billion in discretionary spending." Optimizing for them is one effort that can have a substantial impact on your ROI.
Personalization
You've probably received a marketing email at some point that mentioned you by name. It's exciting, right? You tend to spend a little more time in those emails and maybe even click or purchase. That's because emails with personalization tend to have higher returns than those without.
Personalization isn't limited to using a customer's first name. Personalization can also include sending hyper-tailored emails to very niche segments of your list. This allows you to speak specifically and directly with those customers, making it feel like a tailored experience for them.
The more specific you can make an email, the better. However, not every email needs to be super segmented, such as newsletters. It's okay to have regular sends that go out to everyone, but one-off emails that only apply to certain groups can be personalized.
How to Determine Your Email Strategy
Your brand's email strategy will depend upon the nature of your business. The important thing here is to do what feels natural with your customers, and don't send an email just because you think you should. Ask yourself, "What will the reader get out of this email?" If there's more value in it for you than the subscriber, consider skipping it.
First, decide on your sending volume, and stick to it as closely as you can. For instance, some brands do a bi-weekly or weekly newsletter (if there's enough value in it for their subscribers), promotions, and maybe some product or service announcements their community will find exciting.
Sticking to a regular cadence is important for your deliverability. Deliverability is how many emails make it to the inbox versus spam folders. Making regular, drastic changes to how many emails you're sending can alert spam filters to start funneling your emails to spam folders.
Setting Up Your Email
Regardless of the industry you're in, having a polished welcome series comes highly recommended by email marketers. Research has shown that 74% of new subscribers expect a welcome email. With that, welcome emails achieve about four times the open rate and five times the click-through rate of other marketing emails, making them a perfect time to introduce yourself and engage your new readers.
Inbox Display
The inbox display is your chance to motivate a subscriber to open your email. It includes your sender name (most likely brand name), subject line and preheader text. An effective inbox display will help boost opens and minimize bounces, which leads to improved ROI.
Your sender name should always be abundantly clear that it's coming from your brand. Otherwise, subscribers might think they're being emailed by a suspicious source and mark your emails as spam, thereby hurting future deliverability. You can incorporate different elements, such as team member names (ex: Gaurav from Travel, Inc.), the type of mailing (ex: Travel, Inc. Weekly Digest), or something like that. Just be sure to always include your brand name.
The subject line should grab the user's attention, but not in a gimmicky way. Spam filters are programmed to watch out for spammy words and phrases throughout an email, including subject lines and preheader text. Spammy content to avoid includes, but is by no means limited to:
Your subject line should be clear about what's inside the email and motivate the reader to open. Inboxes are chock full of brands vying for subscribers' attention, so get creative and be crystal clear.
The same thing applies to your preheader text. Preheader text should lend additional insight into your email's content, helping to motivate an open.
Imagery
Pay close attention to your imagery. An email should have a balanced mix of text and images for a pleasant user experience. Keep in mind, if you create images with text on them, spam filters won't read the text, only the images in the email, which can also trigger a trip to spam.
Another thing to look out for is image sizes. If they're too large, they'll load sluggishly and subscribers won't stick around until they do. Make sure they're appropriately sized so they populate upon opening the email.
CTA
Every email must have a clear CTA (call to action). If there's no action you want subscribers to take, then there's no reason to email them. If you're announcing a new product, let them purchase or join a waitlist to purchase. Whatever your message, include a meaningful way for your audience to engage with it.
Also, the day may come where you need to include more than one CTA. Try not to exceed two, otherwise it makes for a confusing message. If you do have two, separate them in your email so it's clear they're not the same action.
Lastly, and we cannot stress this enough, check and double-check every link and CTA. If your CTA is a broken link, subscribers aren't going to go to your website and try to find it anyway. They'll simply get frustrated from the email and give up. Broken CTAs are how a lot of brands miss out on clicks, conversion and overall ROI, so double-check that each one works before hitting send.
Accessible Measures
Making email accessible and connecting with every subscriber leads to an improved ROI. An accessible email should include image alt text, the language attribute, presentation roles, good color contrast ratio, and removed title attributes (to name a few). This is to help screen reader users and those with color blindness to understand your email. To get an idea of how a screen reader sounds, you can listen to how Siri reads emails.
Alt text is descriptive text behind images. This is what screen reader users will hear when they're listening to your email. Alt text also populates for users who block images for security reasons. Screen readers start out by saying "Image of…" so don't include "Image of" in your alt text. Alt text should be concise yet thoughtful and should support the rest of the email content to help your message resonate with listeners.
Screen readers recite an email via its HTML. Setting a language attribute tells screen readers how to pronounce the words in the email so it sounds natural and fluid. Additionally, setting presentation roles help ensure the screen reader skips over garbled HTML speak for a smooth listening experience.
Good color contrast ratios make an email easy to read for colour-blind users. Think of this in terms of your brand's color palette. If the color of the text is too close to the color of the background, it's not accessible. This is very difficult for people without color blindness to judge by sight, so we recommend using a tool to help you make ADA-compliant emails.
Finally, avoid setting titles on links. Instead, stick to including the key information either as part of the text or the link itself. Screen readers will break their reading pattern to read the link title and it can make the content difficult to understand.
Spell Check
It seems obvious, but everyone's been a recipient of a marketing email with a typo. Some typos aren't that bad, others are flat out embarrassing—especially if it's an offensive word ("ask" is only one letter away, after all).
Run a final spell check of your entire email, alt text and all, to ensure everything is the way you intended.
Deliverability
The cherry on top of email marketing. You have the pristine inbox display, a beautiful design, motivating text and an irresistible CTA. What's left? Making sure it lands in peoples' inboxes. When it comes to deliverability, blacklists play a big role.
Blacklists and spam traps can be tricky to navigate, even for seasoned email marketers. It's easiest to use a tool that checks popular blacklist sites for your domain and cleans up any spammy content that may trigger a spam filter.
Analytics
Email marketing is all about finding out how best to talk to and engage your customers, and audience data is the key to that progress. Track subscriber engagement, activity and certain behaviors with email analytics. Analytics will help your emails evolve so future ones resonate stronger with subscribers and therefore achieve higher ROI.
---
If you're new to email marketing, it can seem daunting. It's not a small undertaking, but it's well worth it.
Email on Acid is a complete email checking and testing workflow that guides you through all of these checks (and more) efficiently and effectively. Register for our webinars to be taken on a full walkthrough, with time for Q&A.