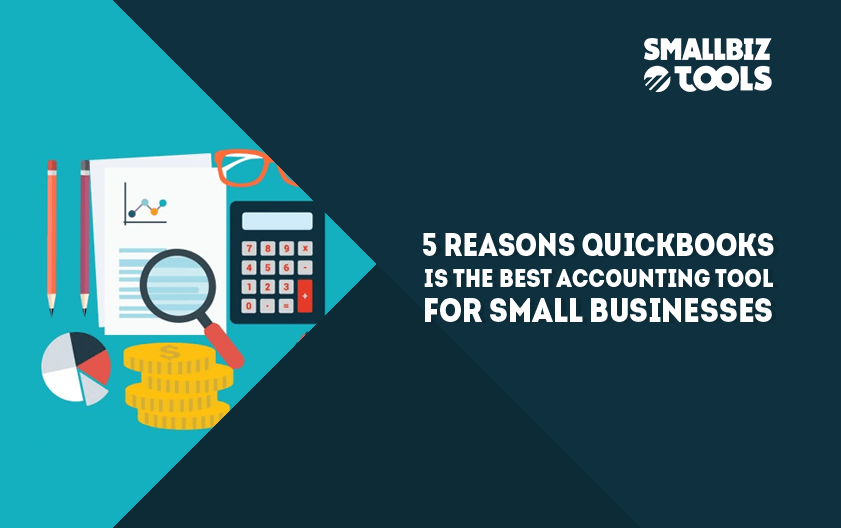 5 Reasons QuickBooks Is The Best Accounting Tool for Small Businesses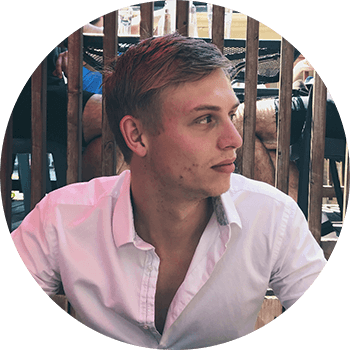 If you are a small business owner, you will find yourself having to take on various tasks outside the scope of your managerial role. Some of these administrative tasks will involve accounting, payroll, and preparing for tax season among others. Performing these bookkeeping tasks on your own or hiring and paying an accounting professional to assume these roles will be expensive and unbelievably time-consuming. It might be time to consider switching to the reliable accounting software QuickBooks.
"QuickBooks Online customers save an average of 11 hours a month"
QuickBooks is one of the most well-known accounting software and is an attractive option for small businesses or start-up companies who do not have extensive finance departments, or a lot of staff members, because the software can improve the efficiency of any small business, mainly by reducing costs and saving time. This QuickBooks Online Review outlines why QuickBooks is the best accounting software for small business by touching upon the pros and cons of the software while keeping the values of small business owners in mind.
QuickBooks has been hailed as the number one accounting software in many QuickBooks online reviews because it offers users flexibility in terms of where small businesses can perform their accounting duties through its QuickBooks online version. Switching to the QuickBooks online plan enables small businesses to accomplish numerous administrative tasks such as creating invoices; users can also work from a smart phone, MAC, or PC at any time, and this feature allows up to five users access to the account.
QuickBooks also showcases flexibility through by streamlining teamwork by letting users:
• Securely sync multiple files in real time and work on them at the same time
• Sync their data from other commonly used apps including Square and TSheets
• Access Canada-based customer support from 9am-8pm EST time Monday-Friday
Since this feature works on any device, it also saves work across all devices meaning the user no longer needs to be anxious about saving work to an external device such as a USB. The syncing data from apps feature is significant as it saves countless hours that would otherwise be spent manually entering this data or converting it into different file formats to save it.
Easier Money and Inventory Management
QuickBooks accounting software increases the ease at which small business owners can keep track of their expenses, revenue, and payroll information for employees. With QuickBooks, users can also:
• Record bill due dates
• Enter payment information for repeated bills
• Print checks directly in QuickBooks
Small businesses owners can then conveniently link their bank accounts directly to QuickBooks, allowing them to view all financial records at once. During their day-to-day operations, small business owners inevitably accrue many expenses, that is precisely when the below features are handy:
• Ability to bill to clients for expenses such as mileage and meals
• Ability to track the buying and selling of inventory
QuickBooks is automatically updated whenever inventory changes happen, so small businesses know exactly what's going where and how much.
Easily Generate Financial Reports and Invoice Templates
Some of the benefits of using QuickBooks to generate financial reports and invoices include:
• Access to a variety of report and invoice templates
• Reports and invoices can be downloaded and shared effortlessly
QuickBooks simplifies the process of creating financial reports by letting users create yearly income reports and financial forecast reports at the click of a button; these reports can easily be transferred to Excel for keeping records or sharing via email or print. These types of financial
reports are valuable for small businesses as they are constantly trying to grow and these reports can help them to identify gaps in customer service, document trends, boost sales, and tailor new marketing strategies to customers.
Eliminates the need for paper records and manual data entry
Small businesses interested in becoming more environmentally friendly and finding a way to manage receipts should make use of these QuickBooks features:
• Automatic online receipt and invoice production
• Accepting debit/credit charges
• Depositing checks into the software
The QuickBooks Pro version grants small businesses the ability to automatically produce receipts and invoices by clicking a button, these receipts can then be emailed to clients individually or in groups. This function is perfect for small businesses as they often find themselves billing several clients for the same type of service or product.
Additionally, users can receive credit or debit charges, and (depending on the type of subscription) scan and deposit checks directly into QuickBooks, in doing so they don't require numerous paper receipts or need to manually enter large amounts of data.
User-friendly Design That's Simple and Easy to Use
QuickBooks is an extremely user-friendly accounting software that features:
• Simple language
• An easy to navigate interface
• A variety of tutorial videos and a virtual orientation
The lack of jargon in the software ensures that small business owners with no or limited experience and knowledge in accounting, as well as accounting professionals, can reap the above-mentioned benefits of this software.
The detailed tutorial videos show users how to perform common tasks such as creating sales receipts; some of these instructional videos can be found here. Most of the functions commonly used by small businesses can be performed at the click of a button. These videos are important and appealing to small business owners because they are short and to the point, saving them from having to read long manuals or troubleshoot. Because these instructional videos use plain language, they can be used for the training of all staff regardless of their accounting experience.