LAST UPDATED ON June 21, 2021
Top 25 Clubhouse Clubs to Follow & How To Use It To Grow Your Business
Clubhouse blew up in early 2021, growing from 600,000 users in December 2020 to 10 million by the middle of Q1 2021. Impressive numbers, especially considering Clubhouse is invitation-only. What started as an underground hub for tech-insiders became the next big thing in social almost overnight. While the app's cooled off since those heady days, it's still a compelling place for people who want to grow their businesses. And the platform is new enough that it's still possible to seize the early adopter advantage. 
In this article we'll cover:
Top 25 Clubhouse Clubs for Businesses
How Can You Use Clubhouse to Grow Your Business?
How do I Get Started on Clubhouse?
How to Start a Club on Clubhouse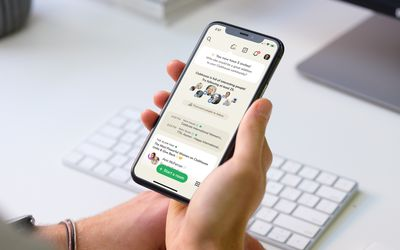 Image: lifewire
What are the most popular clubs on Clubhouse?
Clubhouse could be used as a marketing tool for small businesses, it has clubs on almost any topic you can imagine. Here are 25 clubs for talking about business as well as other topics small business owners might find interesting – including membership stats where available (source).
SECTION 1
Top 25 Clubhouse Clubs To Follow for Businesses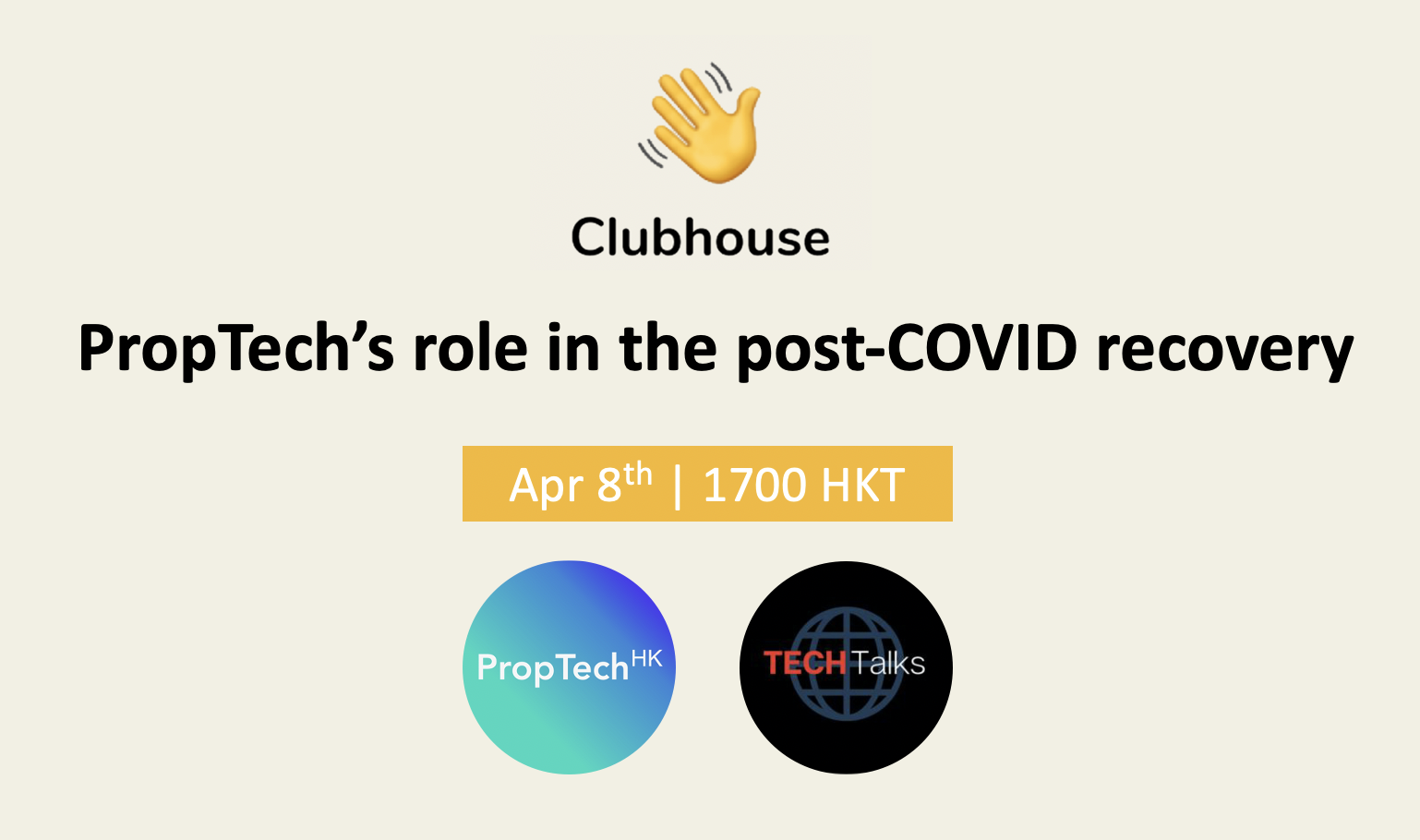 Image: Clubhouse
Conversations that aim to make tech accessible to all.
Industry: Tech
Members:  70k
Followers: 336.4k
One of Clubhouse's most popular clubs and a hub for all things startup-related.
Industry: Startups, entrepreneurship
Members: 63.4k
Followers: 418.6k
This club, which features discussions on practical applications of human psychology, claims to be the largest on Clubhouse.
Industry: Startups, Psychology
Members: 27.6k
Followers: 476.2k
Clubhouse's largest marketing club. They host a weekly industry roundup on Mondays.
Industry: Marketing
Number of members: 163
Number of followers: 243.5k
Live training in the art of sales.
Industry: Sales, entrepreneurship.
Members: 84
Followers: 881
All about Amazon selling and print-on-demand. Curiously, it's got a low follower count, yet is often touted as one of the best clubs. It feels a little get-rich-quick but your mileage may vary.
Industry: Self-publishing, entrepreneurship
Members: 1.2k
Followers: 225
A hive mind on selling for both B2B and B2C businesses.
Industry: Sales, B2C, B2B
Members: 15.4k
Followers: 12.3k
Dedicated to mentoring women in the business world. 
Industry: Sales, entrepreneurship
Members: 5,505
Followers: 1,206
A daily real estate room.
Industry: Real estate
Members: 204
Followers: 62.2k
Helpful conversations about going viral.
Industry: Marketing, Entrepreneurship
Number of members: 7K
Number of Followers: 13.4K
A discussion of everything from NFTs and cryptocurrency to practical advice for growing businesses. This Club claims to be a "jargon and bullsh!t-free zone."
Industry: Startups, entrepreneurship, tech, V.C
Members: 5.2k
Followers: 8.8K
A welcoming and helpful Club for crafters, makers, and DIY enthusiasts.
Industry: Makers, DIY.
Reported to be "the largest women's club on Clubhouse." A community for women founders and entrepreneurs.
Industry: Entrepreneurship, small business
Members: 108.1k
Followers: 212.9k
Inspiration for women starting and running their own businesses. 
Industry: Entrepreneurship, small business
Members: 1.9k
Followers: 96.2k
Unlocking the marketing potential of Facebook.
Industry: Marketing, social media
Members: 3.5k 
Followers: 90.9k
TikTok marketing explained.
Industry: Marketing, social media
Members: 2.9k
Followers: 98.2k
More "marketing secrets" but for YouTube.
Industry: Marketing, social media
Members: 2.8k
Followers: 40.9k
Social media growth demystified.
Industry: Marketing, social media
Members: 3.8k
Followers: 39.6k
Clubhouse's place for fans of Grant Cardone (the bestselling author of The 10X Rule and If You're Not First).
Industry: Entrepreneurship, personal development
Members: 31
Followers: 34.3k
A well-attended real estate club focused on ethical development and investment in communities.
Industry: Real estate development
Members: 11.8k
Followers: 78.9k
A place for business people and business students.
Industry: Entrepreneurship, business, MBAs
Members: 32.6k
Followers: 19.6k
All the ins and outs of organic growth through search engine optimization (SEO).
Industry: Digital marketing
Members: 126
Followers: 14K
23. Digital Marketing Lounge
Resources for folks building businesses.
Industry: Entrepreneurship, small business
Members: 17.8k
Followers: 13.7k
An organized and engaged community dedicated to project management mastery.
Industry: Project management, engineering
Members: 2.7k
Followers: 13k
Weekly roundtables from experts to help you grow your eCommerce business.
Industry: eCommerce, DTC, marketing
Members: 399
Followers: 14.1k
Clubhouse is an audio-only voice chatting app where users can host and attend discussions in "rooms" dedicated to specific topics. It's sort of like a business conference meets interactive podcasting. Or, as PC Mag put it, "Zoom without video."
Clubhouse is unique among social media platforms in that it deliberately lacks a lot of the features we've come to expect, like photos, video, and link sharing. Also, it works as a background app in that it doesn't require complete attention. Many leave it on in the background while working, like talk radio. 
Another unique Clubhouse feature: Not everyone can make an account; you need an invite from an existing user. Clubhouse relies on media buzz, high-value content, and word-of-mouth promotion to acquire new users.
SECTION 3
How Does Clubhouse Work?
Clubhouse "rooms" can be venues for debates, Q&As, or rambling discussions similar to podcasts. Often, rooms feature celebrities and/or industry leaders, ranging from Kevin Hart to Elon Musk to M.C Hammer.
Rooms are hosted by "clubs," which are dedicated to every topic you can imagine. Cryptocurrency, knitting, learning German; it seems like there's a club for everything. As a user, you can follow clubs based on your interests and get notified when a club you follow is hosting a live room.
Followers vs. members
Clubs have followers and members. A member can host private rooms within a club and nominate other users to become members. A follower can attend rooms and receive notifications when a room is going live, but they aren't an official club member. Only founders and admins can host public rooms within a club.
SECTION 4
How Can You Use Clubhouse to Grow Your Business?
Clubhouse doesn't have some of the marketing and advertising features you'll find on Facebook or Instagram. For example, there are no paid ads – and actually, there isn't even very much text. 
But that doesn't mean you can't use Clubhouse to grow and promote your business. 
Use Clubhouse for Marketing
From a marketing point of view, the main uses of Clubhouse are engagement and networking.
Engage with your community
Everyone wants to be a "thought leader" and Clubhouse is a great place to do that. Some approaches to consider if you want to pursue this path:
Host rooms where you weigh in on industry news. 

Teach what you know. 

Offer help, advice, and/or offer answers to your audience's questions. 

Network and make connections. 
Get Creative
Don't be afraid to think outside the box. You can use a club to showcase your creative side or curate a space for discussions that interest your audience. It doesn't even have to be about your business or product. Talk about whatever fascinates you and people may dive deeper into you and your business based on that. 
You could even use a club to build something from scratch. The hosts of one of the app's most popular clubs, "NYU Girls Roasting Tech Guys," are building a business around the success of their club – here's how they're doing it.
Use Clubhouse to keep up with your industry
Some of the most popular clubs on the app are dedicated to learning and deep dives into cutting-edge topics. Clubhouse can be a super place to learn more about what's going on in your industry and beyond (or to teach others). One of the selling points of Clubhouse is that it allows for unlikely conversations and interdisciplinary learning. 
Use Clubhouse for launches and events
One way to use Clubhouse is…like a real-life clubhouse. It's no surprise that many popular clubs have the word "lounge" in their name since Clubhouse is supposed to be informal and chill. A club can exist just as a place to hang out and chat with like-minded people. 
Businesses can also use rooms in a more "official" capacity to do product launches, webinars, virtual events, and/or as a substitute for traditional in-person get-togethers. 
SECTION 5
How do I Get Started on Clubhouse?
You need an invitation to join Clubhouse. Simply ask someone you know who's already on there. Invitations are now fairly easy to come by. Once you set up your profile, start browsing for clubs. There's not much else to it. Clubhouse is a deliberately simple platform with few features.
How to Start a Club on Clubhouse
Once you've been invited and set up your Clubhouse account, starting a club is easy. Just follow the directions in Clubhouse's Knowledge Center under "How can I start a club." Once Clubhouse reviews and approves your club, you're all set.  

Image: ClubHouse
Alt text: How to start a club on clubhouse
SECTION 6
Is Clubhouse Dead?
It's worth noting that, at time of publication (midway through 2021), the buzz around Clubhouse seems to be slowing down. On May 11th, 2021, Forbes asked if Clubhouse will soon "die the death of Google+." Others have speculated that the end of the pandemic will kill the app as we get back to socializing in person. From a financial point of view, Clubhouse will eventually need to make money which may be hard to do while maintaining the things about it users love. 
That said, whether or not Clubhouse survives probably isn't a big deal for most content marketers and small business owners. Hardly anyone has made Clubhouse a pillar of their content strategy, and nobody has ad spend tied up in it since it's not an advertising platform. 
However, Clubhouse could be the canary in a coal mine for social media marketing in 2021 and 2022. The early success and eventual plateau of this app seem to point out a few critical takeaways that apply to other platforms:
 
Social media users are looking for quality over quantity. We're all sick of being inundated with content by social media algorithms.

We crave authentic, value-based engagement. A big part of Clubhouse's appeal is that your interests rather than an algorithm are in the driver's seat.

FOMO is a powerful motivator. The invitation-only model helped Clubhouse grow. People wanted to be on the app because their friends were.

People love audio (look at the rise of podcasts too).

Twitter and Facebook have already taken notice

.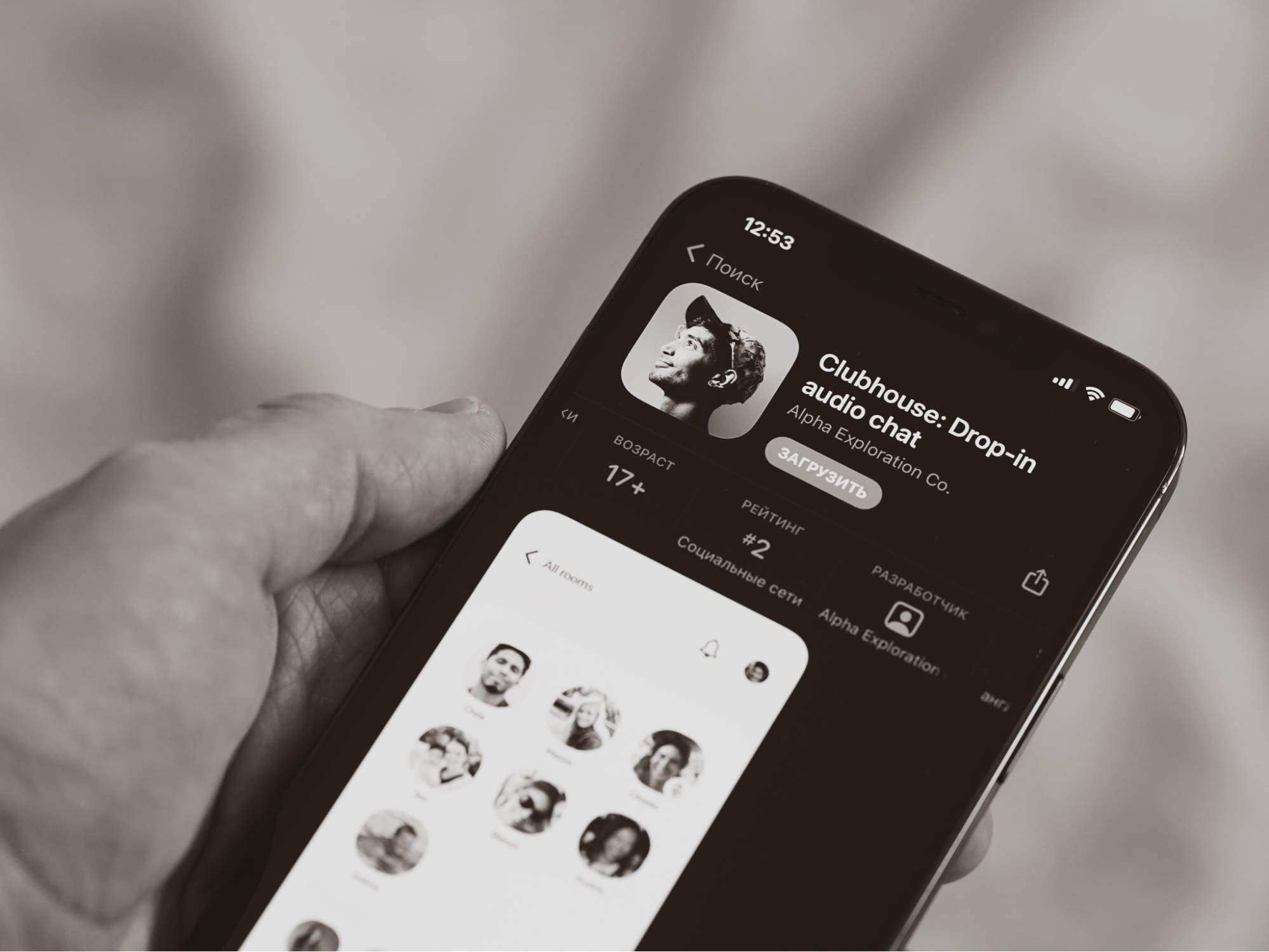 Image: Dmitry Mashkin on Unsplash

How do you get an invite to Clubhouse?
This might be the most frequently asked question. People want to know, "how do you get a Clubhouse invite?" before they even know what Clubhouse is. The simplest way is to just ask a friend who's already on Clubhouse. All they need is your phone number and they can text you an invite. 
Can anyone create a club on Clubhouse? 

Yes, but you have to be an active user first. You can only create a club after you've hosted a room at least three times.
How many people use Clubhouse? 

Clubhouse had 10 million users as of late April 2021.   
What types of businesses should be using Clubhouse? 

For now, the businesses that will get the most of Clubhouse are those in the tech and entrepreneurship spaces since they're adopting the app fastest. But any business interested in networking and thought leadership should give it a try. 
Clubhouse users will tell you to join as many clubs as possible, but how do you know which ones are good? 
This is subjective. As you may notice from the clubs listed, some sound more legit than others. Others have a slightly spammy feel. You might want to pass on clubs that focus more on self-promotion than content in their descriptions. These clubs will say things like "invite three friends" in their bios. Clubs with amazing content don't need to do that. 
Which specific strategies can you use on Clubhouse to get leads and grow your business?

Add value to the platform. Start a club people love. There aren't really any hacks or shortcuts.
What does engagement look like on Clubhouse?
Clubhouse is pretty light on metrics. The best way to gauge the success of your room is simply paying attention to the number of people who attended and the feedback you get. 
Who are the Clubhouse app creators? 

Clubhouse was founded by Paul Davison and Rohan Seth of Alpha Exploration Co.
Who's worth following on Clubhouse from Europe's startup scene? 

As of April 2021, Clubhouse is the number one most downloaded app in Germany. Switzerland, Italy, and Austria are among the top countries for Clubhouse. So it's no surprise that it's become a platform for European founders, funders, and entrepreneurs. You might want to check out these 20 European tech leaders. 
How do you edit your Clubhouse profile? 
Clubhouse's help section has you covered. It's really simple.
How does the Clubhouse app make money? 
It doesn't yet since Clubhouse is pre-revenue. However, they do have a series-C valuation rumored at $4 Billion. They're currently working on a monetization program for hosts and creators. 
How do you promote a Club on Clubhouse? 

You can't promote your club directly on the app, besides through word of mouth. Your best bet is to promote your club on other social channels and encourage followers to check it out. 
Can you advertise on Clubhouse? 

No. There is no in-app advertising on Clubhouse at this time. 
How do you get more followers on Clubhouse?
Again, there's no big secret here. Engage and add value. If you want people to be interested in you, be interesting!
Conclusion
There's a wide-open opportunity for businesses on Clubhouse right now. As the app matures, it may be more difficult to find a niche and make your name there. Take advantage of these early days to stake your ground.