LAST UPDATED ON February 4, 2022
30+ Digital Tools For Classrooms, Students, and Teachers in 2021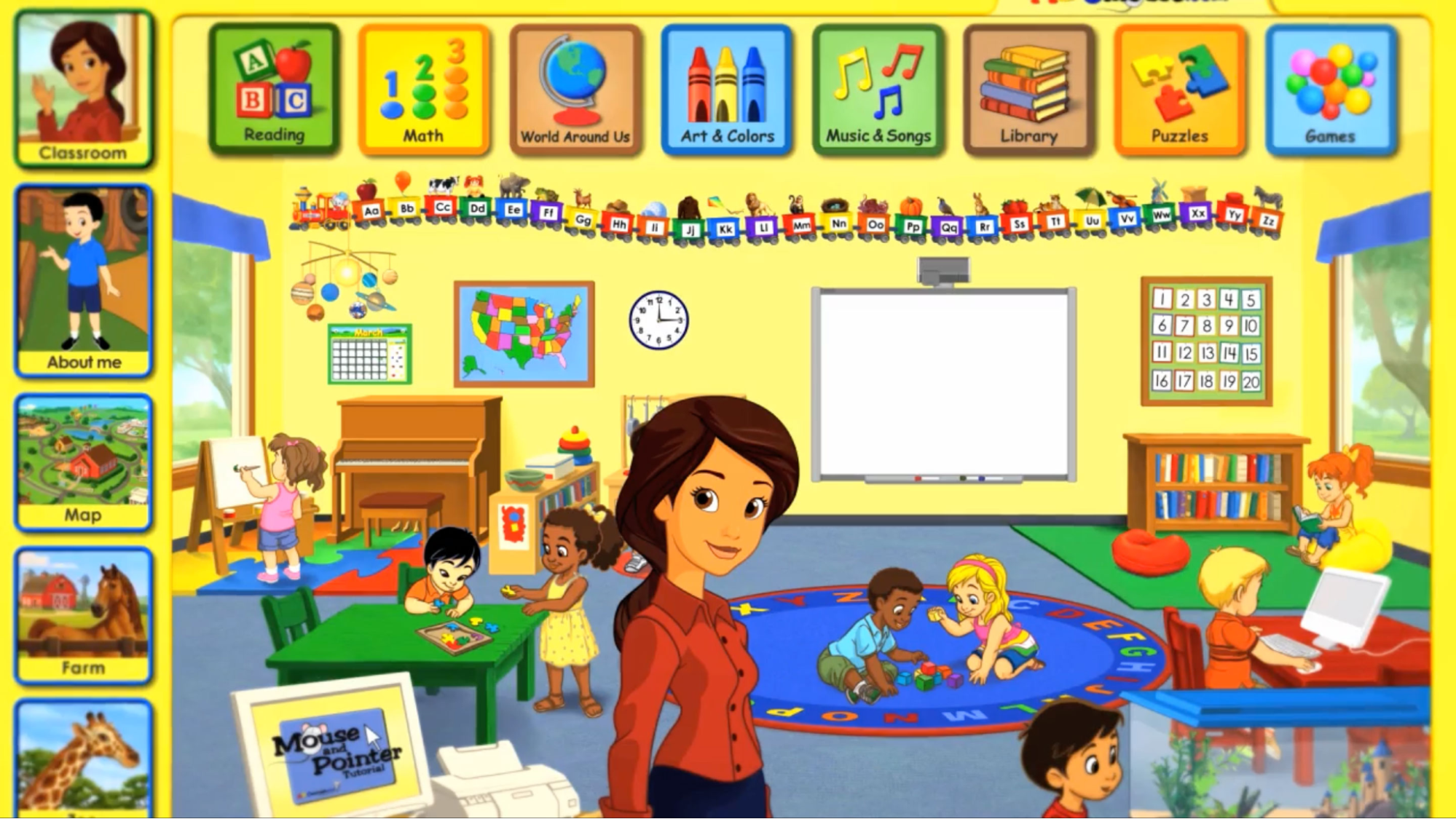 In 2020, the pandemic hit and almost every classroom became a remote classroom overnight. The transition wasn't always easy. Teachers, already used to wearing many hats, had to take on new roles as IT troubleshooters, admins, and moderators in classrooms that became more like chat rooms.
Now, as students and teachers return to in-person learning, many of the digital tools we relied on during lockdown will remain in place. Learning was already going remote before the pandemic made it mandatory. Looking ahead, it seems like the near future will be a blended approach of remote and in-person learning.
For best results in this new, hybrid model, teachers need to know how to choose the right tools and how to implement them. This guide is here to help you do just that.
Below is what we'll cover in this guide, feel free to jump to any spot in this article using these links below or start reading through the article and use the table of contents on the right to help to navigate as you start reading.
What teachers need from digital tools
What students need from digital tools
Best Digital Tools for Elementary School
Best Digital Tools for Middle & High School
Best Digital Presentation Tools
Best Digital Quiz & Study Tools
Best Classroom Collaboration Tools
Online Learning Platforms and Enrichment Programs
How to Choose the Right Digital Tools for your Classroom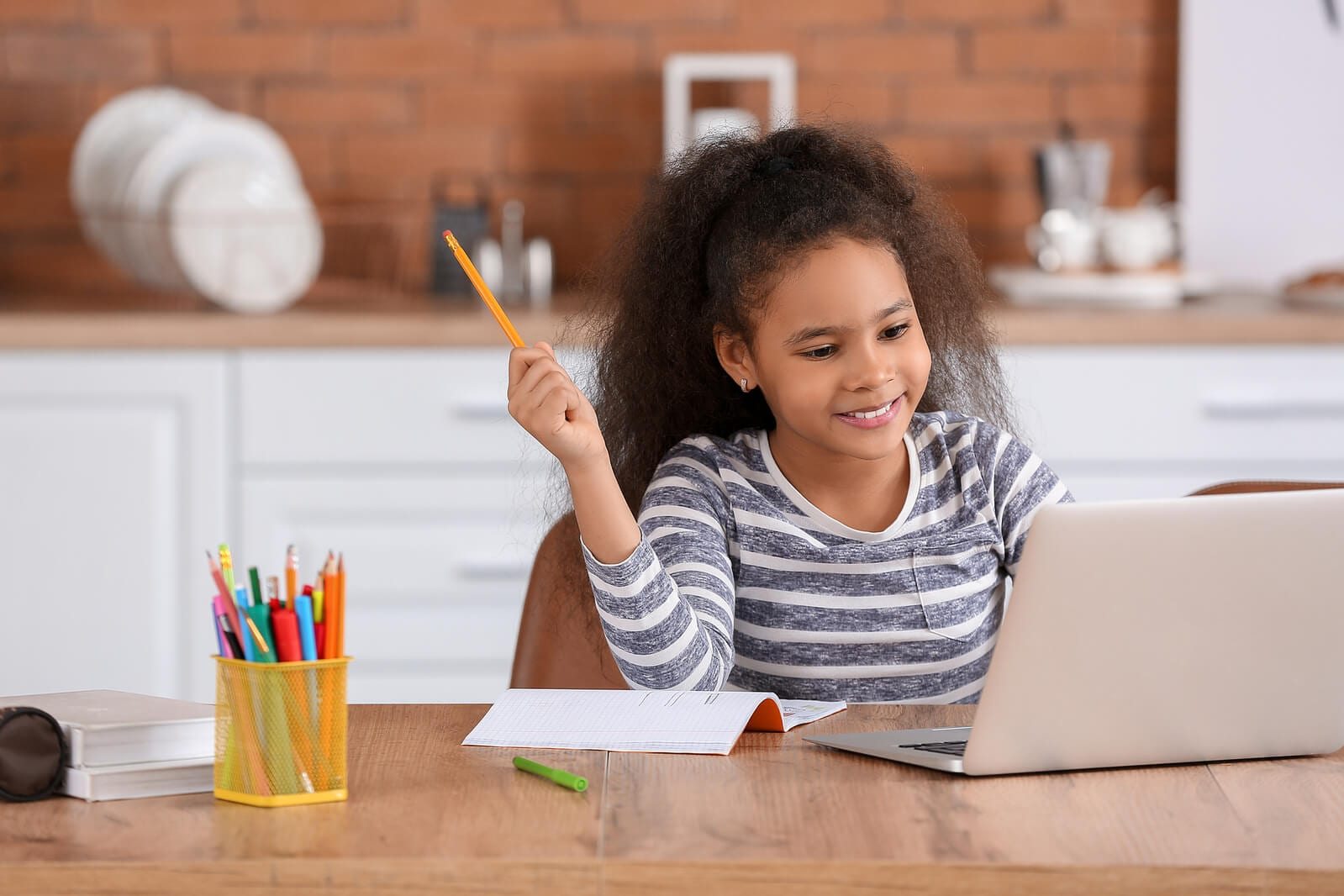 Image: BostonTechMom
Alt Text: Online classroom
SECTION 1
What teachers need from digital tools
Teachers are seeking digital tools that make the transition to remote and/or hybrid learning as easy as possible. And the very best digital tools actually empower teachers to do things that aren't possible in a "real" classroom. 
Cost 
Unlike small businesses, teachers don't have the budget to try out a bunch of solutions in order to decide what works. Worth noting: Many digital classroom tools are free forever or offer a free trial. Sometimes you can even appeal to companies that offer paid digital products to see if they'll offer a discount for classroom usage. 
Organization 
One of the hardest and most time-consuming things about teaching is staying organized. Digital tools should make the admin side of teaching easier, not harder. The last thing teachers need is another set of hoops to jump through. 
Differentiated teaching
A critical advantage of digital learning over in-person is that it's totally customizable. Teachers should look for a digital technology tool that allow them to deliver a tailored learning experience to each student that yields as much one-on-one feedback as possible. 
SECTION 2
What students need from digital tools
Just like teachers, students need tools that are easy to set up and easy to use. And they need tools that are accessible regardless of their home wifi situation. Also, they need tools that are age-appropriate. 
Ease of use and compatibility
Not only should remote learning tools be easy to use, but they should also be compatible with a wide range of operating systems, devices, and home setups. 
Accessibility
The digital classroom should accommodate different learning styles, not introduce new challenges for students who may already be struggling to keep up.  
Important features vary by age
Age is a big factor. Younger students need more gamified tools designed to hold their attention, whereas older students can use collaborative tools similar to what a small business uses. 

30+ Digital Classroom Tools
Here are the top digital tools for classrooms in every category we could think of. 
SECTION 3
Best Digital Tools for Elementary School 
Whether they're in a classroom or remote, younger students need learning to be fun, engaging, and full of novelty. The best education software for elementary school students is packed with educational content yet feels a bit like a Saturday morning cartoon. 
A full online curriculum for children aged 2-8. 
All the cartoons and talking animals. 
It comes with a 30-day free trial. 

Image: ABCmouse
A differentiation platform for all ages and subjects. Freckle allows students to go at their own pace and provides useful progress information for parents and teachers. 
SECTION 4
Best Digital Tools for Middle & High School 
Digital learning gives older students a chance to learn skills like coding and blogging that are vital to the digital economy.  
A program developed by MIT to teach coding, game design, and animation. 
Fanschool
(Formerly KidBlog)
A safe social network where students can work collaboratively and apply their writing skills to blogging.
Self-grading worksheets. Engaging for students and a massive time-saver for teachers. 
SECTION 5
Best Online Classroom Tools
Online classroom tools are the foundation of remote and hybrid learning. Many of them build on software that originated in the world of remote work. 
Google built this free tool to enable teachers to create cloud-based assignments to share with students like one would a Google Docs file.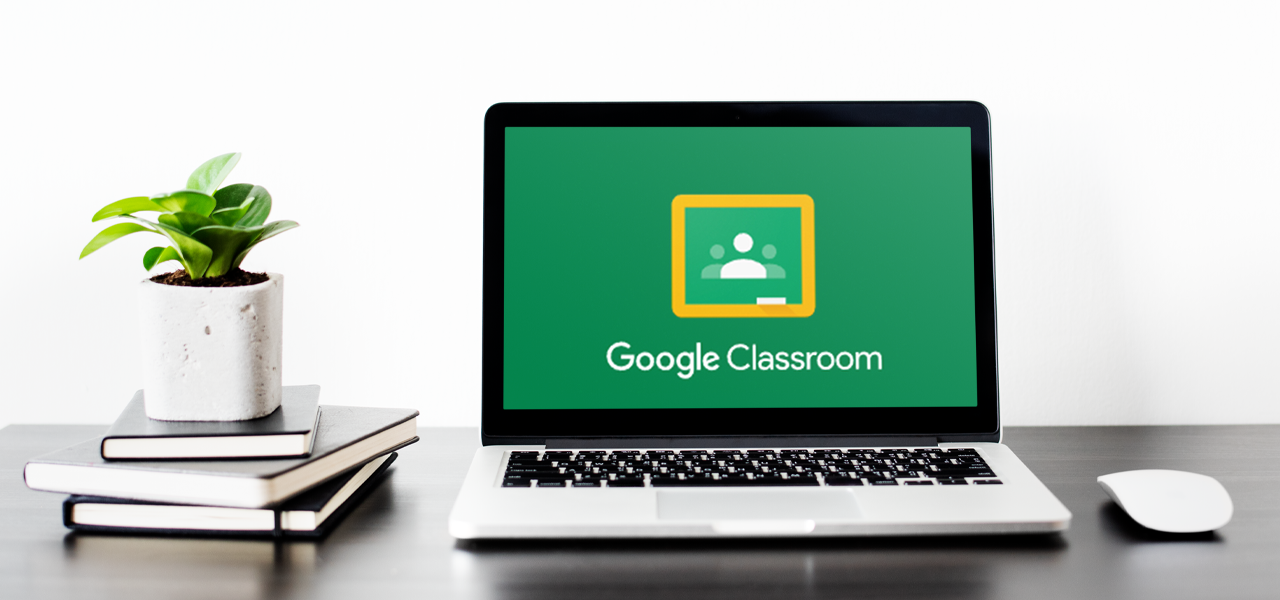 Image: Google Classroom
Build self-paced presentations compatible with Google Slides and Powerpoint. NearPod is designed with hybrid learning in mind. You can deliver the same presentation from the classroom or online. 
In many ways, education prepares kids for the world of work. Well, these days that means constant Zoom meetings and Calendly links to schedule those meetings and Calendly links to schedule those meetings. Zoom has built a version of their videoconferencing software for schools with a special rate for educators and districts. (Note: Early in the pandemic, some schools banned Zoom over privacy concerns. The FBI even issued a warning.)  
Socrative
Socrative uses "on the fly assessments" and instant feedback so you and your students know exactly how they're doing and where they might need improvement.  
SECTION 6
Best Digital Presentation Tools 
School presentations have come a long way from the days of tri-fold poster boards. Today's digital presentation tools make it possible for students to do professional-grade creative work from anywhere. 
A creative suite that gives students everything they need to make videos, presentations, and even web pages. 
An infographic and presentation tool. It's designed for professionals, so older students are more likely to use it to its full potential. 
Students and teachers can create interactive timelines to visualize and learn about historical events. Their timelines can be downloaded and shared in a variety of ways such as by PDF, image, or link.
The experts who brought us TED Talks go to school with super engaging presentations. 
An online studio for making your own books. 
A free animation tool and video maker. 
SECTION 7
Best Digital Quiz & Study Tools 
Thanks to some amazing tools, pop quizzes are becoming more like online games. 
Quizlet
Digital flashcards in an app that feels like something you'd download for fun. According to their website, 90% of students who use quizlet improve their grades. 
An online learning platform built to foster measurable improvement.  
A helpful tool for turning Google Slides into flashcards.  
A "learning game" built by students who were bored with their online learning tools. 
A quizzing tool for online and in-person teaching that claims to reduce the achievement gap by 8% and boost test performance by 25%. 
SECTION 8
Best Digital Assessment Tools
Digital assessment tools make testing much easier for teachers and students. Expect to see these tools in use long after students are all back in the classroom.
Online tests with features to track student growth and progress. Design your own assessment or choose from thousands of premade ones. 
Online exercises, assessments and standardized test prep. IXL allows teachers to assign standards and students level up as they meet those standards. 
A virtual classroom tool that gamifies assessment and emphasizes learning through creativity. 
SECTION 9
Best Classroom Collaboration Tools 
Collaboration tools are what made it possible for the world to go remote in 2020. 
In the classroom, they enable students to participate in projects and activities from anywhere. 
A free and easy-to-implement distance learning platform with Zoom integration. 
A collaboration platform built around "communities of practice." Originally designed for companies and higher-ed, this software has potential for group projects and self-directed learning. 
On or offline, it's always a challenge to make sure every student gets a chance to participate. Equitymaps makes student engagement measurable and helps teachers create "a space where every voice can be heard," as their site puts it. 
SECTION 10
Best digital STEM Tools 
Digital tools present a great opportunity to learn digital skills like coding and animation.
Design and 3D print anything. They have special resources for classrooms to help students with the steep learning curve of 3D design. 
A place for students to design virtual and augmented reality (VR & AR).
SECTION 11
Best Parent-Teacher Tools
Parents have taken on new responsibilities as the classroom moves into the living room. They need tools built with their involvement in mind. Tools that incorporate real-time feedback and achievement tracking make it easier than ever to keep parents in the loop.
A comprehensive learning program with features designed to involve parents in their childrens' education. 
A popular cloud-based digital classroom built around parent involvement. It's free for teachers forever!  
SECTION 12
Online Learning Platforms and Enrichment Programs
Some of the brightest minds of our time are re-thinking education and coming up with online learning models that teach students to be the leaders and makers of the future. These online learning platforms are designed to supplement classroom work. Students interested in taking their skills to the next level can use these programs to access lessons/topics unavailable in their area.
Khan academy is a non-profit that offers free online educational resources. This platform started with vlog tutoring from founder Salman Khan's YouTube channel.
A "pop-up school" founded on YouTube by 4th and 5th graders. Kids can learn writing skills, photography, and even how to play poker! 
A weekly 1-hour enrichment program for 8-15 year-olds. Synthesis bills itself as "where kids become problem solvers." Elon Musk helped start it. 
Zoom's new online education offering. The Education & Family section has some interesting classes on subjects ranging from parenting to ACT test prep. (Note: User-generated courses vary in quality and credibility.) 
SECTION 13
Digital Classroom Hardware
Upgrade the remote classroom experience with edTech hardware like webcams, microphones, and smartboards. 
Webcams 
Logitech makes webcams just for teachers with hybrid classrooms in mind. 
Microphones 
Yes, your computer has a microphone. No, it probably isn't good enough for online presentations. For around $100, you can upgrade to a podcast quality mic like the Blue Yeti. 
Your students' ears will thank you.
Smartboards 
Interactive flat panels (IFPs) are bringing the whiteboard into the 21st century, with touchscreens and web integrations. 
Devices for students 
A classroom isn't fully digital until individual students are connected via personal devices like tablets. These can integrate with the smartboard from anywhere for a fully-connected experience whether the student is there in person or not.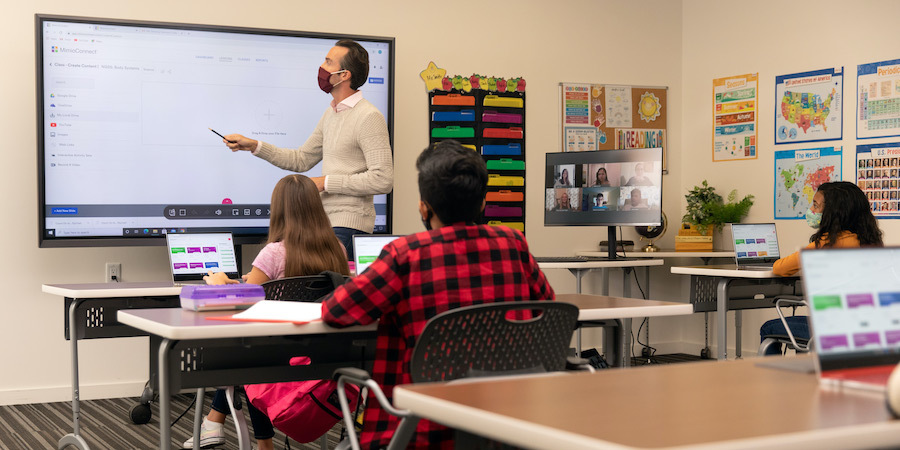 Image: Samsung Business Insights – Hybrid classroom with smartboard 
SECTION 14
How to Choose the Right Digital Tools for your Classroom
Building a tool stack has become a reality of lesson-planning in the 2020s. There are a few things to keep in mind when choosing tools for your classroom.  
Replicate the Classroom Experience while Taking Advantage of Unique Digital Features 
The most successful digital learning strategies replicate the classroom experience while leaning into the unique benefits digital tools provide. For example, you can use a combination of video conferencing and interactive slides to craft a learning experience that's superior to what one can accomplish teaching in person or just teaching online. 
Education-Specific Tools vs. More General Tools 
Try to use a blend of classroom-specific tools, like the ones we've covered, alongside more general tools like SurveyMonkey and Dropbox. Look for platforms that integrate with software you and your students already use. 
Some Must-Haves
An important challenge of remote learning is that it's not just about covering the material. Digital tools should help you foster a safe and inclusive learning environment for all students. Also, setup should be easy and the user experience should be fun! 
Safety
Internet connectivity enables online learning, but it can also create safety concerns. Look for tools with built-in safety and transparency features. Educate parents about keeping their kids safe online. 
Inclusion 
Another aspect of safety is helping students feel included, supported, and heard. Check that the software you're using makes inclusion a priority. Avoid tools that require expensive hardware or lightning fast internet speeds, which not all students have at home. 
Fun and Engagement
Ideally, online learning is a fun endeavor. The best platforms make learning so engaging that kids might even forget they're "in" school. Include your students in the tool-selection process. Ask them what they think. They'll tell you if they're bored. 
Accessibility
Digital tools can be super helpful for students with disabilities and neurodiverse students, allowing for more feedback, accommodation, and self-direction. Work with parents and counselors to find out which tools are the most helpful. 
The tech trends we're seeing in education were already underway, but Covid sped them up as remote learning became mandatory. 

Like so many things, education is unlikely to ever fully return to "normal." As students return to in-person classrooms, they will be taking new digital tools with them, and their experience will remain at least partially remote. 

The future of education won't be 100% remote or 100% in person but a hybrid of the two. 

Students and teachers need tools that address all aspects of the learning process including personalized feedback, self-esteem building, and accommodation for equity and accessibility issues. 
Perhaps the most exciting thing about these digital learning tools is that they're easy – and often free – to try. Teachers should try different tools and invest in what works. New digital technology is a learning experience for everyone, including teachers, so don't be afraid to experiment.