LAST UPDATED ON April 8, 2021
Top 5 Email Marketing Software for Small Businesses in 2019
Did you know that for every $1 spent on email marketing, you can get a return of up to $32?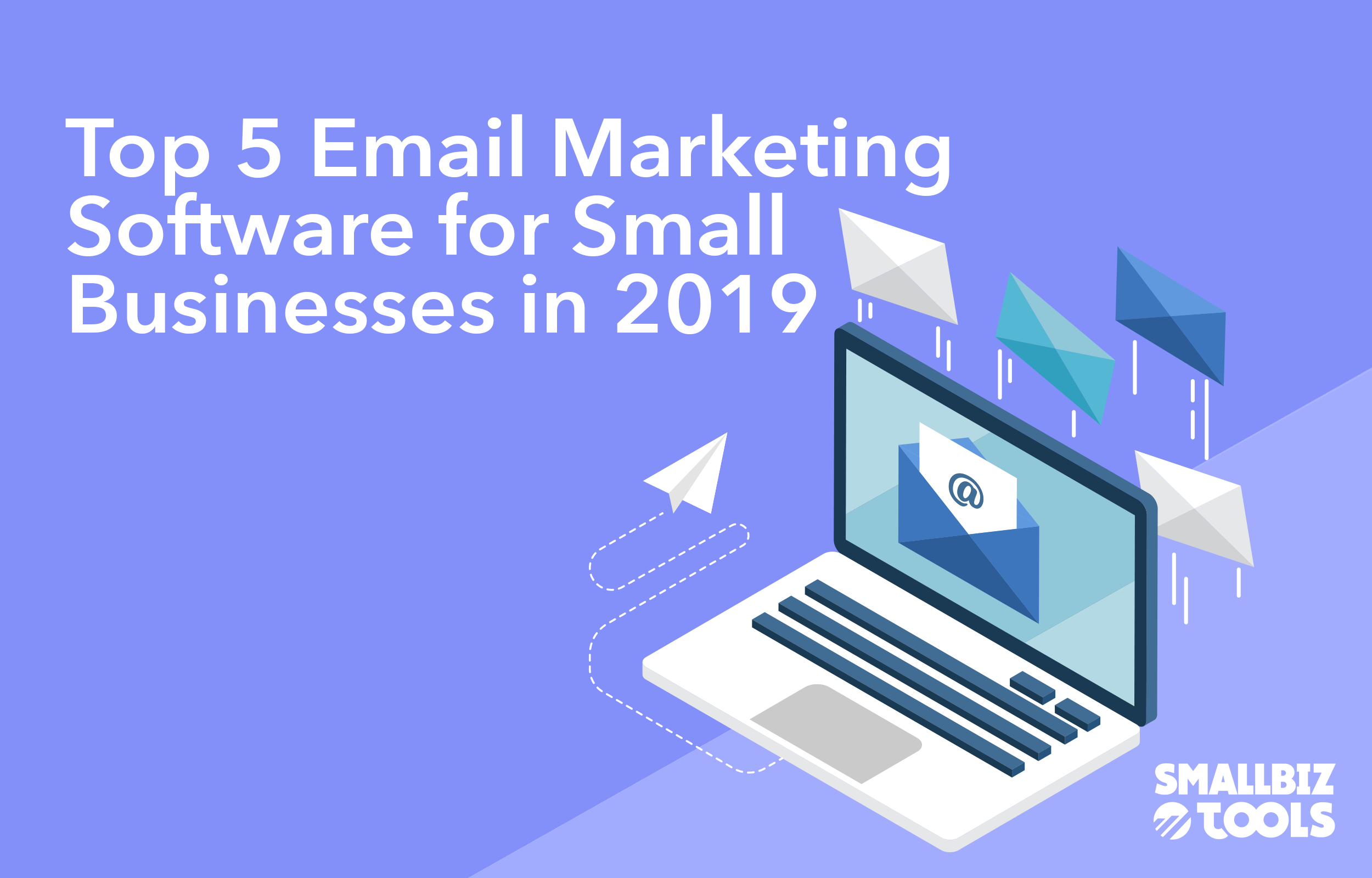 Did you know that for every $1 spent on email marketing, you can get a return of up to $32? Yes, even in 2019. It might not be the hot thing, but email marketing flat out works.
We've taken a look at the top email marketing software for small businesses that get the best results. We've personally tried all of them to get practical insights that will actually help you make a decision for your business. While we can't tell you the best one, as needs differ depending on the business, we've tried our best to help you make a smarter decision.
1. SendX
SendX is an intuitive, feature-rich and affordable email marketing software. It's a relative newcomer in the industry but has consistently ranked on top in a lot of areas and garnered great reviews on places like Capterra and G2Crowd.
You should choose SendX for your small business if:
You want excellent customer support. SendX has an awesome support team which ensures you get near instant replies via chat and email. The wait time is also shorter compared to some other software.
You want successful email deliverability. SendX optimizes your campaigns based on 30+ parameters including past open behaviour, timezone, domain name, etc. This ensures that your emails actually get delivered to the inbox and don't land in spam folders.
You're cost-efficient. SendX is an affordable email marketing solution. You can get started from as low as $9.99/mo and gradually grow your business.
2. ActiveCampaign
ActiveCampaign is an advanced all-in-one marketing platform which allows you to do email, marketing automation and CRM activities. If you're looking for superior marketing automation without spending a lot of money, this is a viable option.
You should choose ActiveCampaign for your small business if:
You're an advanced marketer who's looking for an all-in-one marketing automation tool. ActiveCampaign is a powerful tool which allows you to do a lot of things. If you're interested in performing multiple tasks and want a tool to handle a large part of your funnel, ActiveCampaign is a great choice.
You're looking for advanced capabilities at a low price. ActiveCampaign is one of the most affordable tools for the number of features they offer.
You want workflow editors. While they're not as good as say, Drip, ActiveCampaign does have fairly good visual workflows which you can use to create campaigns. At such an affordable price, these workflows definitely overdeliver.
3. Mailchimp
Mailchimp is hands down the most popular and successful tool in this industry. It's an all-in-one marketing platform that helps small businesses grow with simplicity and affordability.
You should choose Mailchimp for your small business if:
You want to start for free. Probably the biggest reason why Mailchimp is so well known is that it allows you to start for free. Their Forever Free plan comes with the ability to send 12,000 emails to 2,000 contacts.
You want a simple product. Mailchimp has one of the simplest UIs out there. If you're looking for clean and simple, Mailchimp is the way to go.
You want deep integration with other software. Mailchimp integrates with a lot of other software. If you're already using multiple software and don't like Zapier, Mailchimp would be your best bet for native integration.
4. ConvertKit
If you're a professional blogger or sell online courses, ConvertKit would make for a good choice. It's a marketing automation platform geared towards the growing info products and blogging industry.
You should choose ConvertKit for your small business if:
You sell info products. ConvertKit has already built-in email templates and automations for marketers selling online courses. Definitely a low barrier way to get started.
You don't like advanced tracking. ConvertKit has a simple tracking system that gives you all the information you need as a professional blogger. It also leaves out all the advanced stuff so you don't get bogged down by numbers.
You primarily send text-based emails. ConvertKit has taken a stand with text-based emails instead of design-heavy ones. This is mainly due to the fact that they work much better and get more conversions.
5. Drip
The world's first ECRM, Drip is the pretty much the most powerful marketing automation tool in this article. If pricing isn't an issue for you and you want advanced marketing capabilities at your fingertips, Drip would be ideal.
You should choose Drip for your small business if:
You're an advanced marketer. Drip can't be beaten when it comes to sheer marketing automation. In fact, they helped popularize the whole space. If you're looking to create advanced marketing campaigns, you can't go wrong with Drip.
You're looking for the best visual journey builder. Hands down, Drip has the most advanced workflow builder in the industry. If you rely heavily on workflows, Drip deserves a shot.
You're reliant on Facebook ads. Drip has a deep integration with Facebook ads. If you're an eCommerce marketer who uses Facebook ads, Drip has you covered.
Conclusion
Hopefully this article helped make your research smoother and guided you toward the best email marketing software. You should take the one that resonates with you the most and then sign up for a free trial. Try it out for a few days and see if it fits your business.