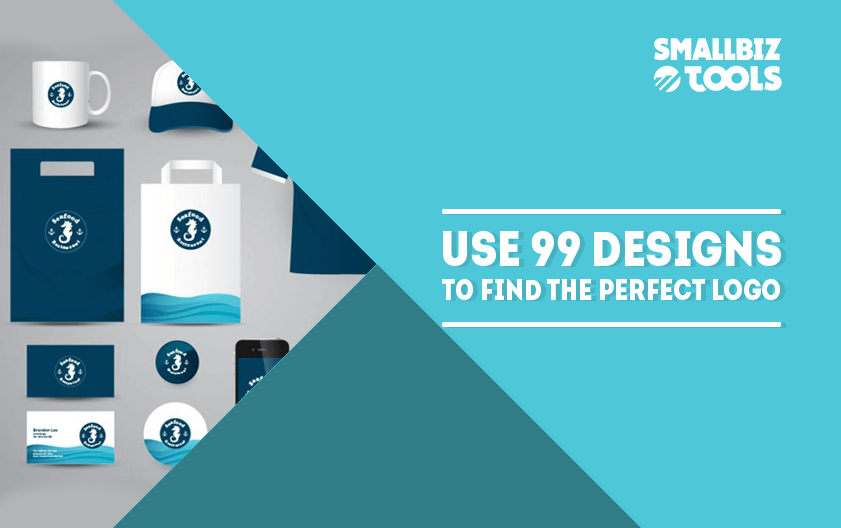 How to use 99designs to Find the Perfect Logo
99designs offers business owners a quick and streamlined platform to find a new logo. First, you'll choose a level of service that guarantees many designs to choose from (the cheapest package provides at least 30 designs and the most expensive gives at least 90 designs from only top-tier designers). It works as a contest taking place over 7 days, and the designer you choose receives payment as a prize.  
Through this 99designs review, I'll show you the pros and cons of working with the service and how to get the most out of the product.
Benefits of the Design Contest
Choices: The contest model exposes you to new designers with many different ideas, ensuring you'll find a good match. When you choose a more expensive package, you receive more designs and attract premium designers because of the high prize value.
Provide Feedback to Designers: But you aren't limited to those 30-90 designs. During the week of the contest, you can give designers feedback on what you like or don't like about a design. That way, you'll see your dream logo come to life quickly.
Only Takes 1 Week: The short turnaround time is another benefit for working with 99designs. Within only one week, you'll have your new logo ready to post on a website or other promotional products.
One 5-star 99designs review said, "Designs started showing up much faster than I expected. Several designs caught my eye, requested modifications were made quickly, and I ended it much faster than usual since I found exactly what I wanted."
Money Back Guarantee: All packages come with 100% money back guarantee in case you don't find what you're looking for.
Downside of the System
No 99designs review would be complete without explaining a few downsides of the platform.
For many small business owners, receiving possibly 99 different designs might be overwhelming (and you'll be sifting through a lot of not-so-great designs, too). One 4-star review mentioned, "Many responses were not as per the brief, but we did find one who finally gave us what we were looking for."
Sometimes you might want more than a week to decide on your perfect logo. Another 99designs review gave a 4 out of 5 stars stating, "Too bad there is not more time to work with the designers."
Unfortunately, all the designers involved can see any feedback provided by the buyer. Several users mentioned that once feedback was given, the other designers copy the favored design, limiting creativity in responses.
Other Products from 99designs
The most popular package on 99designs includes a logo with other brand necessities – business cards, letterhead, and a Facebook cover photo. Working with a single designer on this kind of project ensures your brand looks cohesive across all communication platforms. But you might need projects other than logos and business cards, and 99designs can help with that, too!
If you have an event coming up, you can arrange a contest for a t-shirt design. Or maybe you need packaging for a new product? Launch a contest and find the perfect bag or wrapper for your new item. These designers can provide a new cover for your book or magazine, and there's even an option for building an entirely new website. Not to mention tattoos, truck wraps, signage, brochures or coffee mugs.
Find Your Designer for Life
Working with 99designs isn't always a contest. If you're planning a project for the same business, you'll want the designer who created your initial logo. You can choose to skip the contest and work on a "1-to-1 Project" with them again as a freelancer.