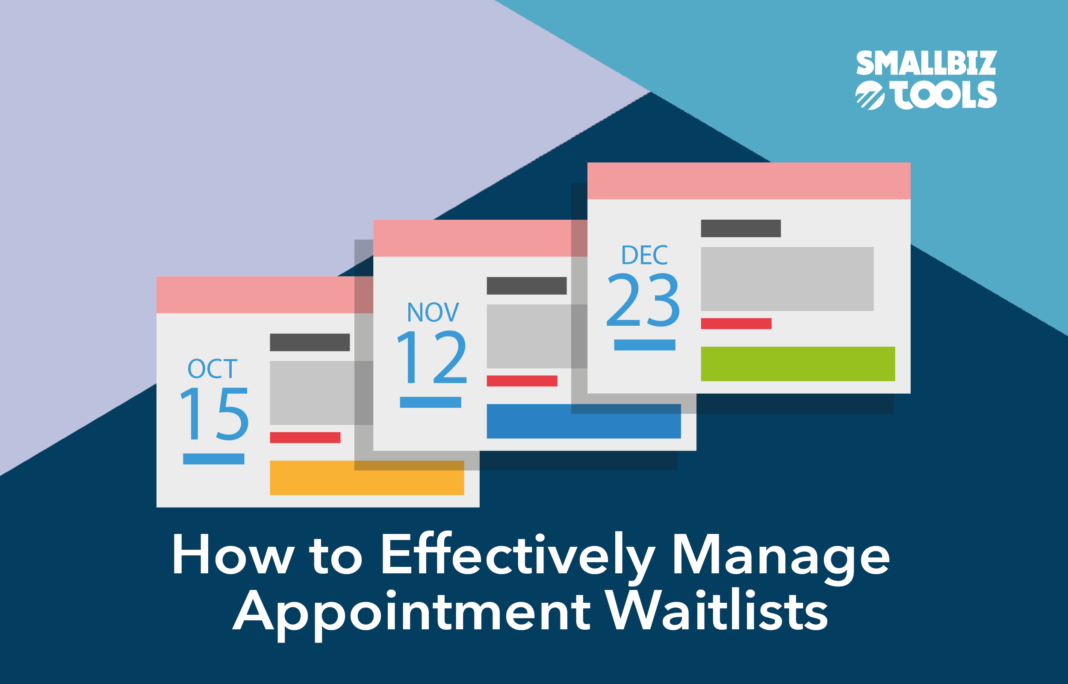 Waiting is a fact of life. And managing waitlists are often a big part of doing business. Now when we mention waiting, you may think of your favourite salon or those little buzzer coasters at restaurants. But, plenty of industries have to tackle this problem. 
Those annoying buzzers or the old-fashioned clipboard techniques are poor ways to keep track of such a vital part of your business. Fortunately, today's technology has given us a better way to manage the wait. 
How You Can Optimize Appointments and Waitlist Management
Create an Appointment Waiting List
If your service business uses a walk-in model, you might be leaving money on the table. But moving to an appointment-only model can also have financial drawbacks. A better solution to this problem is to create an appointment waiting list as it's the best of both worlds.
An appointment waitlist allows you to schedule clients way ahead of time. You can schedule regular visits, planned service appointments, and monthly appointments. Plus, it also allows you to manage walk-in clients, fill slow times or no-show appointments, and reschedule late clients or last-minute drop-ins with ease.
Confirm Appointments with Text Reminders
Many walk-in type businesses have found that setting appointments can actually hurt their bottom line when people don't show up. They may have booked a full day of appointments and staffed their business appropriately only to find that half the clients can't make it. 
There's an easy way to eliminate this issue: bring in SMS messaging. Just before their appointment, clients can let you know if they're planning to keep their appointment with a simple text message. If so, they're told that they're next in line. If not, the waitlist is moved forward accordingly. 
Let Clients Control How They Wait 
You can easily grant clients better ways to manage their time, too. Simply send SMS updates estimating wait time and notify clients when they need to head back. Clients can then do as they please and return once they know they're next in line. 
Not sure how this would look? Take Apple's Genius Bar. They do an excellent job of allowing clients to schedule their appointments and then wait wherever or however they like. Since many of their locations are inside shopping malls or busy commercial areas, this means people can shop or run errands as they wait. This leads to happier clients and better customer service ratings across the board. There's also no denying that they've created a loyal following.
Take Advantage of Clients' Captive Attention
In today's data-driven world, your clients are constantly bombarded by marketing messages. So, finding ways to get their attention is harder than ever. 
What if you could get your clients to view a page with your chosen messages, voluntarily? All you have to do is send your clients to a marketing page where they can monitor their place in line in real-time. This creates a captive audience that's already interested in your business and its services. You also get to decide what content is displayed on the page beneath the countdown. 
This means you could advertise potential upsell products or services. You could also showcase your website, give customers the option to sign up for your email list or encourage them to follow your brand on social media. Have a customer loyalty plan? This is a great place to give them a sign-up link.
Conclusion
These are just a few of the options your small business could try to better your waitlist management. Earn more clients and keep existing customers happy with these strategies guaranteed to better business.