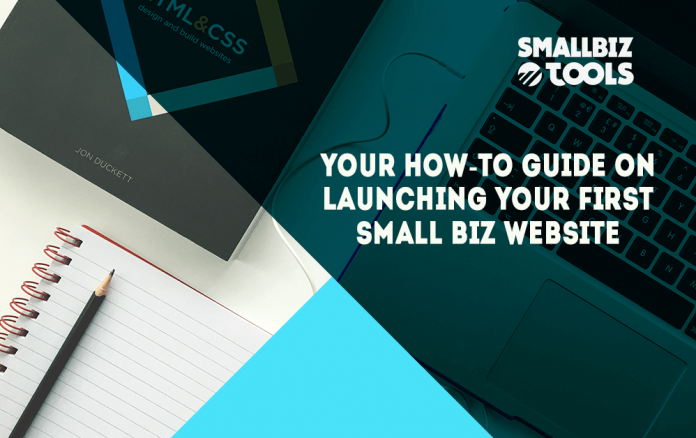 Congratulations! You've been working hard to create your small business, and the time has come to create your first business website.
There are probably millions questions swirling through your mind. Where do you start? What information should you include? The good news is this: it isn't as scary as it seems. With this step-by-step guide, you will be on your way to launching your first small biz website in no time!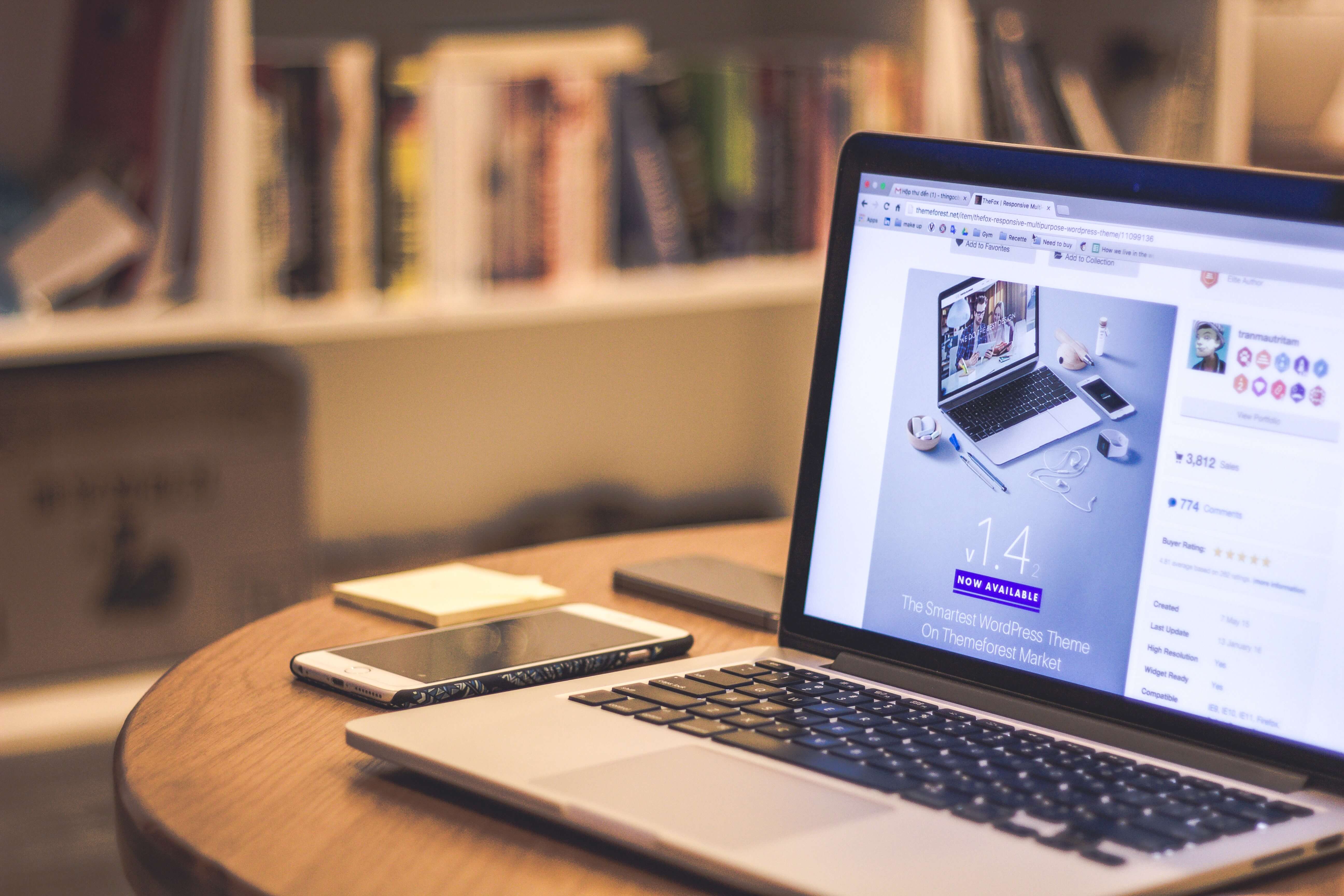 1) Create & Register a Domain Name
Your business's web domain name is essential. In most cases, the best option is to have it be your company's name. (For example, if your business were Gary's Landscaping, you would try to register garyslandscaping.com.) However, if the domain is not available, you still have options. Try registering it with .net or another such domain extension instead. Always try to keep the domain as short and easy to remember as possible.
To register a web domain, check out a service such as GoDaddy or Wix. Each of these offers affordable domains that can be easily transferred to other platforms if necessary. To get the most bang for your buck, check for promo codes before making a purchase.
2) Choose a Platform For Launching Your First Small Biz Website
There are many platforms available to build a website. GoDaddy offers various options to go with its domain registration, but you don't have to choose from them — you can use another platform if you find one that works better for you.
Since Wix is itself a website platform, you'll want to stick with it if you've used it for your domain registration. It's a great option for launching a first small business site because it walks you through the entire setup from start to finish.
 If you are a bit more tech savvy, try WordPress. It's an open-source option that's simple and configurable. It has a bit of a learning curve, but you don't need to be an expert, and it will put you in total control of your site. When you use a third-party service, you are more limited with your options.
If you intend to eventually sell things through your site, keep this in mind when choosing. WordPress can be turned into an ecommerce CMS through a plugin called WooCommerce, and there are plenty of ecommerce-specific options such as Shopify or BigCommerce.
When choosing your platform, the most important thing is to fully assess your needs and figure out what level of control you're going to want. Once you commit, it'll be tough to change platform, so get it right the first time. Make sure launching your first small biz website is the only time you have to take this set of steps.
3) Check Out Similar Websites
Before deciding what information you want on your site, take some time and explore other sites in your industry. Try to answer questions such as these:
What information do they include?
What topics don't they cover?
How detailed is their content?
Do they have regularly-updated blogs?
Pick a few things that you think would work well on your site, and adapt them to suit your needs. Don't copy anything word-for-word, certainly — just think about what you like and dislike, and adjust your approach accordingly. You should definitely look at websites for sale for inspiration, because they'll have been polished to look as good as possible.
4) Create a Website Outline
Before delving into website development, create an outline of what you want to have on your site. How many pages will there be? What information will be on those pages? What will your landing page look like? Plan out what your entire content layout will be.
When planning out what your content will include, try to think about what the visitors will want to see. Each one of them will be coming to your page for a reason, and you need to cater to those motivations. If you are a wedding photographer, add lots of pictures. If you are a freelance writer, add links to your recent work.
Your visitors are looking out for their own interests. When people visit websites, they are continually asking themselves "What is in it for me?", so catering to your audience is crucial. When you write, try to make your copy exciting and personal. For example, instead of "Gary's Landscaping creates great lawns", try writing something like "Looking for landscaping that will wow your neighbors? Contact Gary's Landscaping!".
5) Keep It Simple
You may be tempted to fill your site with flashy images and enormous chunks of copy. Don't. You can always adjust or add things in the future, but to start, keep it very simple. Limit your number of pages to under five. The truth is, most people will not stay on a web page for longer than 30 seconds. Even if you spend hours crafting your site, visitors are not going to read every single thing on your site. (Don't be offended, it happens to all of us.)
Whatever the central hook of your website is (the thing that draws people in), position it prominently. If visitors will be looking for pricing or contact information, make it easy to find in a clear, easy-to-read menu. You could put your menu at the top of the screen, with the most important links on the left, or provide drop-down menus with further internal links. The exact implementation is up to you when launching your first small biz website— just make sure it serves your visitors' needs.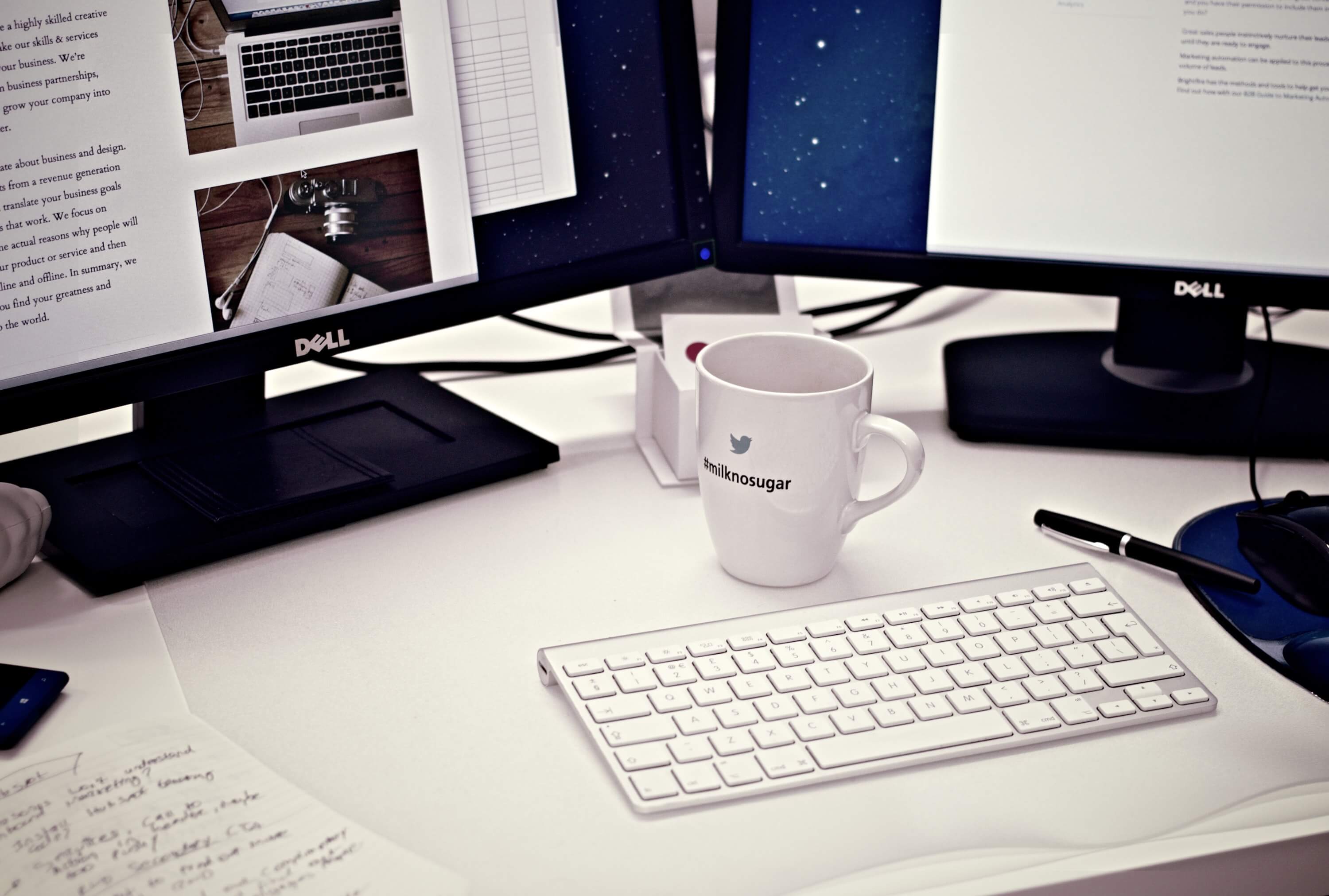 6) Choose a Theme
Today's typical website builder will come with a multitude of themes, with many even being completely free. Take time to browse through them and see which theme works best for your site. Some themes are great for displaying photographs, while others are great for videos and documents.
You can also search by using a keyword. (TIP: If you want your site to look good on phones, look for themes that are "responsive." This means that a theme will work well on desktops, phones, and tablets.
Installing a theme is easy: you'll typically only need to click an "install" button. All the heavy lifting will be done for you – you'll just need to fill in some details and you'll be ready to go. Consider using a logo design service while you're at it.
7) Review Your Site
Before launching your first small biz website, take time to view it as a visitor. Make sure the links work correctly, the pictures load, and all the information is grammatically correct and well-written (the Hemingway app is great for this). Once you are happy with everything, enlist a friend or family member to look at your site as well. A second set of eyes always helps!
8) Launch and Promote
Now it is time for the fun part: launching and promoting! After you are 100% satisfied with your work, it's time to get that site launched. Once it is up and running correctly, you need to promote it. You can do this by linking to it through your social media accounts, running some paid ads, putting the web address in your email signature and on promotional products, or simply telling everyone you know about it.
You may also want to hold a fun contest or giveaway on social media for your site. For example, if someone shares your website on their Facebook page, give them a free gift of some kind, or a percentage off their next purchase. The possibilities for promotion are endless.
Launching a website for your small business doesn't have to be traumatic. With a little planning and some hard work, your company will soon have a cozy corner of the internet to call home.
Victoria Greene is an e-commerce marketing expert and freelance writer who loves helping entrepreneurs get ahead in their careers. You can read more of her work at her blog Victoria Ecommerce.