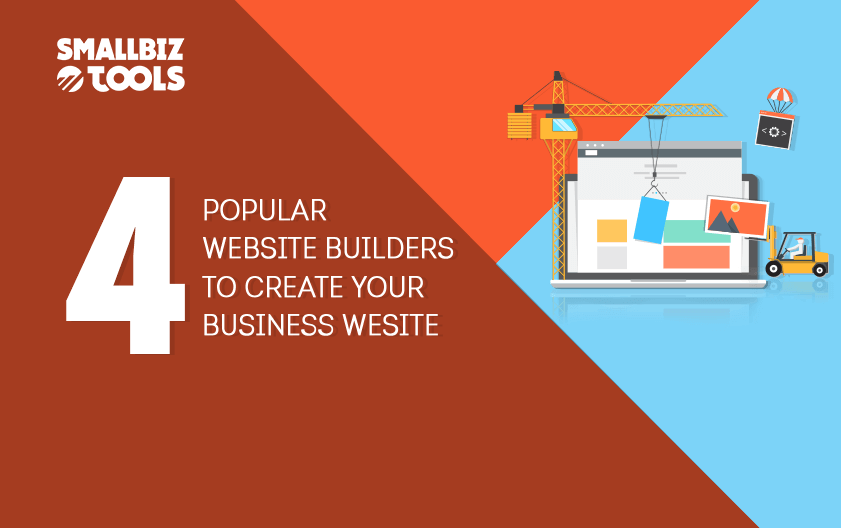 So you've got a great idea, solution or organization, and you can't wait to share it with the world – but you have no idea how to create a website. Sound familiar?
You run a search on Google, and there are literally hundreds of brands to choose from!  They're throwing all these technical terms at you, and you can't really tell one website builder from another.
Which of the popular website builders should YOU go with?
When Picking from Popular Website Builders, Figure Out What Matters To You…
Businesses have different needs, depending on their size, target market, and objectives. A community soccer club seeking to raise funds, will need different website features than, say, a fine dining restaurant taking reservations online.  Issues like site speed and security may not be as important to a freelance illustrator as they are to an inkjet cartridge supplier, who frequently ships continental orders.
Don't feel pressured into subscribing to the first website service you find.  Choosing the right website builder to launch your dream is a big step. Changing providers at a later date isn't like switching cable companies. Site migration can be tricky, time-consuming, and costly, should you decide you're not happy or need more down the road.
You Gotta Do You…
WordPress, GoDaddy, Squarespace and other recognized brands offer great solutions to anyone looking for a way to create a business website. The most important thing to remember is to choose a service based on your business needs, not what's popular. Read customer reviews for a more balanced perspective of your prospective platform.
And don't hesitate to contact their customer service for direct answers not found in the resources section of their website. We've honed in on four of the most popular website builders to examine their features, and suitability for different kinds of business owners and organizations. Check it out and let us know your feedback in the comments below.
Most of all, have fun creating your website!
BigCommerce is both the ideal website builder and partner for your business. Their integration with eBay is a major plus, positioning their users to reach more customers.
Technical expertise required: Minimal.
Key Features:
Ecommerce (Amazon/EBay Integration)
Custom domain hosting and registration
Mobile responsiveness
POS integration (no transaction fees!)
Ratings & reviews
Customizable templates
24/7 customer support
Secured domain hosting
Domain registration
Ideal For:
B2B/B2C
Growing enterprise (3 or more locations) seeking a national or global market
Small local businesses (retail, hospitality) seeking to grow regionally
Cost: Pricing is based on your monthly sales volume. ($29 – $249.50USD)
Shopify offers a really simple all-in-one solution for businesses looking for an online storefront to sell their products globally. All the important enterprise tools you need to receive, fulfill and track orders are available, as well as live customer support for those times you desperately need someone to walk you through a problem.
Technical expertise required: Medium. The set-up process is significantly longer, requires some basic SEO knowledge to take full advantage of their features. Shopify also has a lot of unique terms and jargon you'll need to get used to.
Key Features:
High speed and security for online transactions
POS integration
Customizable design
Website analytics
Apps/SEO tools
Marketing tools(add-on buttons, email, AdWords, landing pages)
Ideal For:
B2C
Growing enterprise (3 or more locations) seeking a global market
Online business with high volume of monthly sales
Cost: Monthly subscription fees range from $29 – $299(USD) but can increase with platform transaction fees.
Customizable templates, beautiful designs, and loads of great add-on features to enhance your content are available through Weebly's affordable, web-based platform. Standard SEO tools to get you noticed by search engines and helpful web analytics are also included.
Technical expertise required: Minimal. Once you login, their site building interface walks through the steps of creating your website, from choosing a template to adding your domain, and publishing.
Key Features:
Ecommerce tools
Mobile responsiveness
Customized templates
Custom domains and secured domain hosting
Apps/SEO tools to help you rank higher in search engine results
Web statistics to monitor traffic to your site
Ideal For:
Creatives (i.e. photographers, artists, musicians)
Consultants, organizations
Small local businesses (restaurants, retail, B2C)
Cost: Free and premium plans are available, as well as discounts for annual subscriptions. Additional fees for add-ons and certain e-commerce features may also apply.
Wix is one of the easiest, most user-friendly website builders out there. You can choose from hundreds of design templates, customize them, add web store features, and launch your website in literally minutes. You have complete control over the look and content of your pages, including e-commerce options.
Technical expertise required: Minimal. However, if you are planning on selling products, some knowledge of SEO, as well as knowledge of shipping and taxing rules for you region when you set up the built-in store, is important.
Key Features:
Mobile responsiveness
Customized templates
Custom domains and secured domain hosting
Apps/SEO tools to help you rank higher in search engine results
Ideal For:
Creatives
Freelance professionals
Small local businesses and organizations
Cost: Free and premium monthly plans are available ($10 – $29) with additional fees for ecommerce and add-on features.