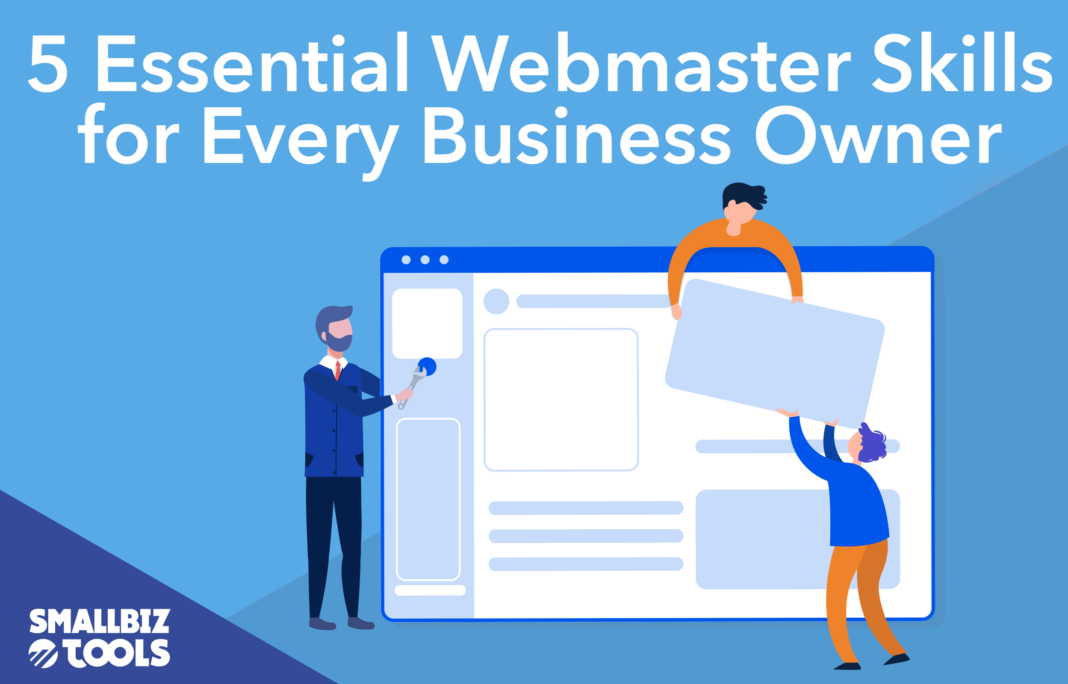 So, you've built a shiny new website for your client or business. You're proficient with adding or removing new products and pages, but what's next? How do you increase your website knowledge using free tools?
In 2019, digital marketers and business owners have evolved to become a "Jack of all trades" in order to stay relevant and engaged with their audiences. Though, balancing social media, webmaster tasks and SEO work isn't for the faint of heart. 
Worry not. When I began my digital marketing career, I came from a non-technical marketing background. If I can learn technical digital marketing, you can too. I've created a shortlist of some essential webmaster skills perfect for every junior digital marketer or business website owner. With each one of these skills, we'll review what the activity is, why it's relevant and how to complete it – assuming you're using WordPress as your content management system. 
1. Google Analytics Setup
The best thing about digital marketing is that the interactions users make on your site and with your ads are trackable, giving you great, actionable data. But for our sites, we need to enable Google Analytics to capture this valuable data.
If you're using WordPress, you can download a plugin like MonsterInsights after registering for a free Google Analytics account. But I prefer not to use a plugin for this.
Before we start, it's strongly recommended that you create a "child theme". A child theme helps protect your site from any mistakes you may make while making changes.
Once you register for your Google Analytics account, go to "Admin" -> "Tracking Info" -> "Tracking Code". Copy and paste all the code in between <!—and </script>. Inside WordPress, Go to "Appearance" -> "Theme Header".
You'll get a warning asking if you're sure you want to edit these theme files. Hit "I Understand" and paste it after the <head> section of the header.php file.
Viola! You now have Google Analytics installed. You'll likely see the data come through on the "Real Time" tab in Google Analytics. 
2. Google Search Console Setup
Google Search Console is another great tool. Rather than focusing on tracking, I like to think of Google Search Console as a health checkup tool. When something isn't right with your site, Google will either email you or create an alert in their dashboard. 
You'll need to validate your site with Google first, but don't worry. They've made this easier over the last few years. 
Log into your domain provider (not to be confused with your hosting company – it needs to access your DNS records). Regardless of who your DNS provider is, register with Google Search Console and select "domain property verification."
Next, find the DNS records within your domain provider. You can either ask the DNS editor or their tech support for help. Add the code snippet that starts with "google-site-verification" as a TXT record in the DNS editor. Again, if you get stuck, contact your domain provider's technical support chat. I'm not ashamed to say that I get tech support help all the time and they'll usually show you how they did it. 
Congratulations! You'll now get regular updates on your site's health after Google Search Console collects data (usually less than 24 hours). 
3. SFTP Setup
When we use our computers, we can visually move, delete and add files to folders. Websites operate using folders and files as well. However, WordPress locks this function to keep the user experience tidy. But, there will undoubtedly be instances where you'd like to manipulate, add or remove files from your WordPress site. Enter SFTP.
An SFTP program, like Filezilla, can manage files visually – just like in your own computer. In fact, 404 management and site backups are just two examples of when you'd probably want to change your files (but maybe don't experiment until you're more comfortable).  A word of warning, though: don't mess with files you don't know. 
Your hosting provider will also allow you to create SFTP credentials you can then input into your SFTP software to manage your files. Again, don't feel bad if you need help with this step. The technical support team of your hosting provider can help. In any case, with this step done, we can move onto bigger and better things. 
4. 404 Management
404 Errors are pages that have been moved or deleted, but there isn't a redirection (a pathway to a substitute page). 
Google Search Console alerts you of any 404 errors on your site. With that, you can create a redirect (301) to tell browsers where the new or similar page is found. You can find a free 301 plugin, but I like to avoid plugins where possible. 
After you set up your SFTP, you'll find your Htaccess file. Save a copy to your hard drive and use your favorite text editor to make some changes.
Let's do a live example (please note that the domain is missing from the first expression in this syntax, while the whole URL, including the domain name, is present in the second expression.):
Say Google Search Console says there's a 404 error on your domain (called mydomain.com in this example) on the page mydomain.com/broken-page. If you want to redirect it to mydomain.com/new-page, you'd need to add the following to your Htaccess file:
Redirect 301 /broken-page http://www.domain.com/new-page
Now paste your redirect expression into your Htaccess file after the # END WordPress and upload via SFTP. Now you should be able to check the 404 URL in your browser and see the new 301'd page.
If anything is wrong or amiss, you can upload the original Htaccess file again and try another time. Aren't you glad you saved it?
5. Backing Up Your Site
If you've made it this far, dear reader, I have a treat for you. 
I must share a free backup plugin. It's called
All-in-One WP Migration
. It's a breeze to backup your site. After you install this plugin you can create a backup file and with your SFTP program, you're able to save this file to your hard drive. You might as well add it to some cloud storage like OneDrive or DropBox just to be safe.
It's a great idea to make a backup (and save it securely) before doing any work on your site. This is especially true since you don't know what can happen as you make changes. 
Conclusion
While these webmaster skills look intimidating at first glance, you'll impress yourself with what you can learn from these great (free) utilities for your business website. With each new site launch, digital marketers get more proficient in deploying and using these skills.
I hope you have found these five webmaster skills helpful. Time to get out there and share your great content with the intern!