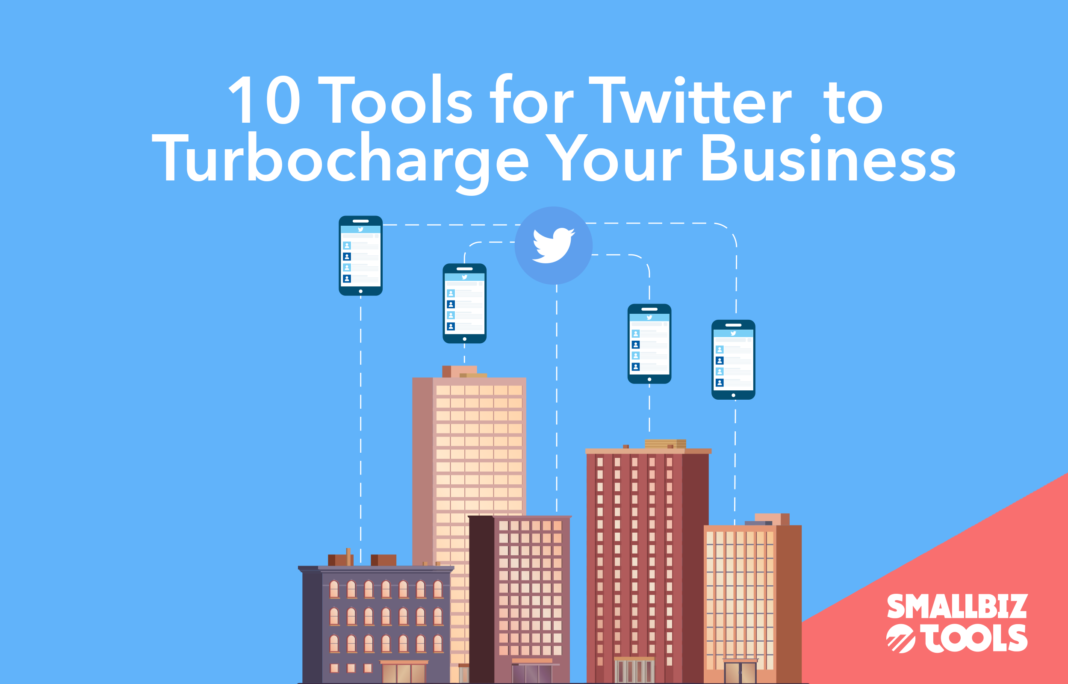 A few years ago, Twitter was presumed dead. Yet, it's still alive and kicking, and it's still a great way for small businesses to market themselves. 
However, it's nothing without tools. Twitter is fast-paced and there's a lot of noise on the platform. To make sure your brand stands out and cuts through all that noise, you need to use tools.
But which ones? To save you time looking through all the options, we've whittled things down to the 10 must-have's. 
HootSuite pops up on any social media management must-have's. It's a toolbox in and of itself; a marketing suite that helps you stay organized, not just on Twitter, but on Facebook and even LinkedIn. There's a basic free version available, but the paid account is well worth it. 
For Twitter, HootSuite lets you shrink your links down (which is essential since character count is so limited), schedule your posts, research profiles and organize your links into groups. It also offers analytics so that you can keep track of what's working and what isn't. 
Some marketers swear by TweetDeck to the point where they don't use any other tools for Twitter. It's sort of like the aforementioned HootSuite in that it's a dashboard management tool. But, it's designed specifically for Twitter. It's also owned by Twitter itself.
The best thing about it is that it lets you tweet, retweet, reply, favourite and send DM's from multiple accounts with ease. Essentially, if you have numerous Twitter accounts, it's a lifesaver. 
It's also free. 
One of the best things about social media is that you can grow your followers into the thousands. But that's as much of a curse as it is a blessing. After all, what's the point of having thousands of followers if you don't even know who your most engaged are? 
This is where ManageFlitter comes in. It's a tool for Twitter that gathers information about who's following you. It shows you your most engaged followers, meaning you can target the right people with the right content more often. 
For your Twitter campaigns to be successful, you need to dive into your analytics. While this can sound daunting, and while few people really want to do this, it's necessary (and kind of fun once you get into it).
Social Insider is an ace analytics tool that helps you make the right halftime adjustments. In the end, you can give your followers more of what they want to see on your feed. 
As mentioned earlier, Twitter is a noisy place and it's a constant fight to get your tweets seen.
One way of boosting visibility and engagement is by adding a Twitter card to your content. An easy way to create and add Twitter cards is through TwitHelper. Creating a Twitter card (basically an image) with this tool is easy. Just find a photo you want to use, add your text and tweet the image. After that, you're all done and the tool is with you every step of the way. It even provides lots of free images you can use. 
RiteTag is one for the hashtag lovers out there – which should be #AllOfUs. 
Hashtags are one of the best ways to get your tweets seen by more of the right people. But how do you decide which hashtags are the right ones for you? You could spend your time searching for hashtags manually, but that's too time-consuming.
So why not use RiteTag instead? It integrates with Chrome and offers you suggestions for hashtags based on the text and/or images you're using. For example, say I'm writing an article about SEO audits. I'll type "SEO audit" into RiteTag and it'll bring up a batch of suggestions that will almost guarantee engagement.
RiteTag also shows you which hashtags are in-vogue right now. It comes with a free trial but you'll then need to pay $49 per year to keep using it. 
Want to learn more about your audience? Of course you do. In which case, you need SocialRank in your life.
SocialRank is a market research, content analysis and audience segmentation tool. It offers cool features and tracks your audience's behaviour so that you can learn a lot more about them. 
You can get into the nitty-gritty of who your audience is by filtering according to bio keywords, locations, most engaged, and even most valuable. Then you can export your data to a Twitter list while building more comprehensive buyer personas. Once you understand more about your audience, you can then start creating better Twitter ads that hit the spot. 
Also, what's really cool about the content analysis feature is that it shows you why tweets go viral. Armed with that kind of information, you've got every chance of creating more viral content. 
Want to find out how well your last tweet performed as soon as possible? Riffle can help with that. 
Riffle is an engagement analytics tool that provides real-time insights, and it helps you build stronger connections with your followers. It shows you who you should engage with, and who you should perhaps just leave alone. Pretty smart, huh? 
It also shows you how well your competitors are performing on Twitter. It reveals how much engagement their average tweet receives, and it does the same for your own tweets. Knowing this sort of stuff helps you curate better content on your own feed.
Social listening is a useful marketing tactic. It's when you find conversations people are having about your brand, and join in. Twitter is probably the best arena for social listening, and TweetChat is your one-stop-shop for finding and joining in the conversation. 
Lastly, MentionMapp is a lead generation tool that helps you find people and places associated with your current customer base. You'll also be able to find events and conversations. Then, you can take your new knowledge and tweak your marketing strategy to land more customers. 
Conclusion 
These are the 10 tools for Twitter that'll help you to turbocharge your business in 2019. Download them, get used to them, and make the most of them so that your brand starts to expand on Twitter.