LAST UPDATED ON October 14, 2020
The Local Marketing Ideas To Get Your Community On Your Side
Building loyalty within your community is crucial. Here are some easy local marketing ideas that can help create a following and boost word-of-mouth.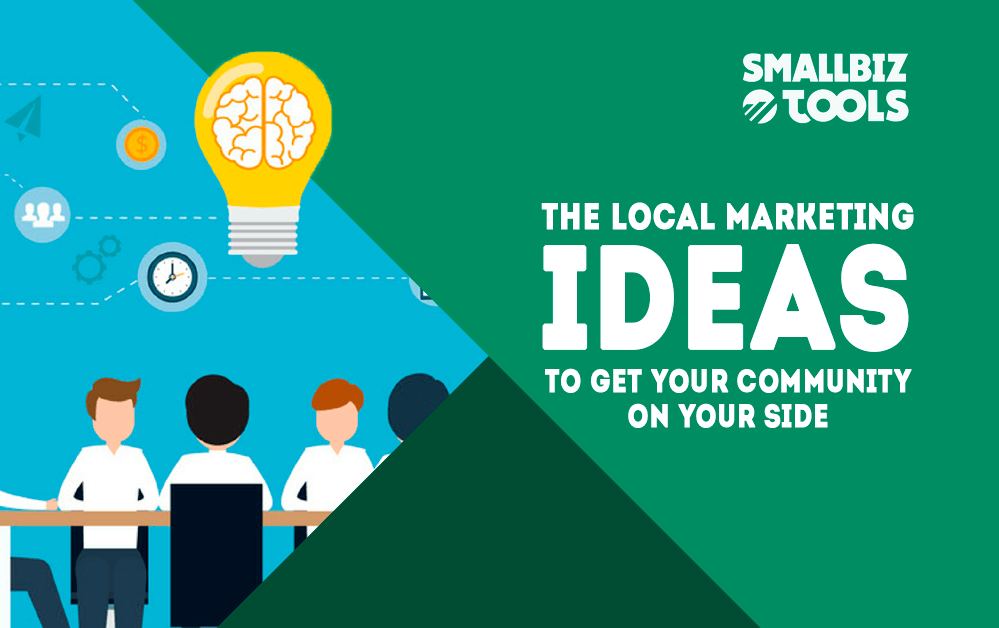 The Local Marketing Ideas To Get Your Community On Your Side
For small businesses, building loyalty within your community is crucial. Your neighbors will become champions for your brand, recommending your business to peers and (hopefully) returning again for a repeat purchase. Here are some easy local marketing ideas that small businesses can implement right away in order to create a following and boost word-of-mouth.

Have a Social Media Presence
Every small business needs to be active on social media – period. Channels like Facebook and Twitter provide valuable ways to interact with your customers and put your best face forward. Consumers will often visit your social media channels when conducting research and figuring out what you're all about.
It will also help you become more visible to search engines. Having a social media presence helps boost your SEO rankings, making it one of the smarter local marketing ideas. Be sure to share valuable content like recent news stories, photos, client testimonials and other content that is relevant to your brand. These days, custom web tools and platforms make it easier than ever to get your web presence started.
Volunteer & Provide Pro Bono Work
Building goodwill in the local community means more than selling them products or offering your services. Volunteering is a smart local marketing idea that shows the human side of your business. By working with a nonprofit or participating in a fundraiser, residents will know that you truly care about the community and want to give back.
You can also share images of your volunteer event on social media, include them in your next company newsletter and share them with local media. Remember that you don't just need to lend manpower to an organization – you can also offer your services pro bono to a nonprofit that would benefit from them. For example, your PR firm could partner with a local charity to promote their upcoming gala or 5k run.
Write Local Guest Content
Does your community have a local newspaper or magazine? Most do. These publications are most often read by residents, and are a great way to position yourself as an expert in your field.
Pitch the editors and offer to write an article on a topic that readers will find value in and make them more likely to use your services. Just make sure that your content isn't promotional – remember, it's not an ad. For example, a pediatrician might offer advice on how to keep kids healthy now that school is back in session. Don't forget to create an email list and market your content that way.
As a plus, when these articles are published online, they often also include a link back to your website that will drive traffic to your page. This will boost your search engine rankings and help residents find you easier while online.