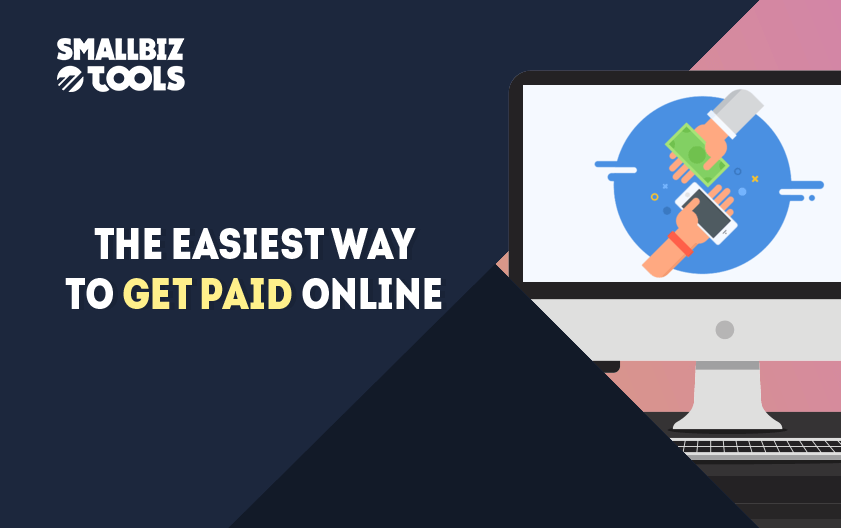 I want to quickly talk about the easiest way to get paid online: FreshBooks.
FreshBooks' payment system is simple to use for both customers and business owners, and is definitively the easiest way for you to get paid online. Using their streamlined invoicing software, business owners can easily craft an invoice that allows for credit card payment directly from the invoice. When your customers can pay you easily, you'll rarely have to worry about late payments or banking hassles. This can also be remedied for repeat clients using the automatic payment feature that's both easy to set up and free to use.
Once a customer has paid their invoice, the cash is securely deposited into your back account. You'll also never have to worry about scrambling for those small and pesky expense receipts for taxes – FreshBooks automatically categorizes these fees as expenses to help you stay financially organized.
If you really like staying on top of your finances, and you should, FreashBooks' financial reporting capability can help you see exactly what your business' numbers look like in an easy to read and understand report. Access to this kind of information can keep you up to speed on your input and output statistics, allowing you to see potential for growth and expansion.
But How Much Will The Easiest Way to Get Paid Online Cost Me???
When you receive so many extras, you must be paying an arm and a leg, right? FreshBooks is the best option available to you because there's no monthly fee – something that once seemed like an industry standard – and the transaction rate is a low 2.9% plus 30 cents per transaction.
The bottom line? FreshBooks lets you make money quickly and keep it in your pocket – not in theirs.