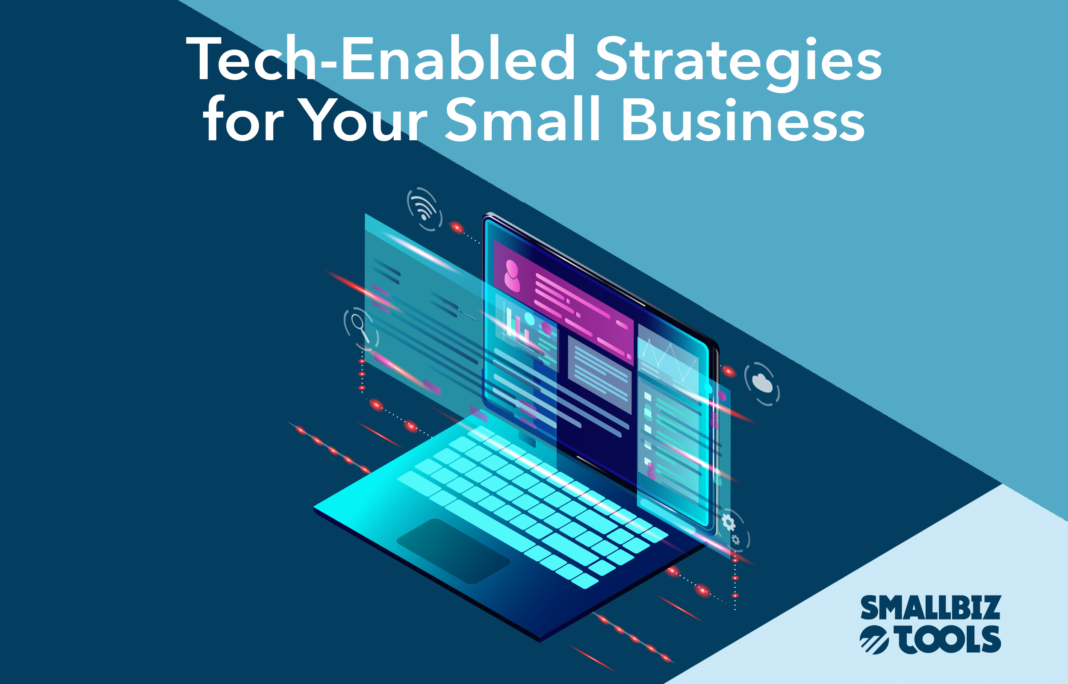 Small businesses have no shortage of big ideas and ambition. Where they can often struggle, however, is in effectively managing the everyday demands of running a business while keeping a strategic view of what they need to reach the next big milestone. It's not easy to focus on landing that next-level contract or taking the leap to expand into a new market. It's even harder when inefficiencies in your back-office operations and frequent cash flow problems slow you down.
The good news is a wave of technological innovation in recent years has created a bevy of tools and services that small businesses can use to do just about everything better. Integrated financial services and applications can help businesses manage their cash flow, payroll and bookkeeping more efficiently and accurately than the standard do-it-yourself accounting software. A burgeoning marketplace of alternative lending can also help small businesses tackle financing hurdles as these lenders are often more open to lending to smaller firms than banks.
Technology has also transformed the way companies find and hire employees, making it easier and less expensive for small businesses to grow their workforce without crippling their balance sheet.
Below are five ways small businesses can leverage technology-driven trends.
1. Embrace New Ways to Manage Cash Flow
Cash flow is the lifeblood of a business and managing it effectively is key to keeping everything running smoothly.
Companies that still cut checks by hand or rely on limited bookkeeping software can end up stretched thin to cover payroll or other bills. Some 82% of U.S. businesses fail because of cash flow problems, according to online business trends portal Visual Capitalist.
A great way to get a handle on cash flow is to rely on an online cash flow management system. Such
systems optimize your accounts receivable and accounts payable processes in order to ensure your bank balance is sufficient. Businesses can also use data gleaned from cash flow management systems to easily visualize the impact of strategic opportunities such as taking out a loan to fund the purchase of new equipment or real estate.
2. Broaden Capital Sources Through Alternative Lenders
Sometimes cash flow isn't enough to meet business needs, especially when a big equipment repair bill needs to be paid. Small businesses have traditionally relied on credit cards, personal savings or sought a bank loan, often to be turned down. These days, other options abound.
Online lenders have emerged in recent years as a key source of financing for small businesses. It helps that these alternative lenders' loan application process is typically far less onerous and lengthy than a traditional bank. Alternative lenders will also consider small businesses with higher risk profiles.
These companies typically get funding from investors, though some also increasingly work with traditional institutions to fund their loans. That allows them to use a broader range of criteria to determine a borrower's creditworthiness. Traditional lenders, on the other hand, will typically require collateral such as a piece of real estate or equipment.
In contrast, an online lending company may only ask to see three months' worth of bank transactions. And alternative lenders may look beyond a business owner's personal credit history when sizing up their creditworthiness and instead focus on the company's monthly revenue track record.
Not surprisingly, online lending companies handled roughly 32% of all business loan applications last year. That's up from 24% in the previous year, according to data from the Federal Reserve.
3. Consider an SBA Loan
Alternative lenders are an increasingly reliable financing option for small businesses. Though, a loan backed by the Small Business Administration is among the most attractive options. SBA loans tend to offer lower interest rates and can allow borrowers up to 10 years to pay back the loan.
Still, getting approved for a highly competitive SBA-backed loan typically requires businesses to have a good credit score, put up collateral and present a business plan. They may also have to provide tax returns and other financial records.
According to the Federal Reserve, loan applications are often rejected due to a low credit score, not enough collateral, insufficient credit history, weak business performance and too much debt. To increase the chances of qualifying, it pays to take steps to maximize the confidence a lender has in your business' ability to repay the loan. One key way to do this is strengthening your business' cash flow.
In the eyes of a lender, cash flow is king as it represents proof of your ability to repay the loan. They want to see that you have enough money to cover all of your monthly expenses, with enough left over to comfortably make the projected loan payment. Dips into the negative are a red flag that indicates risk.
4. Assess Areas Where Your Business Could Be More Efficient
Businesses often overlook ways to optimize their business for greater efficiency and profitability. This is especially true when it comes to back-office operations.
Using a system that links up all your accounts and bookkeeping software online, can significantly streamline the back-office functions. The idea behind such a system is to use software to connect various financial transaction-related functions that a business engages in — paying bills, tracking bank deposits and withdrawals, invoicing clients, processing payroll — so that all the transactions are tracked automatically.
Is your payroll set up efficiently? Are you struggling with an outdated method of tracking employee hours and getting them paid? Using a system that integrates payroll and back-office operations will efficiently manage this often time-consuming area of your business.
Systems with integrated timesheets make processing payroll simple, with accurate payroll tax returns, payments to employees and accounting updated automatically.
5. Leverage Virtual Bookkeeping Services
Another way businesses can become more efficient and lower costs is to farm out some of their key back-office tasks.
Virtual bookkeepers work remotely on a freelance basis to handle
paying bills

invoicing customers

cutting checks to employees

contending with past-due accounts

maintaining the general ledger
This approach costs less because companies don't have to pay for health insurance, sick days and other costly employee benefits. Finding a qualified virtual bookkeeper is easy thanks to an explosion of online companies that connect freelance workers with employers.
So what are you waiting for? There are free ways to evaluate all five strategies, and upgrading now will have you in great shape for a prosperous 2020.