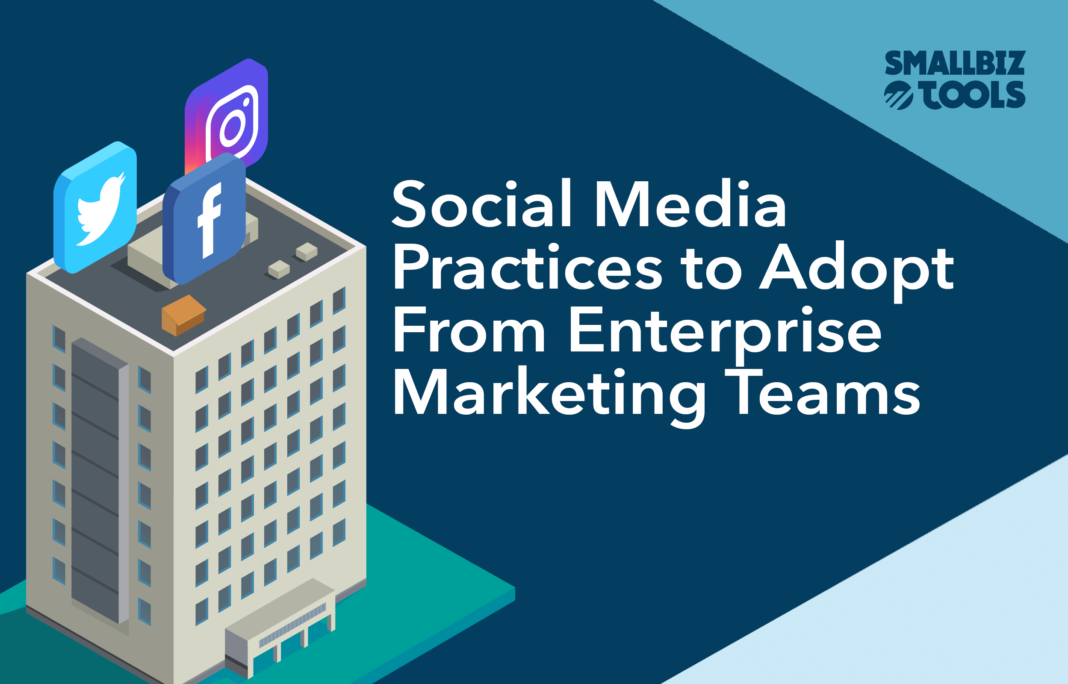 Over the years, social media has levelled the playing field for smaller brands. It allows them to reach their audience and customers in ways previously reserved for larger organizations (namely through expensive mass media offline campaigns).
Small businesses can capitalize on this opportunity by leveraging processes and workflows the big guys designed to supercharge their online communication. Here are some of the best social media practices worth stealing from top-performing marketing teams.
Editorial Planning: Work in Batch for Maximum Efficiency
Keeping your social accounts alive and full of fresh content is oftentimes challenging and time-consuming. In larger organizations, this responsibility is most often shared between an in-house marketing department or an outside agency. Together, they periodically plan several weeks' worth of content as part of editorial work sessions.
In its simplest form, this process can be replicated in a smaller company by building a social media calendar, breaking things down and working in batch. You can easily do this by:
sourcing post ideas

spreading ideas across the month 

producing content

scheduling everything to be published automatically
This not only saves you a lot of time, it also lets you achieve flow and results in higher quality content.
Collaboration: Involve Everyone in Your Team
One of the best-kept secrets of top-performing marketing teams is cross-functional collaboration. Essentially, involving people from different levels and areas of an organization leads to higher levels of innovation, creativity, and achievement.
Small-scale, there may not be multiple departments to bring together. But, that still doesn't mean that social media should be (overwhelmingly) handled by one person. Setting up a simple social media workflow to collaborate with even one colleague boosts creativity. You can also hire a freelancer or partner with another brand to increase productivity.
Customize: Tailor Messages for Each Platform
More than ever, content is king. Standing out in algorithmic feeds requires consistent publishing of original, relevant, high-quality content. Beyond algorithms, each platform has its own codes, rules and best practices, which shape a user's expectations. Larger marketing teams have the resources to manually customize each post for each platform. They optimize media assets for maximum visibility (think vertical formats on Snapchat & Pinterest) and copy for maximum impact (shorter messages on Twitter and up to 30 hashtags on Instagram).
As a small business, hiring an army of copywriters and designers who can polish every post to perfection may not be an option. But, you can leverage tools like social media schedulers to publish posts on multiple platforms automatically. The right tools also allow you to customize upcoming content.
Interact: Promptly Respond to Comments
Fortune 500 companies have advanced brand intelligence systems in place. They involve everything from social media listening and monitoring software to occasional war rooms. These strategies ensure conglomerates catch every opinion about their brand — good or bad.
If you run a smaller operation, investing a six-figure budget into such setups may not be your top priority. That being said, you can draw inspiration from the big guys and implement simple things to monitor your brand online. Google Alerts allows you to monitor your brand name on the open web. Social media notifications let you keep up with what people say on most guarded platforms. Some affordable social media management platforms also pack similar features to streamline this process even more.
Promote: Reach More People With Ads
In the face of organic reach declining on popular platforms, a surplus of brands promote content with ads. These ad budgets tend to be handled either in-house by paid acquisition specialists or outsourced to an ad agency.
Of course, most social media sites offer self-serve access to their programmatic ad network. Most even come with low barriers in terms of minimum fees. Through fine targeting solutions, smaller businesses can surgically reach the exact audience — niche by niche — they're after. This is another of those situations where quality beats quantity.
Measure, Measure, Measure: Publish, Analyze, Rinse & Repeat
When it comes to digital marketing, few processes can rival the impact of continuous improvement. That's why ROI-driven teams tend to follow one version or another of the Shewhart Cycle, also known as the Plan-Do-Check-Act (PDCA) management method. Applied to social media, this means:
planning content

publishing content

measuring its performance

factoring those measures into the next round of content crafting
Enterprise-grade software provides deep insights, which require advanced skills to act upon. However, many social media analytics options are available for small and medium businesses. Native dashboards on each social platform or affordable and accessible self-serve solutions are just a few examples.
Regardless of the tool chosen to collect data, what really matters is the process of interpreting it and applying the information to new posts. This can be as simple as determining which content format and which day of the week generates the most engagement from your audience.
Conclusion
Substantial resources tend to provide enterprise companies with exclusive access to premium tools and services. By identifying, understanding and implementing the processes underlying these tools and services, smaller brands can take advantage of these practices. These processes can help them to excel in their own way.