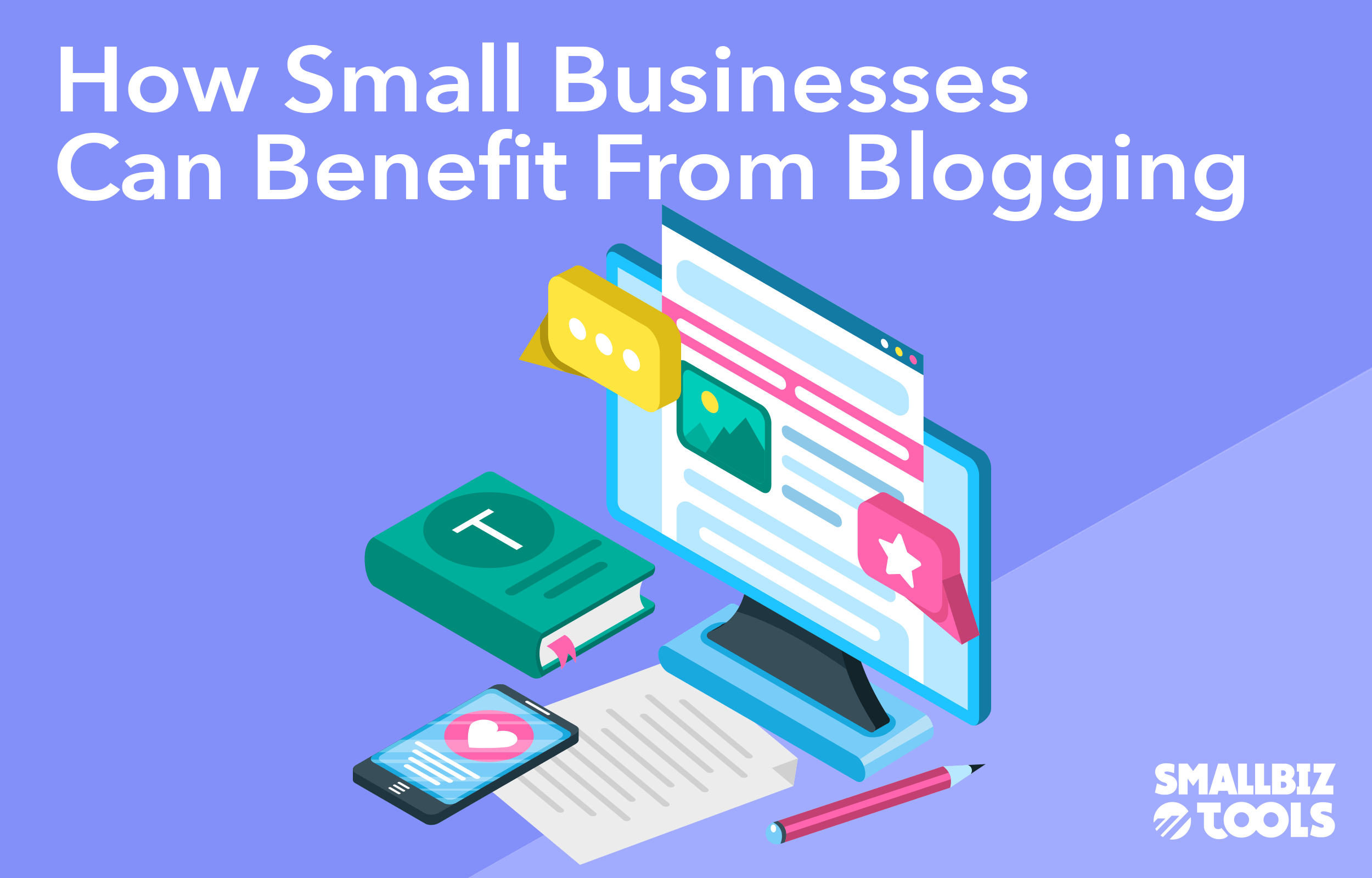 Think blogging is just another chance for your small business to talk about a brand and connect with existing customers? Think again.
Blogging is a tactical way of using content to increase traffic to your website, grow your customer base, and improve your revenue. Here's how your small business can turn blogging into a commercial asset.
Create Optimized Posts to Increase Traffic  
One of the key ways brands can benefit from blogging is to create posts that rank well in search engines.
Getting more eyes on your content and providing value to readers increases the odds of producing long-lasting blog posts. High-ranking blog posts also increase traffic to your website and broaden your customer base, potentially making more money for your brand.
How Can Brands Create Optimized Posts?
Writing a great post is a lot simpler than you might think. All you need are a few simple tips and tricks:
Keyword research: The backbone of any optimized content is naturally incorporating keywords into your post. You'll want to use the words your target audience is searching for. Tools like Ubersuggest can search for keywords relevant to your blog's topic.
My top tip is to use long-tail keywords, which are terms of three words or more. Not only are they easier to rank for because they're much less competitive than short-tail keywords, but they're also more specific. Users often type long-tail keywords into a search engine when they're nearer the point of purchase. They also use them when they're looking for answers to specific questions.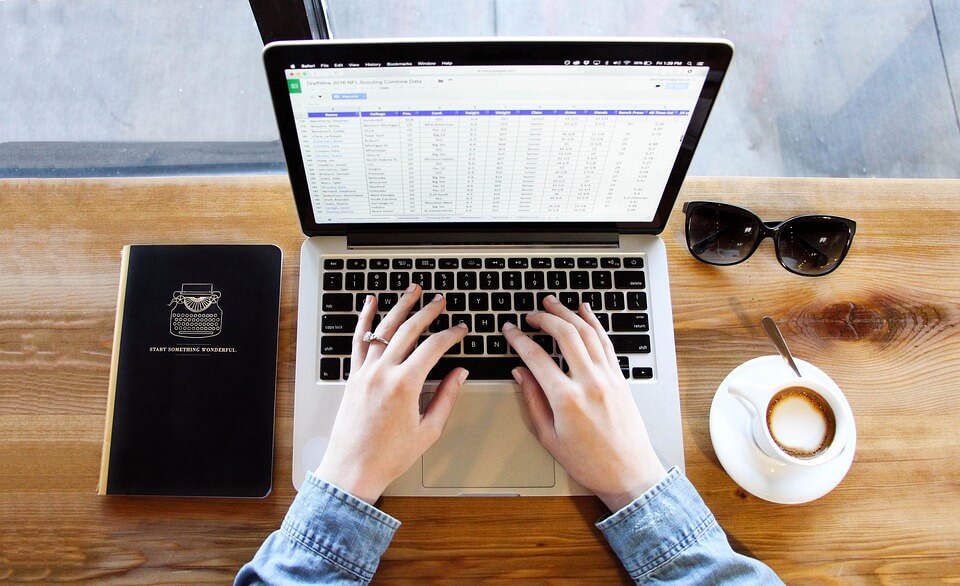 Steal tips from content that's already ranking: Content already performing well in search engines will often be well-optimized, making it a great resource for you. Tools like Ahrefs help you find great content that's already ranking, then gives you a breakdown of the keywords used. Take note of the questions being asked and find a different way to answer the same points for your audience. This way, you tap into existing search volume.
Which Brands Benefit From Optimized Posts?
In truth, every brand benefits from optimized blog posts. No company should turn away the chance to drive traffic to their website. However, new brands really benefit from SEO-savvy content, as it's an opportunity to quickly bring attention to a business.
For example, if you're a new company that's created a vegan rival to Coca Cola, you'll be competing with countless other brands. An optimized blog post lets you jump the queue and get ahead of less digitally savvy businesses.  
Earn Customer Trust With Knowledgeable Content
Small businesses are at a huge disadvantage when trying to compete with larger companies and their content marketing teams. You have less money, fewer workers, and a smaller reputation.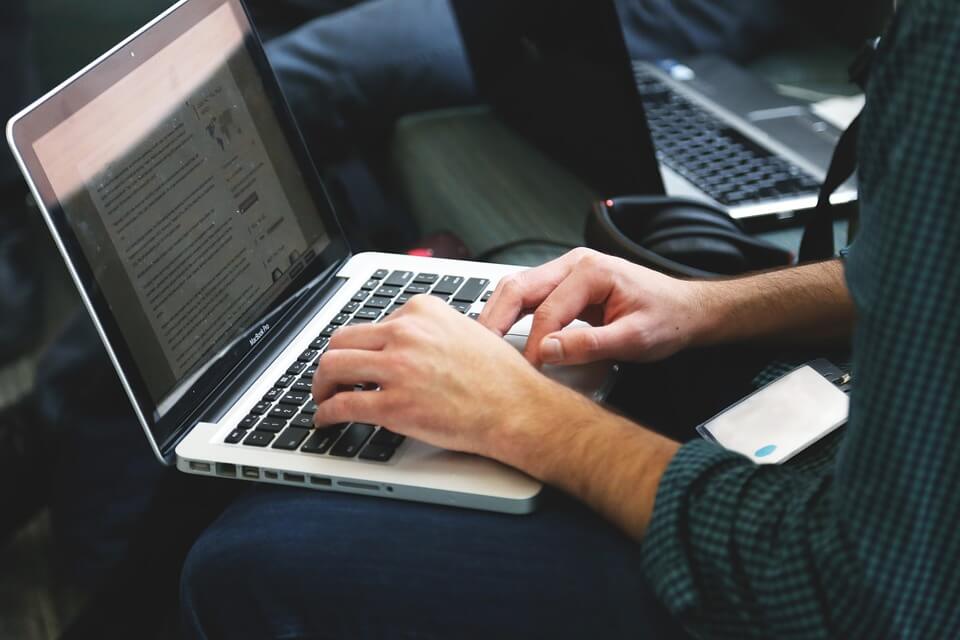 One way to help level the playing field is by creating brand trust. Become a specialist in your field and be known for creating in-depth content. This shows Google and your customers that your business really knows its stuff.
Some businesses treat their blogs as a place to shout about their unique selling point and little more. While shouting about your USP is fine – it's the one thing that makes your business better than the competition – simply banging on about why your product is better shouldn't be the only way to let your USP shine. Lean on expertise and create expert-led content that engages and intrigues instead.
Don't just take my word for it. A 2018 article published by Relevance delved into some customer research, too. Among their discoveries, they found that:
85% of customers read expert content when deciding what product(s) to purchase
69% of your target audience look at expert reviews before buying goods or services
67% of shoppers say they're more likely to buy an item with expert endorsement
To make your small business one of these experts, you must consistently write blog posts that are unbiased, well-researched, and add real value. Unbiased blog posts also help you earn customers' trust. As media expert Greg Rollett explains:
Write about the topics your small business knows about the best and use your high-ranking representatives (directors, etc…) to add weight to your opinions.
Cover the issues your customers care about and use your own company statistics as evidence of your points.
In order to present your blog posts as expert level pieces, make them long-form and in-depth. Neil Patel's work is an excellent example to work with as it's helped to make him one of the experts in content marketing.  
Becoming an expert in your field doesn't happen overnight. It takes time, effort, and a lot of blog posts. But while it's hard work, the rewards are immense. Customers will trust your small business and be more likely to buy from it. Not to mention, Google will also reward your site by ranking it higher in its results. Ultimately, you're looking at an increase in traffic and greater exposure for your business. Don't believe me? Neil Patel has made it to page one on Google's results for "content marketing" and gets well over 4,000 views a month for just one blog post:
Make Useful Visual Resources to Get Backlinks
Blogging isn't only about putting words on paper; images are one of the most vital parts of any blog. You can use them to create a linkable resource, like an infographic. Incorporating useful resources lead to backlinks for your business.
Why are backlinks beneficial to your brand? They help to increase the popularity of your website, improving the chances of people finding your site. This popularity spike comes from your website increasing its authority. The more authority your website has, the likelier it is that you'll rank high on Google.
Additionally, if your blog's content is featured on other websites, it's being exposed to new audiences and widening your customer base.
How Can a Brand Create Useful Visual Resources?
Infographics make great resources because they simplify complex or lengthy content. There's no golden ticket for creating a linkable resource (there is an element of luck involved), but there are tips to make an infographic tick all the right boxes:
Get a unique idea from government stats. In order for external websites to pick up your infographic, you need to make a resource that's unique. Government bodies provide a wealth of free data you can use, and this is a resource used by many marketing teams to help them create engaging infographics.
Create image-heavy content. Infographics are split into content segments, each of which has very small amounts of copy. To make your content snackable, you need eye-catching images. If you want to use animations, Canva is a great tool to use as it allows you to create free infographics.
Which Brands Benefit From Linkable Resources?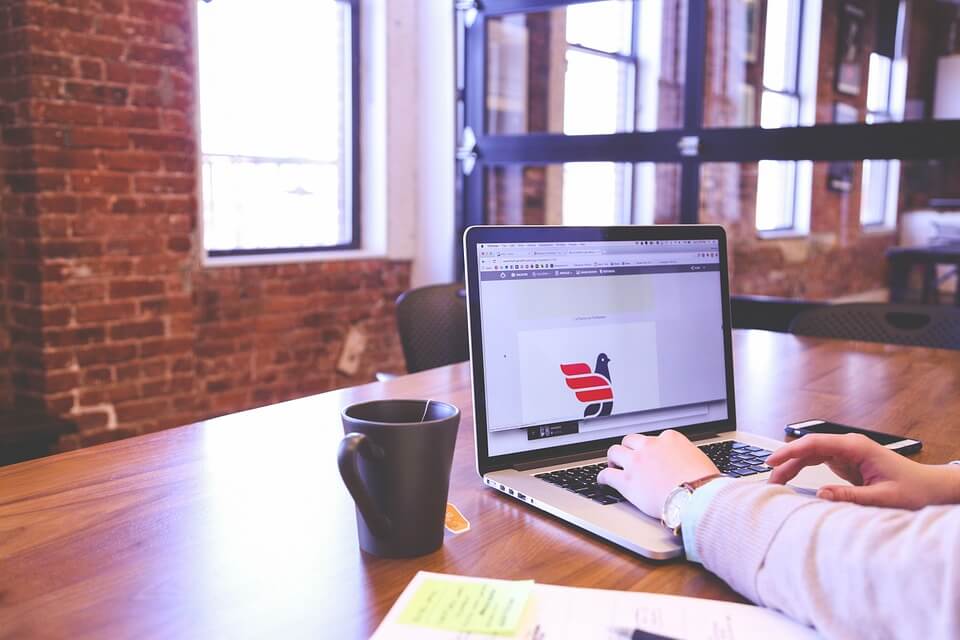 Brands launching a new product can really benefit from linkable resources. If you include a link back to the product you're launching, you can cash in on the popularity you get from your infographic. To get this benefit you'll need to tie in your product/service to the theme of your infographic.
For example, if you're a health food brand launching a new delivery service, your infographic title could compare regional obesity with the use of fast-food delivery services. You could then naturally link to your service as a way of tackling obesity.
In Conclusion
Blogging isn't just a way of talking about your brand and fulfilling ambitions of being a writer. Blogs are a tactical way of making more people aware of your small business, increasing website traffic, getting more customers, and boosting revenue.
Optimized content and linkable resources are perfect ways of turning your blog into an asset for your company. But they aren't the only ways. You can create posts that newsjack trends, videos that show how to make small businesses more profitable, or write guest posts for high-traffic sites.
Try as many of these as possible because the way small businesses truly benefit from blogging is to use all the revenue opportunities it offers.