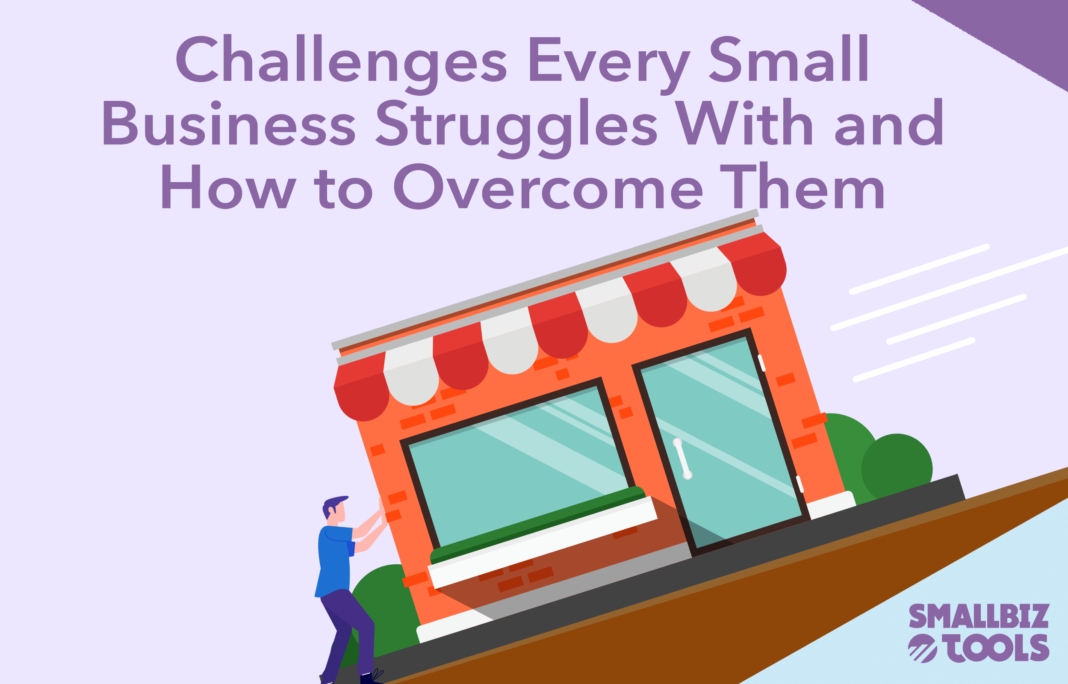 It's no surprise that every SMB owner is overloaded with projects. Be it sales, accounting, inventory management, or a million other things, it's challenging to manage a business single-handedly. Of course, it's not just the constant juggling that business owners worry about. SMBs face many common struggles. 
For example, there's tough competition on a daily basis. We all know it's frustrating to compete with rival companies on a tight budget. But, when you throw in monitoring profit margins, the competition is just an added headache.
That said, cash flow is also something very few SMBs manage well. Many still use the old pen and paper method to track cash inflow and outflow. Manual accounting isn't just time-consuming, but it's prone to errors that negatively affect business. On the flip side, most small businesses also experience serious trouble with debt recovery and customers paying them on time. It's just a fact that some customers won't pay when they should. But, when cash is stuck outside, it's difficult to run a company.
Regardless, when all is said and done, the onus falls on business owners to keep the company afloat. Unfortunately, a lot of them spend too much time on unimportant tasks. By not prioritizing vital duties (like sales or lead generation), your company stops growing and could eventually fail. 
Going Digital Reduces Stress and Solves Problems
In most cases, the latest business accounting apps determine the success or failure of a business. The best technology helps small businesses reduce their cost of operation, improves productivity and brings efficiency. But when all is said and done, it does a lot more than that.
Brings Convenience to Customers 
Customers today expect digital convenience in all their business dealings, regardless of who they interact with. Many prefer digital over other methods to explore or pay online. Adopting technology​ can help you get paid faster. 
Makes You a Better Competitor 
With the right technology, you can compete not only with your local competitor but with an international one, too. Digital solutions handle incoming and outgoing traffic at a higher scale – thousands and even millions of transactions. In fact, a study conducted by Google and KPMG found that digitally engaged SMBs in India grow twice as fast as offline ones. 
Improved Productivity 
It's easier to manage cash flow when you're digitally equipped. These solutions solve a repertoire of issues by increasing workflow efficiency, reducing the need to hire more staff and earning higher profits. It also reduces the risk of errors from manual or paper-based processes. 
Easier Connection with Customers 
A digital version of your business helps you reach, interact with and engage with your customers in an innovative way. You can share transaction details via WhatsApp, send payment reminders, and send promotional messages to sell better. 
You Can Make Informed Decisions 
When you're fully digital, you can get whatever information you need about your business in seconds. It's always crucial to have reports that help you know where your company stands financially. With such critical data, you can know what products/services you should invest in.
SMEs are considering digital transformation to provide better customer service, reduce errors in intensive manual accounting work and to save time and cost. Going digital isn't rocket science anymore and doesn't require a dedicated IT person. The latest business accounting apps are built in such a way that even novices can use it. There are also accounting apps that SMEs could take advantage of with a low budget, so SMBs everywhere have solutions available.