The Only 30 Sales Productivity Tools You Need in 2023 (Tested)
SaaS (Software as a Service) tools have become indispensable for sales teams. Choosing the right ones can be the key to unlocking next-level sales productivity. For every area that impacts productivity, from time management to signing closing documents, there's an app or a platform that can help. In this guide, we'll walk you through which tools are out there, why you need them, and how best to incorporate them into your sales strategy.
If you are in a rush feel free to simply check out the list of best tools below and navigate to each one in our guide to read more about them.
SECTION 1
Top Sales Productivity Tools for 2023
Our article will review 30+ tools in different categories and use cases.  Here are the top 8 sales productivity tools in each category:
Top Sales Productivity Tools By Category
SECTION 2
What Are Sales Productivity Tools?
Sales productivity tools help you manage sales in the most efficient and productive way possible.  Just how do these tools help improve productivity? To answer that, let's look at the many ways to boost productivity:
Anything that saves your salespeople time (or helps them make better use of it) is a sales productivity tool

. Apps can be a great way to address the different ways we waste time. One can streamline a workflow helping a salesperson get more done in less time. Another can save time by automating a repetitive task. 

Anything that optimizes the selling process is a sales productivity tool.

This could be a lead generation tool, a CRM platform, or an e-signature app that helps with the all-important close.

Anything that improves communication is a sales productivity tool.

And that's true whether it's internal communication or client-facing.

Anything that helps you integrate your salespeople with other departments is a sales productivity tool.

This is especially true when software helps sales align with the product and marketing departments.
There are tons of tools out there so it's easy to get bogged down in the decision process. You can wind up going wild in the app store until you end up with a boatload of "solutions" that create more complications than they solve. The purpose of this guide is to show you which tools will have the biggest impact on your sales team's productivity. Also, it will reveal the areas you should focus on most. Every organization has different needs, so we've included pros, cons, and pricing to help guide your choices.
SECTION 3
Why Do You Need Sales Productivity Tools?
If you're reading this you have probably used a campaign management tool such as Hootsuite or Buffer to run or improve your marketing campaign. These types of tools are pretty much a standard in the industry now. Sales productivity tools are no different, they're just focused on sales activity. 
Top-performing sales teams use 3x as many sales tools as their less productive competitors. Teams that deploy tools effectively can generate more leads and turn those leads into sales at a higher rate. According to a recent study, 79% of sales executives say improving productivity among their existing sales reps is key to hitting new targets. 
Sales today is not just about sales email sequences, it requires software to process and organize a company's relationship with their clients. But sales also involve many activities that don't actually include making sales, things like admin work and answering emails (which accounts for 21% of a salesperson's day, according to SalesIntel.io). Sales tools can help you reclaim some of this time and use it for more important tasks. 
On top of all that, your sales folks need tools to communicate and collaborate using different types of collaboration tools with their coworkers. Many businesses now work remotely (or semi-remotely) making communication tools even more essential.
SECTION 4
Which Types of Sales Productivity Tools Do You Need? 
Productivity is a broad term for a simple concept: getting things done. There are many ways to improve productivity, from simple timers and browser integrations that keep employees on track to vast CRM solutions that put your entire marketing and sales strategy in one convenient location.
Time tracking & accountability
Apps like web blockers and productivity trackers help employees stay focused and timesheets track hours for invoicing and payroll purposes. Some come with surveillance features that let the boss see what employees are doing. These features have sparked controversy as more employees work from home, so be mindful about how you implement them.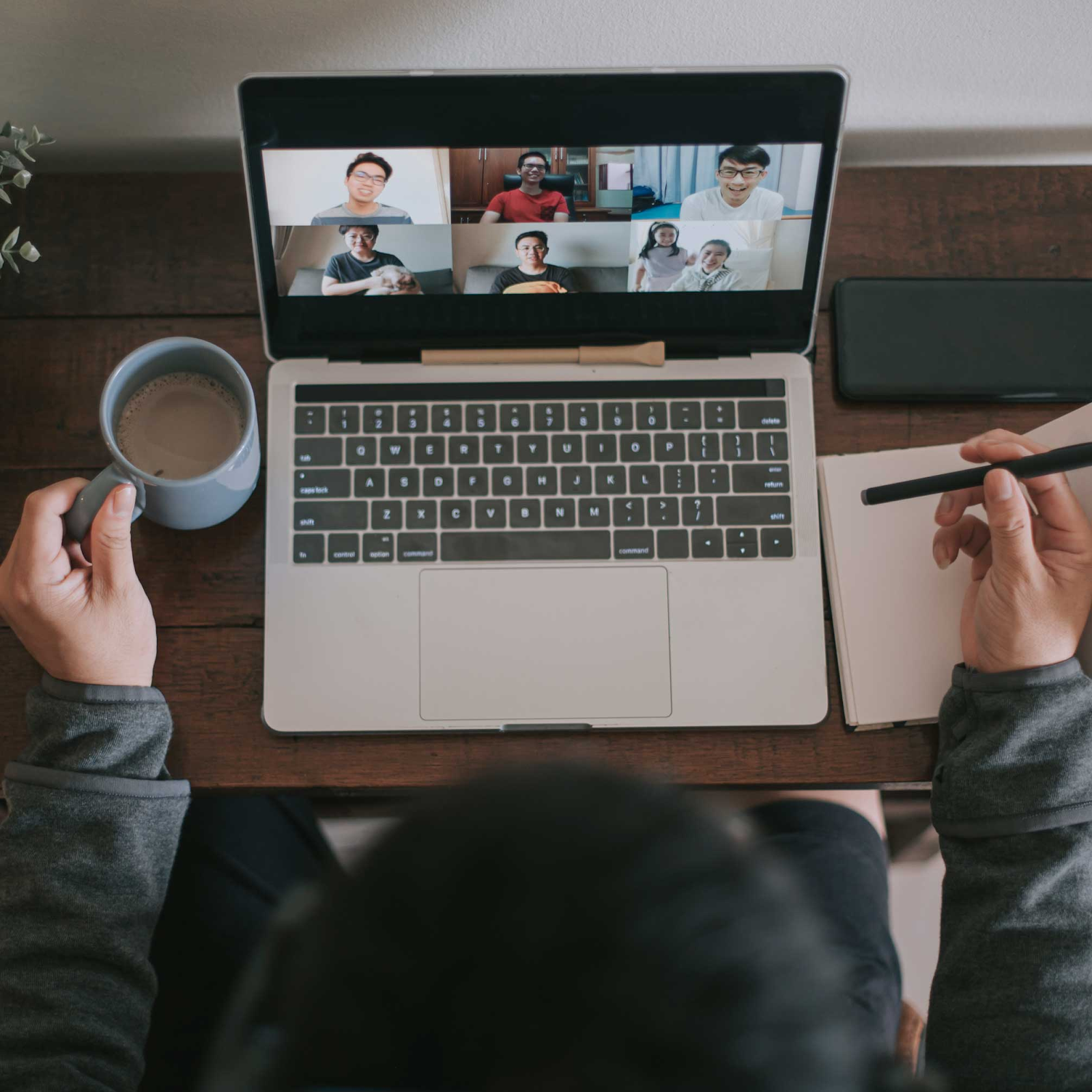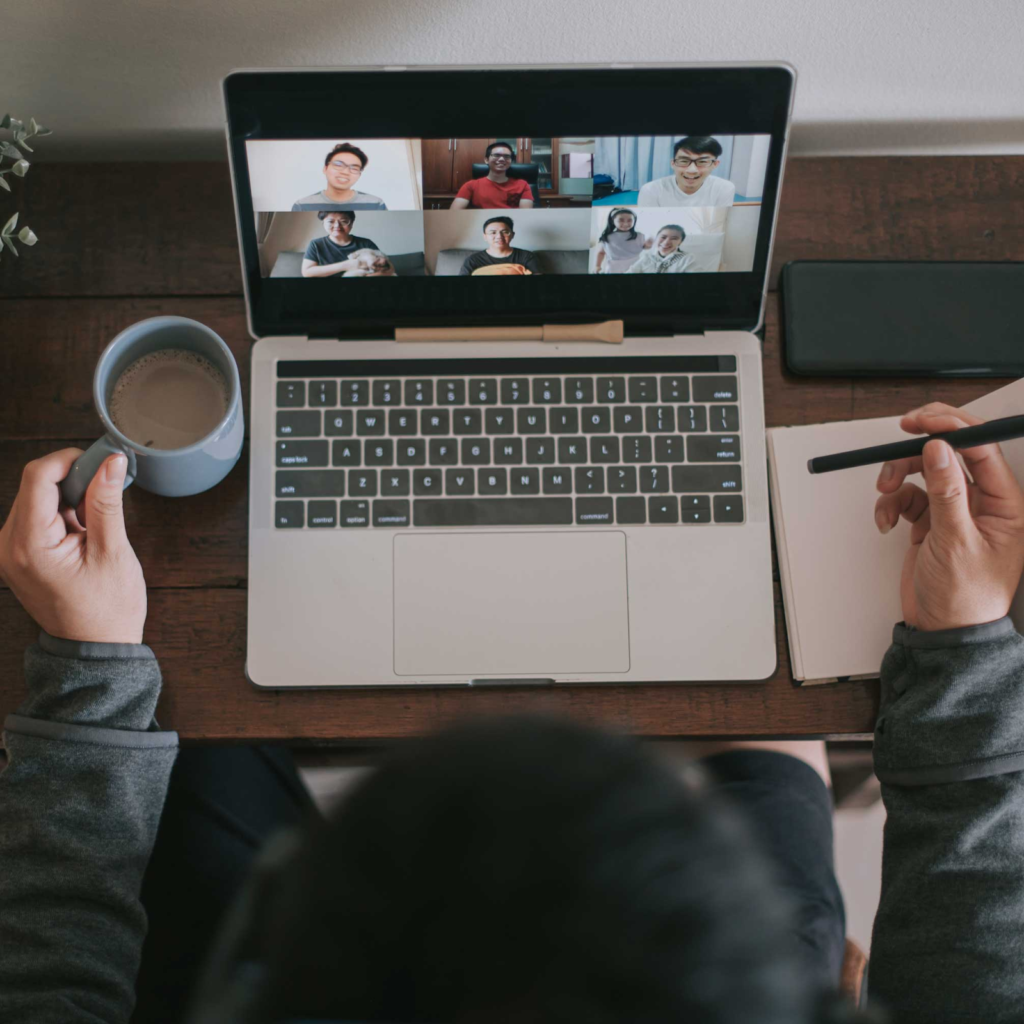 Image: LexisNexis
Communication, collaboration, & training 
The value of communication tools goes way beyond sales efficiency. It's hard to imagine how any modern company could do without them. These are the tools that make remote work possible and keep everyone on the same page, wherever they are. Training is a critical element of sales work, and communication platforms allow you to do it remotely. 
Lead generation & sales intelligence
40% of salespeople say prospecting is the most challenging part of the sales process. Lead gen tools automate this process and integrate data from new leads into databases. The less time your salespeople spend processing new leads, the more time they can spend acting on those leads and closing sales. Keep in mind many sales enablement and CRM tools have lead gen features built-in. 
Sales intelligence tools also work behind the scenes to automatically organize critical sales data. Sales intelligence increases sales productivity, guiding you to untapped revenue among existing customers. It can also lead to potential new clients among your website visitors.  
Project management 
Project management tools use automation, communication, and scheduling features. In turn, that enables businesses to easily assign tasks and ownership, track progress, and creates a hub for work-in-progress. A timeline maker is a popular example of a project management tool which is used to create an infographic visualization of a project roadmap to make sure everyone on the team can see all the milestones all in one place. 
Scheduling 
Time management is the lifeblood of productivity. The best scheduling apps make it easy to coordinate with your team remotely, assign tasks, and integrate smoothly with other tools.
CRM & sales content management
CRM stands for Customer Relationship Management. CRM tools can be both powerful and expensive. (We recently talked about CRM tools in our campaign management tools article since CRM tools are frequently used for managing sales and marketing campaigns.) For many, the cost is worth it to create a one-stop hub for sales intelligence, marketing, content distribution, and more. 
And then there's the content used by your sales team. According to one report, 80% of marketing content goes unused by sales teams. Content management tools fix that by making relevant content accessible to salespeople. They integrate content marketing assets into the lead nurturing process. The result: You get more mileage out of your marketing content. Also, your sales and marketing goals wind up more aligned too. 
Closing tech
"Get them to sign on the line which is dotted" eSignature apps make closing and signing the easiest part. With eSignature tools and the laws that make eSignatures valid and binding, there's really no need to print, sign, and scan documents anymore. 
Payment platforms
PayPal, one of the original SaaS companies, was founded over 22 years ago. Since then, a host of electronic payment options have become available with a range of fee structures and plans to fit businesses of all sizes.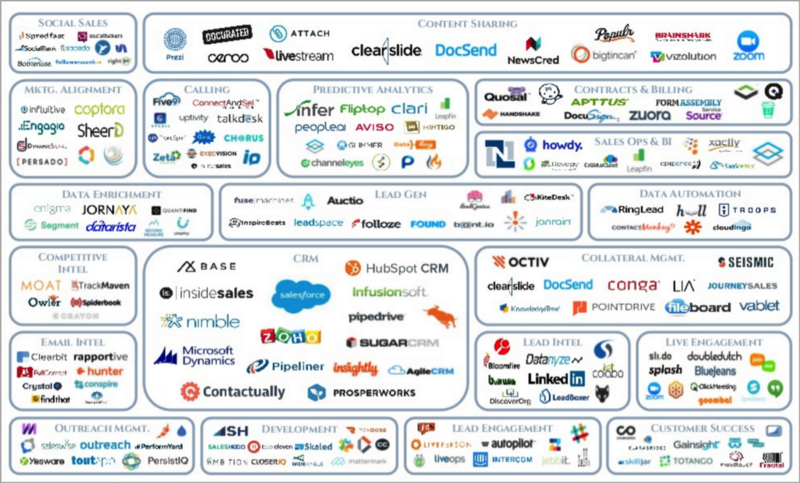 Image: WinningByDesign
The Top 5 Sales Productivity Tools For Each Category
Here are five tools to check out in each of the categories mentioned thus far. As you'll see, there is no one-size-fits-all, perfect tool. Choosing the right solution is a matter of selecting the features you need and accepting downsides you can live with. 
SECTION 5
Time Tracking & Accountability Sales Tools
Toggl works just like a traditional timesheet and has the bonus of allowing you to track and assign specific tasks. 
Pricing:

Free up to five users. Paid plans range from $9-18 per user/month. 
Pros:

 

Its task-specific tracking is phenomenal. With a small enough team, this could be all the project management you need. 

Cons:

 

Toggl lacks other features you might want to integrate with your timesheets, like invoice scheduling. This can be an issue if you frequently work with contractors and freelancers. 
Freshbooks is cloud accounting software. It's a solid alternative for businesses tired of using Excel spreadsheets for tracking hours and payments. 
Pricing:

Plans start at $4.50/month for up to five billable clients. At $15/Month, you can bill 500 clients. 

Pros:

Includes invoicing. Freshbooks can be your one-stop time tracking and accounting software.
Designed for Small and Mid-size Enterprises (SMEs).

Cons:

Limited number of clients.
The dashboard and integrations are a bit lacking compared to newer SaaS options.
With its clean dashboard, competitive price, and integration options, there's a lot to like about this simple hour tracker. 
Pricing:

Free – $5/month 

Pros:

Cons:

Timer quirks take some getting used to.

Not the best option if you work with contractors or have a variety of billing rates.  

No phone app.
This is not a time tracker but a distraction blocker. Anything that helps your team stay on-task and off distracting sites increases productivity. Freedom blocks certain sites or the entire internet for a set period of time. Once it's running, it can't be turned off until the session is over. 
Pricing

: $2.42/Month (billed yearly) or "forever" for $64 – 129.50 (they're constantly running sales). 

Pros: 

Completely shuts out distractions. 

Great for crunch time as deadlines approach. 

Cons:

More suited for makers, like copywriters and designers, than salespeople. Often, salespeople need to be connected and reachable as part of their job. 
A time management tool that turns productivity into a game. RescueTime works sort of like Screen Time reports on an iPhone; it monitors activity and gives you a score based on how much time you spent on-task. This app is popular with individuals looking to improve their time management skills. 
Pricing: $6 per team member/month
Pros:

Detailed, intuitive insights into browsing and work habits. It's like having your own productivity coach.
Very customizable. You set working hours and what's considered work. For example, your social media person won't be penalized for spending time on Facebook.

Cons:

Pricey for what it is.
A little bit "big brother-ish" for some offices.
SECTION 6
Communication & Collaboration Sales Tools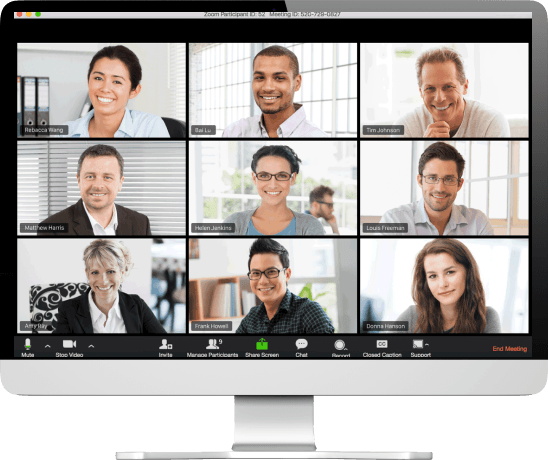 Image: Zoom 
Zoom has become synonymous with video conferencing. Business users are drawn to the app because of its easy-to-use interface and its ability to support up to 100 participants at a time.  
Pricing:

Paid plans start at $14.99/month. The free version is too limited for most businesses. 

Pros: 

Everyone's on Zoom. 

Plenty of integrations. 

Can be expanded to include webinars and training events. 

Cons:

Security has been an issue. Zoom claims to have fixed the Zoombombing issue with

a new feature

. 
Microsoft's collaboration platform makes substantial improvements to the collaborative features of Office 365. It helps teams get the most out of the range of products from Microsoft. 
Pricing

: $5-20 per user/month (included with certain Office 365 plans.) 

Pros:

A good choice for anyone already using Microsoft products.

Cons:

Problems with syncing and permissions can lead to duplication and confusion (picture Google Drive but worse and

not

free).
Microsoft took its popular voice and video chatting platform and adapted it for business users. Unfortunately, that's the way using it feels – like something that was adapted rather than purpose-built. 
Pricing

: Included with Microsoft 365

Pros

:

If you're paying for Microsoft 365, you already have Skype for business.

End-to-End encryption (better security than Zoom). 

Cons

:

Not as user-friendly as other video conferencing platforms. 
A business-focused video conferencing platform. It was built long before everyone was scrambling to come up with remote-friendly offerings.
Pricing

: Plans start at $13.50 per host/month. 

Pros:

Extremely well thought out and designed with plenty of integrations. 

CRM friendly, making it a good choice for sales teams. 

Cons: 

Not widely used; You've probably Zoomed with your grandmother, but have you ever Cisco WebExed her? Didn't think so. 
The ultimate instant messaging collaboration platform. Slack lets you create channels for each department and project. Slack is effective at keeping sales teams connected to other departments – a constant productivity challenge whether you're remote or not. 
Pricing

: $6.67 per user/month for small to medium businesses. $12.50 per person/month for larger enterprises looking for advanced tools. 

Pros

:

Unique, industry-leading organization features. 

You may end up saving on other project management tools since Slack might be enough on its own. 

Cons

:

The success of this app has led to a lot of pushback as users often feel

overwhelmed

. It's not uncommon for users to set themselves to "away" permanently. Consider having rules about how and when your team uses this app. 
Honorable Mention: Nextiva cloud phone system
Nextiva is a modern business phone system for enabling remote teams. The company's mobile app keeps you connected when you're away from your office phone — or replaces your desk phone entirely.
Honorable Mention: Drift 
Drift is a video message platform that's great for asynchronous communication. Send short video messages to your collaborators or supervisors to check-in when a call or a conference isn't necessary. 
SECTION 7
Sales Intelligence & Lead Gen Sales Tools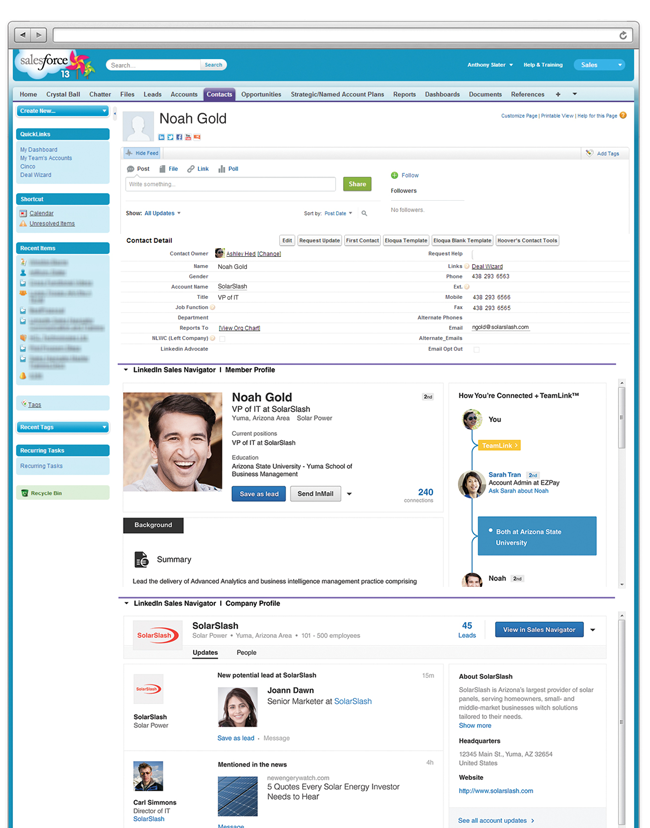 Image:Linkedin
This premium version of the popular business networking app calls itself "the ultimate sales tool." It's designed to generate and organize sales leads from your existing network. The goal is to turn this social platform into a source of qualified leads.  
Pricing:

Their plan for an individual salesperson starts at $64/month. The team plan starts at $103.33 per seat/month. 

Pros:

Great for organizing leads and gaining insights into prospects and their organizations (this is huge in the B2B space).

Reduces prospecting time. 

Cons:

Lacks Salesforce integration.

Users

complain

about navigation and messaging options. 

Steep price for what it is. 
SalesLoft is a one-stop sales dashboard which is meant to work as a "co-pilot" to your CRM. It helps your sales team get the most out of your suite of tools and generate sales from multi-channel marketing plays. 
Pricing

: SalesLoft's pricing is based on how you intend to use it.

Request a quote

. 

Pros

:

Integrations are good if you're already using the tools it's designed to integrate with (Salesforce, for example). 

Cons

:

Users sometimes report issues with the call feature as well as a lack of integration options.

Does not integrate with TestBox interactive demo so you can trial it for free
Zoominfo was purpose-built for B2B go-to-market success. Their toolset is built around helping you and your sales team "hit your number."
Pricing:

Contact Zoominfo for pricing details. Some reviews have commented on the price increasing in recent years. 

Pros:

Good for organizing contact info and sorting by role within an organization. 

Tagging makes lists easy to customize. 

Cons:

Misses the mark on some essential basics like lead nurturing.

Lacks LinkedIn integration. 

Issues with inputting leads from companies based overseas.
Another sales intelligence platform designed for the specific needs of B2B sellers. 
Pricing

: Contact D&B for a quote. They offer a free trial. 

Pros: 

Leads are updated continuously. This increases productivity by ensuring that your salespeople are working with up-to-date info. No more chasing bad leads. 

Lots of segmentation filters. 

Cons

:

Design is a bit dated. 

Some users report issues with duplicates. 
This integration-rich "all-in-one toolkit" takes a unique approach. It focuses on email functionality to turn your inbox into a prospecting and project management hub. 
Pricing

: Free trial. Premium starts at $35/month. 

Pros

:

Best-in-class features and integrations. 

Hard to beat for email campaigns.

Powerful analytics. A prospecting dream-come-true for salespeople. 

Cons

:

Internal communications can skew analytics data. 

Salesforce integration issues. 
SECTION 8
Project Management Sales Tools
A sleek, well-thought-out project management app that might be the only tool you need in this category. 
Pricing:

$99/Month

Pros:

Flat price, no matter how many users you have. 

Eliminates the need for several other apps. 

One of the most ethical companies in SaaS.

Designed to maximize productivity and minimize distracting and pointless notifications.

Cons:

The same simplicity that makes it popular might make it too simple for some users. 

The folks at Basecamp pride themselves on not helping users spy on their employees. Thus, there are no tracking features or integrations. 
Asana provides a simple way to manage team projects and tasks. Use it to stay in sync, hit deadlines, and reach your sales goals.
Pricing

: Free – $24.99 per user/month. 

Pros:

The free version might be all you need. 

Cons:

You can't assign tasks to more than one person. 

More features than most small teams actually need. 
Trello is an app built around kanban boards. It's designed for functionality and ease of use at a competitive price point. 
Pricing:

Free for small teams $9.99 per user/month for businesses. 

Pros:

Easy and free to get started. 

Visually well organized and intuitive. 

Cons:

Lacks advanced project management tools like Gantt charts. 

No billing function. 
This is the right tool for a particular type of user (typically one who requires advanced capabilities). In fact, some argue you need a professional project manager on your staff to use Microsoft Project to its full potential. Also, keep in mind it doesn't play well with non-Microsoft tools. 
Pricing:

See Microsoft's website (one con here is its complex price structure which deserves its own how-to article). 

Pros:

Like Microsoft Word and Excel, advanced users can do a lot with this platform. 

Cons:

Not very useful outside the Microsoft family of products. 

Advanced and highly technical to use. 
Monday is more of a time tracking/teamwork app than a true project management tool. You'll have to check out the host of features on offer to know whether it's what your team needs.
Pricing:

The basic plan is $8 per seat/per month. $10 gives you added features like timeline and Gantt views. The "pro" plan is $16 per seat/month. 

Pros:

Useful templates and automation features. 

Very customizable. 

Cons:

Making full use of the many advanced features comes with a steep learning curve. 
ActiveCollab is a cloud project management app. With Activecollab, you can manage projects and tasks, track time, manage the team's availability, issue invoices, and communicate with your team.
Pricing: Free – 7.5$ per month for the Plus plan with three seats for smaller business teams.
Available plans are Free, Plus, and Pro. They differ in seats, features, and storage size available.
Pros:
The In-app Chat feature on the Mobile app allows you to stay in touch with your team even when you're on the go.
Integrating with many different 3-rd party apps enables you to expand your workspace with extra features.
Cons:
Upgradeable storage is available only for Pro plans.
SECTION 9
Scheduling Sales Tools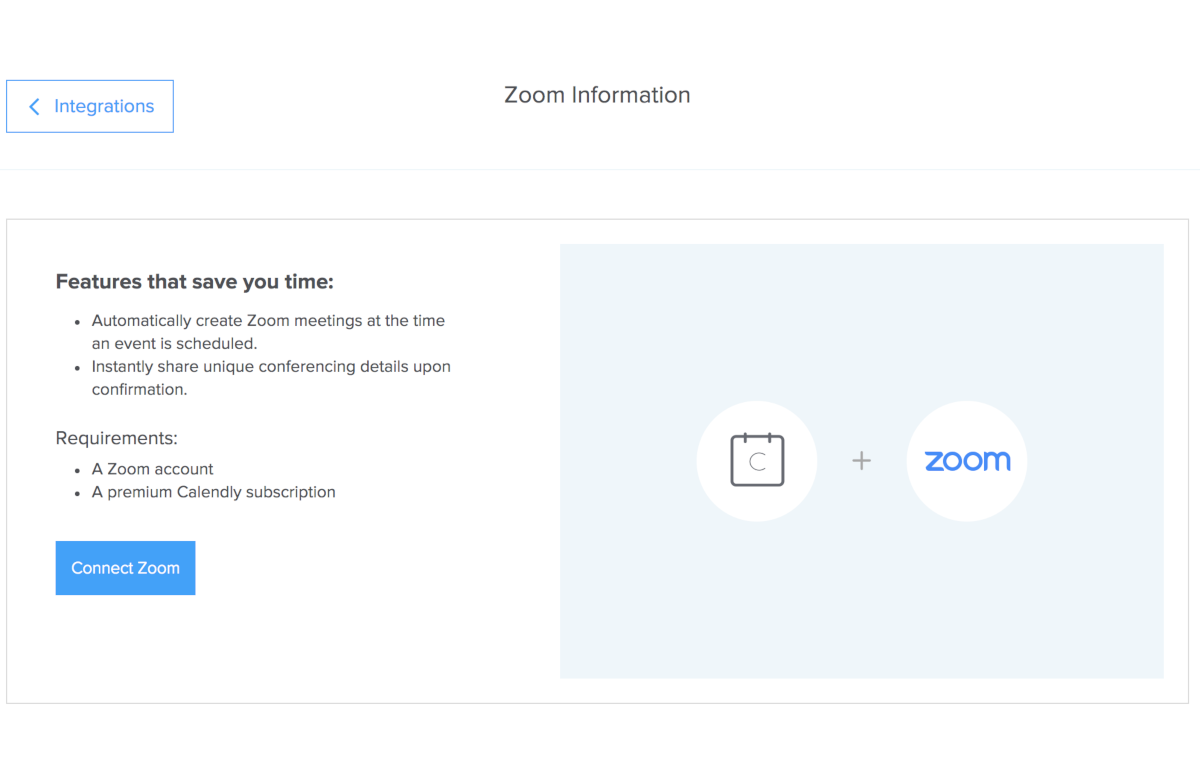 Image: Zoom
Calendly
Another tool that does one thing and does it well. Calendly saves you time by eliminating the back-and-forth of scheduling a call or video conference. Simply click the user's Calendly link to see when they're available and pick a time. 
Pricing:

$8-12 per user/month. Only the $12 pro-level has features like PayPal integration. 

Pros:

Significant time savings by helping you avoid a lot of back-and-forths.

Zoom integration.

Cons:

Pricey for what it is. Most of the premium features are available elsewhere. 
Google Calendar, iCal, & Outlook 
Free, easy to use, cloud calendars that come with your email account or operating system.  
Pricing:

Free. You probably have at least one of these. 

Pros:

Email integration is the whole point of these calendars. Even integrations with their competitors' products are fantastic. 

Cons:

You get what you pay for: In this case, you get a free, basic calendar. 

No automation and limited collaboration options. These calendars are no substitute for project management tools. 
Doodle
A popular and user-friendly meeting scheduling tool that's designed to help teams agree on meeting times. 
Pricing

: Free with paid upgrades

Pros

: 

Cons

:

Can be problematic for coordinating teams across multiple time zones. 
SECTION 10
CRM Sales Tools
SalesForce
The CRM giant. Salesforce is massively popular and delivers an outstanding product. 
Pricing

: You'll need to talk with a sales rep. 

Pros

:

More features than you could ever need. All the integrations. 

Great workflows. 

Cons

:

Expensive.

Difficult to master.
All the CRM features you want in a package and price point designed for SMEs.
Pricing

: Free to really expensive, depending on the features you want. 

Pros

:

You can go far with the free version. 

Great for companies that rely heavily on content marketing and email campaigns. 

Cons

:

Deceptively inexpensive. Add-ons often cost much more than stand-alone tools with similar functionality. 

Not as sales-centric as some sales teams might like. 
A Google-centric answer to the CRM. 
Pricing

: $25-119 per user/month. 

Pros

:

Integrates with Gmail and other G-suite products, allowing you to pull leads from emails. 

Good automation.

Cons

:

Doesn't include a feature for qualified leads. 
For users in the ZenDesk family of products, this may be all the CRM you need. Salespeople will appreciate this platform's emphasis on the sales pipeline. 
Pricing

: Free trial. After that, it's $19-199 per seat/month. 

Pros

:

Works well on their mobile app. 

Lots of integrations. 

Has "one-stop shop" potential. 

Cons

:

Too many features for most SMEs. 
Zoho leads with relationship building in mind. For sales teams, this means omnichannel support, mobile integration, and advanced analytics. 
Pricing

: $12-45 per user/month. The most popular option is $35

Pros

:

PCMag's

top CRM pick

, especially for businesses already invested in Zoho's tools. 

Cons

:

Workflows aren't available at lower price levels. 
VanillaSoft is is a software platform which connect sales agents to new leads faster and interact with more leads overall. It allows managers to structure the sales engagement cadence across multiple channels in order to generate more qualified sales opportunities.
Pricing

: Starts at $80 per user/month with feature add-ons available at an extra cost.

Pros

:

Presents leads automatically – no lists or reminder management required
Constantly filters leads, presenting the best first
All information and tools a rep needs is on one page

Cons

:

Default reporting dashboard is too basic and advanced engine too detailed
No mobile app
SECTION 11
'Closing Sales' Tech You Should Consider
The flagship eSigning tool from the company that's pretty much synonymous with PDFs. 
Pricing:

$20 per license/month 

Pros:

Designed to work with Adobe and Microsoft Office files, which are the most common file formats for documents 

Easy to use for you and your customers. 

Cons:
Dropbox's contribution to the signing space. 
Pricing

: $15/month for one sender. $40/month for up to five senders (includes a few additional features).  

Pros

: 

Google Drive integration.

Cons:

Poor mobile experience.

Lack of Salesforce integration.
There's something to be said for doing one thing well. DocuSign has made a name for itself as a document signing tool, nothing more, nothing less. 
Pricing

: Business plans start at $25 per user/month. The Business Pro plan includes payment integrations. 

Pros:

Has a good security track record, offering encryption. 

Cons:
In a category flooded with "me too" products, signNow attempts to stand out by including additional closing-related features like negotiation workflows. 
Pricing

: Business plans are available at $8, $15, or $30 per user/month. Personalization options become available at the $15 price point. 

Pros

: 

Good value.

Offers the option of passing on a document within the client/customer's organization if the recipient doesn't have the authority to sign. 

Cons

:

Poor customization and integrations, according to some reviews. 
A feature-rich, secure, cloud-based signing tool. You may find this one speeds up your closing process since it makes documents accessible across a range of devices. It also includes cool extras like video signature confirmation. 
Pricing:

Free for light use. There's a

price calculator

on their website to adjust the price according to your needs.  

Pros: 

Tons of integrations.

Relatively inexpensive for most companies. 

Cloud-based and secure. 

Cons:

Not the best option for high volume. 
SECTION 12
Payment Platforms Sales Tools
The original online payment platform, if not the original SaaS. PayPal has stayed current over the years and held on to its household name status.
Pricing

: Varies. A typical transaction incurs a 2.9% fee plus $0.30 per transaction. Other pricing models are available. 

Pros:

Fast, easy to use, and universal. 

Cons:

There are cheaper options.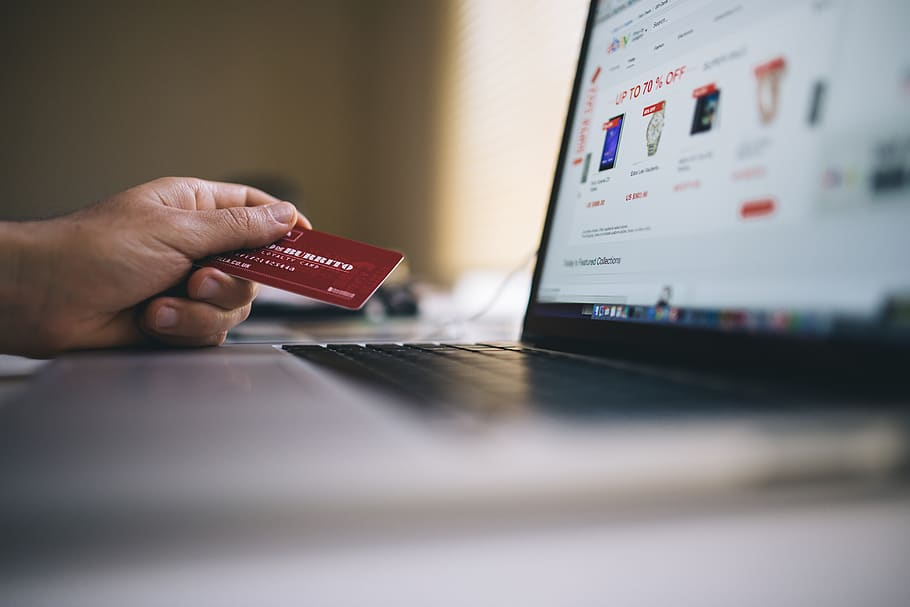 Image:PXfuel 
A popular payment platform designed with integration in mind. A great option for brick-and-mortar businesses. 
Pricing

: The basic plan has the same fees as PayPal: 2.9% + $0.30 per transaction. 

Pros:

Includes point of sale (POS) hardware allowing you to swipe customer credit cards in person. 

Cons:

It's not unheard of for Stripe to freeze accounts without warning.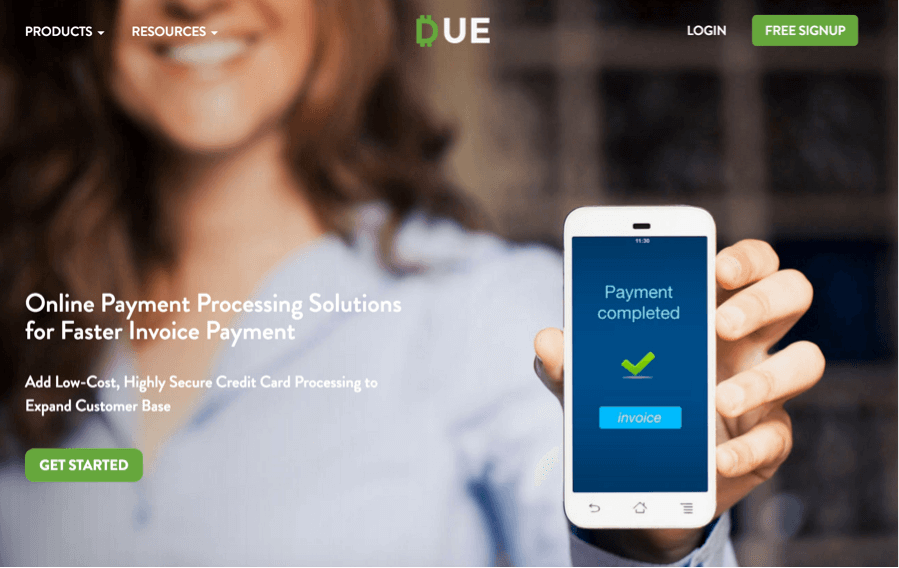 Image: Due
An invoicing tool that accepts payments through its own system and others. 
Pricing

: Plans start at $6.99/month. 

Pros

:

Integrates with Basecamp, PayPal, Stripe, and more.  

Cons

:

Abysmal customer reviews, citing everything from poor customer service to arbitrary rejections. 
A UK-based online direct debit platform that's cheaper than PayPal.
Pricing:

A 1% fee + $0.25 – $2.50 per transaction. Custom pricing for businesses is available. 

Pros:
Cons:

Account setup times can be slow. 

Reviews cite poor customer service. 
Direct deposit
This isn't an app, just a good old-fashioned way of getting paid. Payment via direct deposit or *gasp* check might be the way to go if you have a small number of clients and a high average order value (AOV).
Pricing: Free! 
Pros: 

No fees. 

No setup required. If you have a bank account, you're good to go.

Cons: 

Requires extra work on the customer/client's end. 

You have to wait a few days to receive your money. 

You may not want to share your bank details with customers. 
SECTION 13
Some Things to Keep In Mind
Here are some general principles to guide you through the selection and deployment of sales productivity tools. 
Start with "Why?"
Let your needs and goals dictate your toolset. Choose your software based on what you're hoping to accomplish and the needs you're hoping to fulfill.
Use tools to build relationships
The ultimate sales strategy is building relationships with your customers. That's the secret to turning one-time transactions into lifetime customers and loyal brand advocates. Focus on using tools to facilitate this. Nurture leads and connections and use your tools to deliver an awesome experience for them. 
Tools can't fix all your problems. 
Avoid band-aid solutions. Address structural problems at a structural level. There is no tool to fix toxic management or sales goals that aren't aligned with organizational priorities. All of the tips in this article assume what you're doing is working and you just need tools to do it better. 
K.I.S.S.
Tools are here to make your life simpler. Don't make the mistake of cluttering your devices and your workflow with tools you don't need. Simple wins.
SECTION 14
Sales Productivity Glossary 
Asynchronous vs. synchronous communication – Asynchronous communication is not instant (email for example) while synchronous communication is (video conferencing and instant messaging). Effective communication and collaboration requires a blend of both. 
Average email response time – The time it takes to respond to customer inquiries and complaints. The goal is to get this number as low as possible. 
B2B sales – Selling to other businesses as opposed to consumers (B2C). 
Business process automation – The use of technology to carry out tasks or processes that would otherwise be done manually. Automation can either replace or augment work done by humans. 
Cloud software solution – Technology that operates virtually through multiple off-site servers in "the cloud." Examples include G-suite and Amazon Web Services products. 
Core selling activities – Prospecting, closing sales, and other tasks salespeople must perform to generate revenue.
CRM (Customer Relationship Management) – Software that helps businesses monitor and execute customer-facing activities such as content marketing, lead generation, and email campaigns. 
Chrome extension – Software designed to work as an add-on to Google's Chrome browser. 
Freemium – A free product or service (in this case software) which includes additional, premium features for a fee. 
Funnel visibility – Full funnel visibility means having data on each touchpoint in the buyer's journey. This extends from their first visit to your website to closing the sale. 
Go-to-market (GTM) – The product, marketing, and sales activities concerned with bringing a product to market. Includes product development and customer retention.
Integration – Using one tool as a feature of another. A time tracking app could include a payment integration, for example. 
Lead enrichment tools – Tools that help you verify, correct, or expand information about your leads. 
Lead generation (Lead gen) – Coming up with sales leads.
Lead management – The process of finding leads (lead gen) and turning them into customers (lead nurturing.) This also includes lead enrichment activities to ensure the accuracy of your leads. 
LinkedIn Sales Navigator – A sales intelligence tool that generates leads from Linkedin, a popular business networking platform.
Market drivers management – A method of understanding and influencing the factors that drive purchases. The goal is to drive sales. CRM tools are designed to help with this. 
Pipeline management – The process of optimizing how leads become customers. This is a feature included with most CRM tools. 
SaaS – Software as a Service. Digital tools for business operations. All of the tools we mentioned are forms of SaaS. 
Sales enablement – The process of providing your sales team with the resources and tools they need to close more sales.
Sales intelligence – Tracking the data and metrics related to leads and sales. 
Sales pipeline – The process of attracting prospects and converting them into buyers.