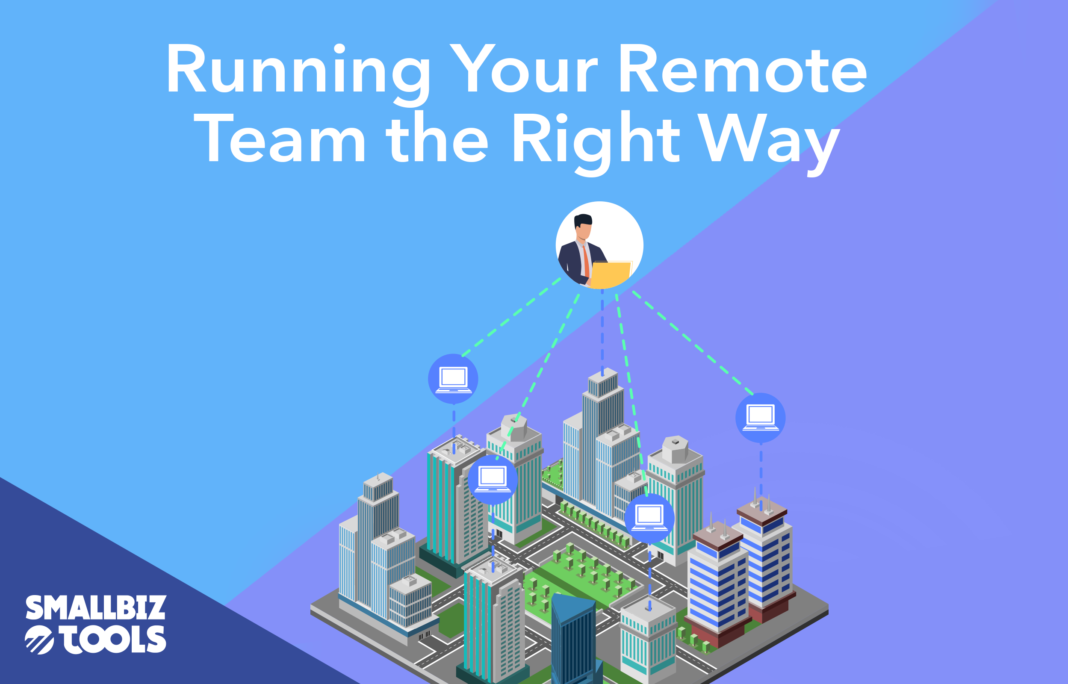 Running a remote team is far easier than most people think. In part, this is due to the numerous apps available to make communication easier. On top of that, the chance to handpick a selected team of professionals from literally anywhere in the world makes this way of doing business a popular one.
In addition, both freelancers and businesses benefit from cooperation. Freelancers get the freedom to choose from a slew of companies hiring internationally, while the businesses witness lower costs due to tax reliefs and similar savings. 
If you run a competitor analysis, you'll see that other companies are ecstatic about remote work. No matter how you look at it, it is a win-win situation. That's exactly why remote work is on the rise and likely to continue for the long-term.
How to Hire a Remote Workforce
Hiring people willing to work remotely is actually a less time-consuming process than traditional selection. Everything is done online, including applications, interviews, document signing, and the actual work itself.
So, where do you hire people? 
The answer to that question depends on the following factors:
Desired skillset

Employment type

Employee's location

Salary range
Broadly speaking, there are two types of remote workers: contractors and freelancers. Freelancers may be looking for project-based jobs, while contractors may be more appropriate for full-time and part-time work. There are many exceptions, of course, and everything depends on the agreed terms.
Finally, location is usually the least of your worries. Digital nomadism is on the rise, with more people seeking the freedom to travel and bring their work with them.
Depending on the skillsets you need, there are a couple of online marketplaces suitable for hiring people. General freelancers tend to be available on UpWork, Hubstaff, Fiverr, Freelancer, and many others.
LinkedIn is also a good starting point, but specialized online marketplaces should be used for each specialization.
Types of Contracts and Payment Options
As mentioned above, types of contracts vary. They may be the same as for office workers (in the case of employees residing in the same country), but more often than not, they tend to cater to people living elsewhere.
The main reasons businesses hire people abroad are to pay lower taxes and lower salaries. Many large companies have relocated their startups to countries like India and China due to these reasons.
With new technologies developing rapidly, the ease of sending and receiving documents and even digital signatures makes the hiring process smoother.
As for payment options, they vary greatly from country to country. Generally speaking, eWallets are available literally everywhere, but they're not necessarily the best option for either party.
PayPal has long ceased to be the most convenient option, with fees and terms and conditions getting less beneficial by the day. Still, there are people using it, especially in third-world countries where other payment options are difficult to come by.
Payoneer is among the most popular choices among freelancers, as it comes with a Mastercard that allows the recipient to make payments and withdraw money anywhere.
There are also Skrill and Stripe, but they're not as widely available as Payoneer. Finally, bank transfers and MoneyGram may be an option when all else fails.
Ultimately, when deciding on the payment type, make certain to check out which countries are supported.
How to Manage an Online Workforce
Depending on the size of your business, you may wish to create teams and select a manager for each. One general rule is to hold occasional company update meetings (commonly: quarterly, bi-annually or annually), so as to keep everyone on the same page with the direction of the business.
Smaller companies may operate differently, as appropriate for everyone.
Fortunately, the tools to help both online employers and employees keep in touch are numerous, with a wide array of free choices. Here are some hand-picked apps that will help you get started.
Instant messengers are going strong, with so many brands available that they're difficult to list. It really depends on personal preferences, as all of them offer the same service (more or less). Slack has been gaining popularity as of late. The tool has a handy tagging system that notifies each participant when they've been mentioned. It allows for private and group threads, it's easy to use, and on top of that, it's free.
When it comes to group meetings, the two most popular choices are GoToMeeting and Zoom. Their popularity doesn't imply they're the best option for everyone, but they're definitely a good starting point.
For task assignments, Asana has been noted for its beneficial qualities. It is an easy-to-use yet elaborate tool that makes each task easy to keep track of, regardless of where you are and how many people are working together on the same task.
According to research, the most popular remote business tools include:
Slack

: communication, project management, and file sharing

Google Drive/Docs

: file storing and sharing and content management

Basecamp

: project management and communication

Skype for Business

: video conferencing, direct messaging, polls and Q&A

Dropbox

: file storing, sharing and synchronization, collaborative workspace and team management

GoTo Meeting

: mass communication

Hootsuite

: social media management (Facebook, Instagram, LinkedIn, Google +, Twitter and YouTube)

ZenDesk

: customer service software, setting up, and managing remote help desks
Communication Matters
The single most important thing when it comes to running a remote workplace is to keep people connected and regularly updated. It's essential to build communication channels from day one so that employees feel safe and informed.
Many businesses arrange meet-ups from time to time, as well as team buildings when there are numerous people from the same country.
Finally, always encourage feedback and update your SEO copy on a regular basis. A business website is the first place both employees and customers will look for reassurance the company is to be trusted (not to mention the importance of good Google ranking).
Email marketing will help your business expand, while social media connectivity will make more people interested in what you offer.
Remember that the employees want some credit, too. Showcase their experience and ask them to actively participate in the overall business growth. A happy team is a team that delivers. Remotely or not, work will be performed better if everyone feels a part of a top-performing team.
These are just a few of the ways you can effectively run your remote team. With more and more employees working abroad, learning how to properly manage your team helps both you and employees.