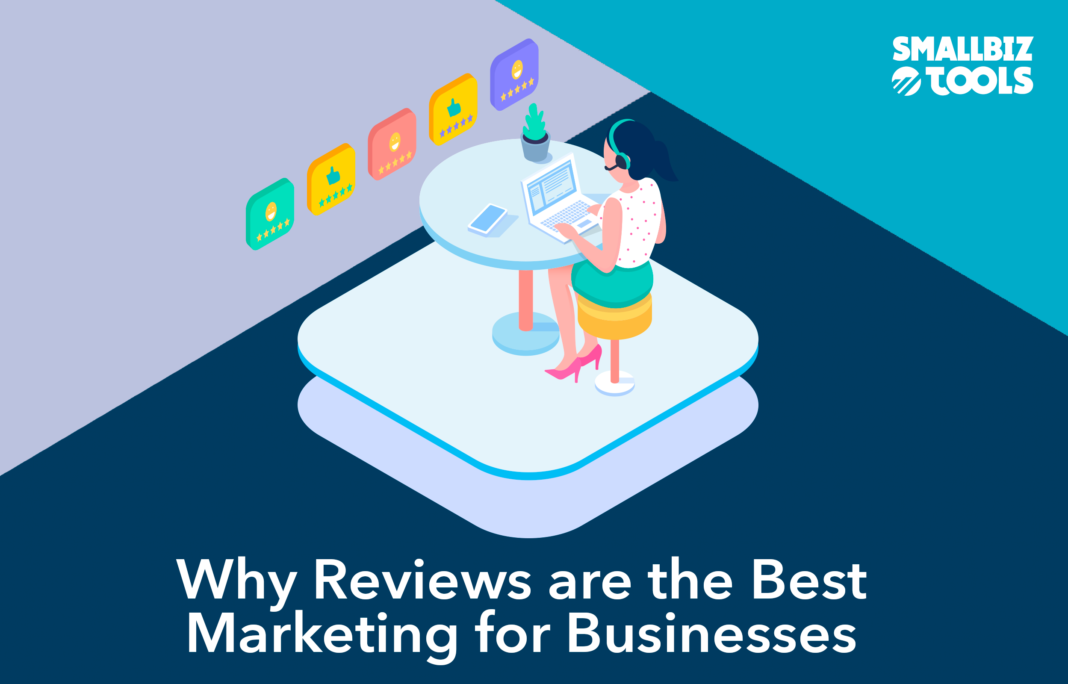 These days, customers are turning away from traditional advertising. Customers are constantly bombarded with advertisements from all directions. Between video ads, billboards, posters, emails, and digital ads, the average consumer sees approximately 4,000 to 10,000 advertisements a day.
This constant exposure has made customers numb. According to Business Insider, 30% of all Internet users use an AdBlocker. It's estimated that 86% of customers skip TV ads. This is a clear sign that more and more customers simply don't want to be bothered by this method of attention-seeking.
While customers turn away from traditional advertising, there's another medium that cuts through the noise and captures their attention: customer reviews. Review platforms are earning customers' attention since they show the authentic experience of other customers.
Traditional advertising is inherently biased because it comes directly from businesses. Online reviews, on the other hand, are customers speaking directly to each other. Consumers know that they can turn to reviews to get a more objective picture of which businesses can serve their needs.
Customer reviews are the modern day word-of-mouth, except with a much larger reach. Previously, only those lucky enough to have a friend try your business would get an authentic recommendation. Now, even tourists can pull out their phones and see the best-reviewed businesses in the area.
By properly managing how reviews appear on platforms, businesses can get more customers. There are several ways that businesses can take to look more trustworthy to customers. Let's dive into some easy steps you can take to start managing your online reviews. In no time, these steps will help you get more customers and drive revenue growth.
Three Ways to Get More Customers
Send Review Requests
The more reviews you have, the better. A business with three hundred recent reviews looks more trustworthy than a business with three reviews from several years ago.
But review quantity doesn't just make your business look better to customers. More reviews make your business look better to search engines as well. Remember, Google aims to give users the best search results. So, when a customer searches for businesses near them, Google tries to give them the best results. To do this, Google uses the most accurate and trustworthy measurement of consumer sentiment available: customer reviews.
According to Moz, reviews are the third biggest factor in determining local search ranking. Two of the factors taken into account are review quantity and review recency. The more reviews you have and the more recent they are, the better chance you have of showing up high on relevant search results.
Luckily, there's an easy way that you can get more new customer reviews: simply asking. By sending review request emails and texts that link directly to your Google My Business profile, you make it easy for customers to leave a review.
Don't get too excited and start firing off review requests randomly, though. It's important to keep timing in mind. Customers are most likely to leave a review when the request is sent on the same day as a sale. The more their memory of your service fades, the less likely it is that they'll leave a review.
On the other hand, maybe you're a little hesitant about sending requests. You might be worried about getting negative reviews. Though that's a valid fear, there's nothing to worry about. A study by Spiegel Research Center shows that customers trust businesses with an overall star rating of 4.0-4.7 over businesses with an overall star rating of 5.0.
Stay on Top of Review Responses
Eventually, your business is going to get negative reviews. After all, it's impossible to make everyone happy. What sets the best businesses apart is how they respond to criticism. When handled correctly, negative reviews can actually help obtain more customers.
When potential consumers look at your business on review sites, they aren't just looking at the reviews. They're also looking at your responses. If you're replying quickly and promptly to reviews, you show that your business is dedicated to fantastic customer service.
Additionally, a quick review response can turn an angry customer into a happy one. By simply being polite and offering to fix a problem, you can completely change perception. According to BazaarVoice, 7 in 10 customers said that a brand's response to an online review changes their perception of the brand.
On the other hand, not responding to customer reviews is risky. If a customer has a problem that isn't resolved immediately, it will get significantly harder to change their opinion later on.
Share Reviews on Your Website and Social Media Pages
Customer reviews don't just have to stay on review sites. After all, a glowing 5-star review can help convince more people to give your business a chance. According to Spiegel Research Center, displaying reviews can increase conversion rates by a whopping 270%.
By sharing your reviews on your social media and website, you can showcase authentic customer voices. Remember, consumers trust reviews. A genuine opinion stands out when compared to a typical online ad and can help bring you more business.  
---
Though there are hundreds of review sites on the Internet, not every platform is created equal. Right now, Google is king. When customers search for your business, one of the first things that they'll see is your Google My Business profile. BirdEye provides a useful guide on how to get more Google reviews.