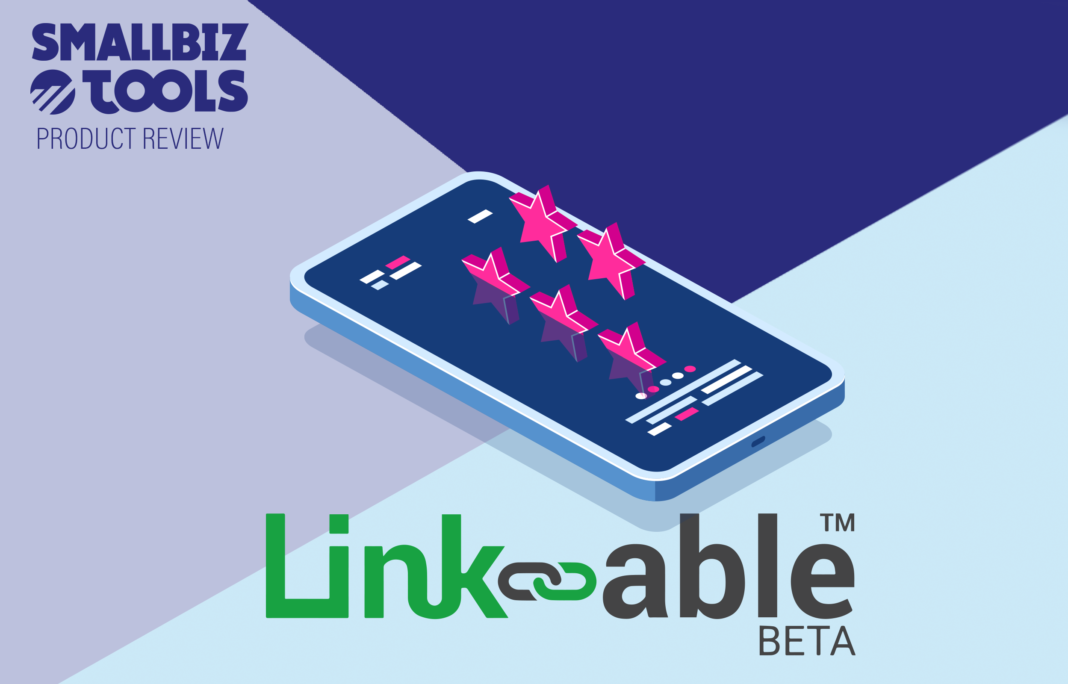 Content marketers have a hard enough time finding the right backlink opportunities. We all know how important it is to build your backlink profile, but where's the best place to start? A hub for content marketers to connect with writers may be just the thing you're looking for. 
What is Link-able?
Founded by Jay Douglas in 2018, Link-able is a unique content marketing platform that connects content marketers with reputable bloggers and journalists. The idea is that content marketers can publish the pages they want to build backlinks for on the Link-able platform. These pages then earn exposure and gain opportunities for traffic. Link-able also helps content marketers acquire relevant, high-quality backlinks while providing writers with great content they can link to. 
What Does Link-able Do For Content Marketers? 
The aspect of gaining high-quality backlinks is incentive enough. However, there are several additional features that are equally beneficial. 
For example, content marketers can post specific link-building jobs/projects on the platform. They can request links from specific domains or outline how they'd like to get referenced. Overall, it saves content marketers hours of outreach and trying to build backlinks themselves.   
Set Up for Marketers
Content marketers first need to apply to join the Link-able community. It's pretty easy to join, however, Link-able is very strict and not all content marketers make the cut. In fact, most are rejected. The reason for this is because Link-able only accepts those who have a website or blog with high-quality content. Each account is thoroughly vetted by staff members who manually review the site's content. To get accepted, good quality content is a must – but the website's overall appearance, type of business, online reputation, and other factors play into account. Furthermore, content marketers need to verify ownership or permission on behalf of the website owner. So, they can't just submit any website in the hopes of being approved.   
Once someone is accepted and has verified their website, it's pretty straight forward to use. They get started by posting their first project. In Link-able, you need to post a project that represents each page you want to build links to. The project is essentially a published posting for all writers on the platform to see.  Link-able then connects the project with authors looking to link to similar content. For example, let's a marketer publishes a piece on how to build a website. Link-able shows this project to authors in search of linking this kind of guide in their work.
However, there's no guarantee that writers will want to link to a particular page. They could easily choose to link to a better page on the platform. But for whichever page they do want, they'll submit an application. Within the application, marketers can read the author's proposal, the article they're writing, and how they want to link to them.
What Does Link-able Do For Writers? 
For content writers, Link-able is a great platform they can utilize to find potential link building jobs and quality content to include in their writing. Authors simply search the platform and review projects posted by content marketers. Link-able makes it easy to submit applications to marketers. Authors also get paid well if their application is accepted.  
Set Up for Writers
Just like with marketers, the writers need to apply to join Link-able. Link-able is just as strict with authors and thoroughly reviews each application. Exceptional writing skills and fluent English is a must. Though, it's not in the terms of service that authors be located in the United States. 
Link-able requires authors to only write about topics they have experience with and specialize in. It's also important to note that Link-able has strict link building rules. All authors must adhere to white hat link building tactics.  
Pricing
Link-able is currently free for all parties to join and use, with no monthly fees. The only thing content marketers need to pay for is a hired author. These fees come from outreach or if a writer guest posts on their behalf. 
Pros and Cons
Pros
Easy to use for content marketers and helps them save time in acquiring relevant and diverse backlinks

Saves content markers from the work of outreaching and guest blogging 

Helps content marketers get discovered and acquire white hat links from established bloggers and journalists

Good for content marketers with quality websites and content

Tough on spam and won't accept thin content

Helps talented authors earn more for their writing

Works with both users to produce better quality content
Cons
Can be used for content marketers with a low budget, but authors typically charge premium prices

Is long-term and you can't expect to get backlinks overnight
Conclusion
Link-able is a great tool for content marketers to use if they can get accepted. It's effective and efficient at helping score backlinks. However, it's not an instant traffic growth tool. In the long run, Content Marketers will build a very strong backlink profile that will gradually grow their traffic. 
For authors, Link-able is also a great platform to join for link building jobs and quality content. 
Link-able takes spam seriously and pushes both its users to publish only high-quality content. All in all, it's a very unique platform and a powerful tool for both users.