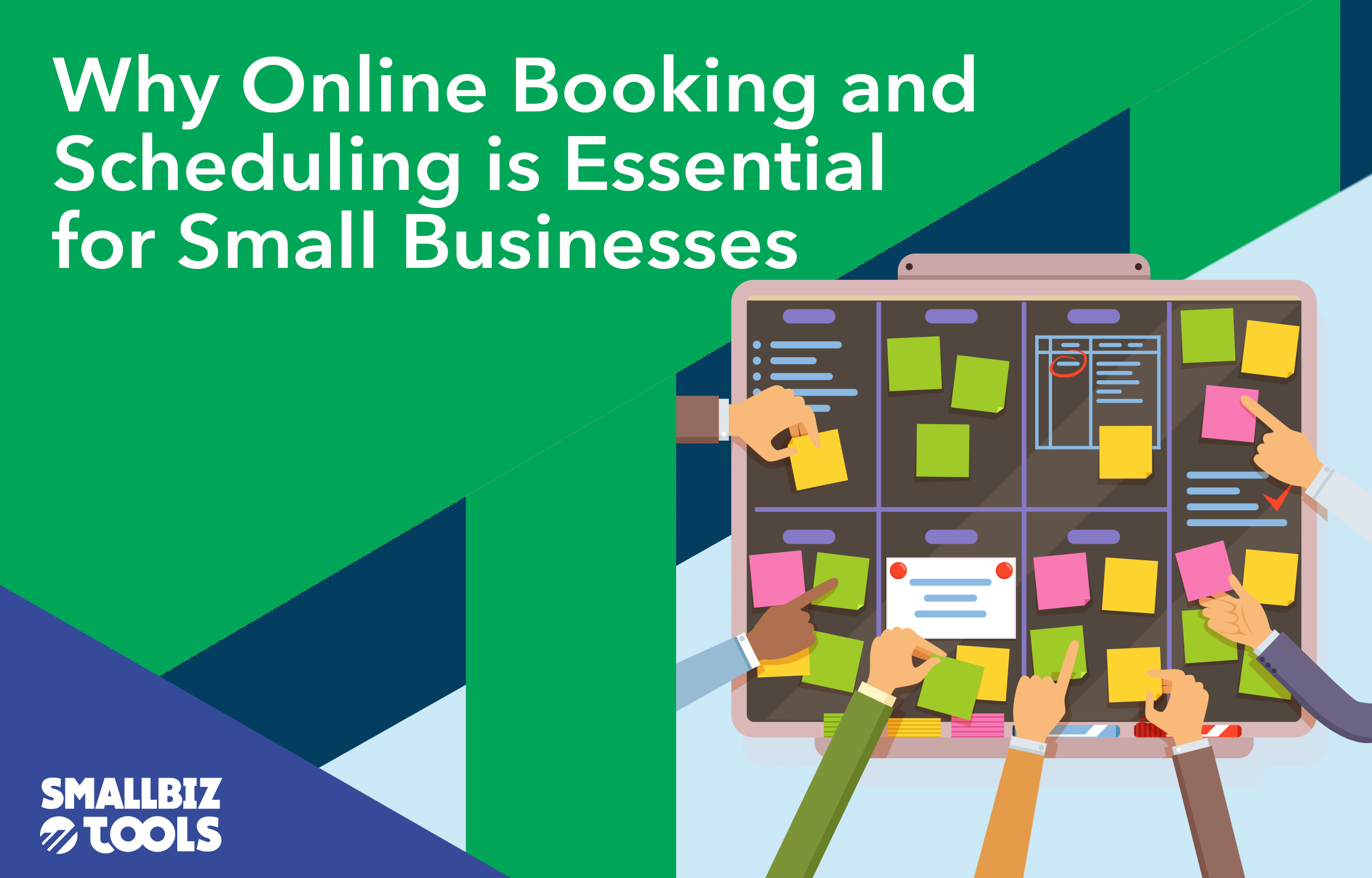 It should come as no surprise that when businesses ignore the potential of online sales, they miss out. We hear all the time about customers continually buying online. Over the last ten years in the UK, the percentage of retail internet sales has grown from approximately 5% to 15%… and the numbers are only growing.
But it's not just online sales that matter. Research by the Independent SaaS and SMB industry revealed that 70% of customers would prefer to book appointments online if it were available. It makes sense when you think about it. It's frustrating for customers to wait for someone to return their call when they could just pencil themselves into your schedule.
With that in mind, more and more people are turning to the internet. The Office for National Statistics stated that in 2018, 99% of 16-44-year-olds used the internet. For those 75 and over, 44% were recent adopters.
So, how does a small business owner or entrepreneur attract new customers and respond efficiently to enquiries? A simple solution is right in front of you: turn to online resources.
Running aspects of your business online has enormous benefits. A website isn't enough; it can't answer pesky after-hours calls from customers. But if you miss that call, consumers might go elsewhere. In fact, research shows that 31% of potential customers are likelier to choose a new service provider if they offer online booking options.
However, the right software won't just drum up new business. Proper tools ultimately result in higher profit, saves you headaches, and gives you more time to successfully run your business.
Finding the Best Software for Your Needs
There's a plethora of software out there, so it is important to understand what best suits your company.  
Research your options and select key features that are relevant to your business. A great way to search is through software review sites or directories. Resources like Getapp or Capterra have 'sort by' parameters, which allow you to add filter options and compare products directly.   
Another surefire way to get what you need is through customer reviews. Tap into the software that consistently gets 4.5 or 5-star ratings.
The only thing you'll need to look out for is potential fake reviews, which are easy enough to spot. Keep an eye out for things like:
identical style

similar format or content

first names only

reviews without a recognizable review history
But even if you stumble upon great software, the budget is often a factor with small businesses and entrepreneurs. Monthly costs will largely vary, so you should also focus on a software's value for money, which is a category you can often find on review sites.
Ask the Right Questions of Your Software
You won't find the best software for your business without asking the right questions. Some things to consider right off the bat are:
Is it easy to use?

Do you like the interface?  

How fast is it?

Can you set payment deadlines so non-confirmed bookings are automatically made available again, hassle-free?

If you're a small business without a website yet, can you still use it? Can it provide you with a platform or mini-website for your bookings?  
These features only scrape the surface. Does the software have automated appointment reminders, scheduling and rescheduling abilities? Remember that automated scheduling puts an end to embarrassing double bookings. You'll also give your customers the option of managing their own appointment changes.
Something else to ask yourself is can you avoid having to install special hardware? Plenty of cloud-based systems remove the need for hardware installation and securely hold your data.
Additionally, people work with their mobile devices more than ever, so check if the software works across all platforms. It should be easily accessed on computers, tablets, phones, and through different browsers. It's also worthwhile to ensure customers can access the software from anywhere in the world.
As your company expands, your software should also be able to handle the influx of new business. Ensure your software can keep up with your growing customer database. With more and more customers booking appointments, get software that easily tracks all your clients. Software that presents booking histories and allows you to add notes in a customer's file will reduce your paper trail.
Does the software offer marketing features? As a new business, it's important to stand out from the crowd. It may behoove your growing business to grab software that promotes bookings directly to social media and keeps you up to date.
These are all vital, time-saving features. But, only you can answer the many questions that'll help you find the right software. Make sure you can test-drive your software through a free trial and that you can get quick help from a responsive customer service team.
Conclusion
Booking and scheduling software will allow your business to function efficiently all day. It saves you time, costs and reduces your paper trail. You'll also increase your customer up-take, maintain customer retention and reduce no-shows.
Keep in mind that available online tools constantly change and evolve. Be aware of what your business needs and go from there.