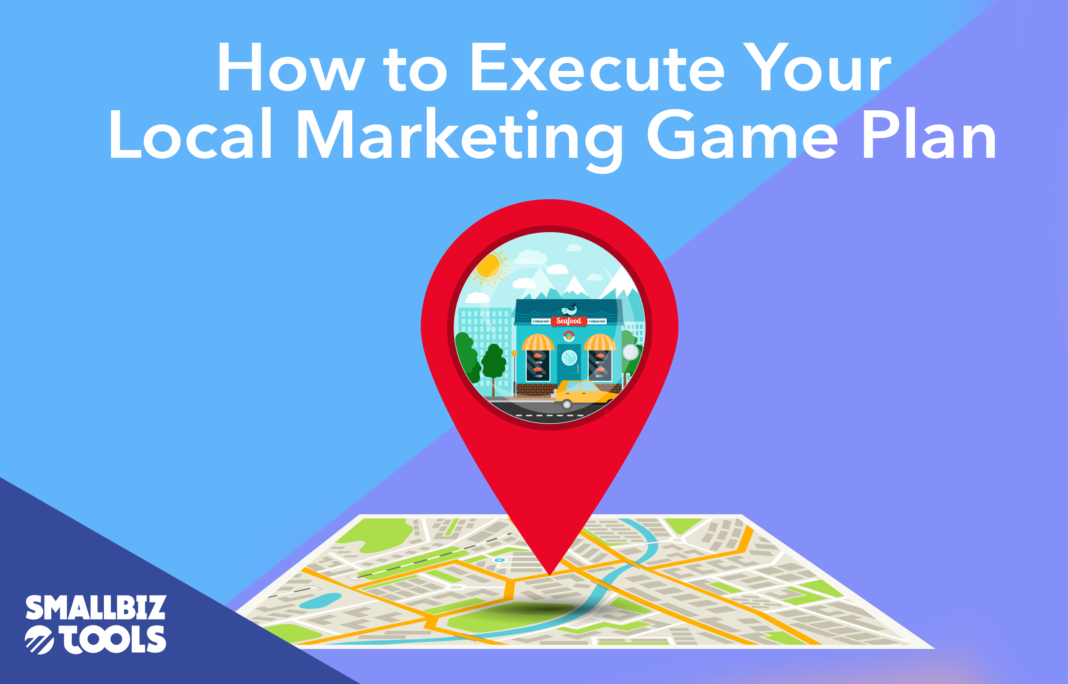 No coach goes into a game without a game plan. Like coaches, brand managers must prepare their "team" of local marketers by understanding both the goals of the head office and the local outlets. Only then, can brand managers implement a plan that will lead to success. 
Deliver the Brand's Promise 
The ultimate goal is to deliver on your brand's promise to your customers – no matter the location. Your brand makes certain promises at the national level. When your customers see an advertisement, like a national TV commercial, it may leave them feeling inspired or empowered. They've been introduced to your national brand promise, and they expect that promise to be kept in every experience they have with you. At the local level, your franchisees or outlets are tasked with executing in a way that fulfills said promise. They've got to deliver the look, feel, and taste that your customers expect.
Drive Local Sales
Local marketers leverage the national brand promise to drive sales on the local level. They localize campaigns, align their messaging to the community, and build upon the brand equity derived from the national identity of the brand. 
The local customer experience (CX) is crucial. It means that franchised restaurants, for example, need to have menu items and instore signage that look similar, no matter whether they're on 95th Street, 6th Street, or Calle Ocho. Customers expect the same kind of experience at all three places and if they're disappointed, you can bet they won't buy. 
That said, your game plan also needs to include both the objectives of the brand and the objectives of your local marketers. This part is really tough. Your brand manager's goals and your local marketers' goals might come into conflict, or might not be the same. You've got to get everyone on your team pulling in the same direction. 
As the coach, you may need some quick guidance on how to get everyone working toward the same objectives. 
Don't Dictate Anything 
The most effective brand managers don't dictate strategy at all to their locals. Instead, they present cohesive templates and appealing campaigns that local marketers want to use. Local marketers are naturally following the brand's strategy when they put these resources to work for their location. The best local marketing strategy creates a path of least resistance for local marketers. It also enables them to create on-brand marketing assets in the media types they want to use. 
If a local outlet is trying to promote a January sale via direct mail, they should have easy-to-use assets at their fingertips. They shouldn't have to go through the head office for a one-off design. A national brand strategy that's too complex to implement will face resistance. A strategy that's rigid, or doesn't match up to your locals' knowledge or skill set, will also face resistance. Remember, your locals are in business to turn a profit. If your assets and campaigns help them achieve this goal, they'll be more than happy to go with the flow.
Think Long-Term, Not Day-to-Day
The key here is big-picture management. The brand manager shouldn't try to control every aspect of every marketer's programs and campaigns at every location. Instead, the brand manager should try to shape the strategic plans of all the local marketing affiliates. They should seek to put processes and systems in place to help achieve this oversight without having to micromanage. Looking at the big picture and responding with what your locals need is valuable. 
You can proactively help your people become more successful at meeting their goals and your goals, too. Providing responsive templates, or stunning assets, you help your locals meet both of your marketing goals; fulfilling the brand's promise to customers and driving sales.
Prioritize Resources to Deliver the Most Impact at Scale 
When brand managers see their locals struggling, it's not generally possible to provide one-on-one help. You don't have the resources to provide franchisees or dealers who failing to get campaigns out the door with an expert marketer from the team. The key here is to prioritize your resources to deliver the most impact at scale. Invest in more opportunities for on-demand options that your local marketers can use in real-time.
Every brand manager should direct resources into training initiatives and programs. These could involve weekly marketing workshops via conference calls, where locals receive training and ask questions. Invest in knowledge resources, like execution guides, that locals can read on their own time. By providing a variety of on-demand tools for your marketers to learn and grow with, you make it easier for them to hone their skills, execute effectively on the brand promise, and drive local sales.
As Noah Elkin once said, "You don't own the customer; the customer owns you. That means you need to own the internal processes that will foster a customer-centric organization and help your extended network of partners and clients achieve both consistency and success."
---
Learn more about local marketing with CampaignDrive's ultimate handbook.