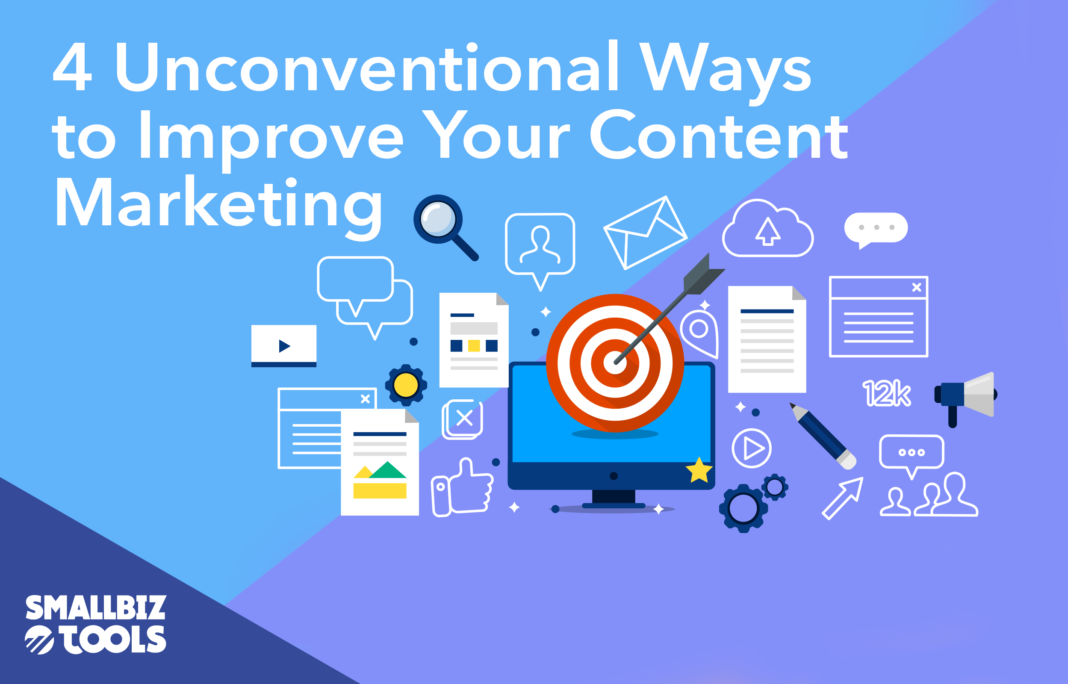 Many brands understand the importance of content marketing. They're aware of how it increases site visibility and nurtures relationships with their target audience. Plus, they establish themselves as thought leaders. 
Content marketing can be a difficult task to take on, however, especially because of the time involved. You need to frequently generate great ideas, create high-quality content your audience wants to read and find ways to get it in front of your target audience. A great deal of strategy is involved before its execution even begins.
Finding ways to improve your content's performance and streamline the process can be a game-changer for busy business owners doing it themselves. This is something I'm all too familiar with myself. So, I was relieved to find these four unconventional ways to boost performance while saving time. 
1. Use Transcription to Bolster Content 
When most businesses use transcription, they're not necessarily using it for content creation or improvement, though it's something that more should consider.
We've seen multiple examples of how transcription can help you improve some of the content that you already have. It can also repurpose video or audio content into a new format to connect with more of your target audience. These include:
Using transcripts of a video's audio to create search-friendly SRT files, creating captions that'll increase view retention rates.

Providing transcripts alongside any audio or video content for increased accessibility, including for those who may have hearing impairments. 

Taking a transcript of a video and repurposing it into a full-length blog post, or taking a coaching call and converting it into a webinar or course. 
Repurposing great content gives it more life and allows you to maximize its potential impact and reach. Transcription can help you do this fast, without having to listen to an hour-long podcast or call multiple times over to ensure you're not missing anything important. 
2. Focus on Question-Based Keywords
When creating content, it's often a good idea to structure some posts around keywords to capitalize on search potential. Using question-based keywords is a strategy that many overlook, to their detriment.
Question-based keywords are often excellent long-tail keywords and are a solid choice to base a blog post around. They'll likely have slightly less competition than other short-tail keywords, giving you a competitive edge. Plus, because they're presented as questions, you'll understand exactly what your audience is searching for and deliver relevant content. 
Some keyword research tools allow you to filter out keywords in the form of a question, including SEMrush. That's a good place to start. 
3. Look for Gaps in the Competition 
Competitor research is a common step in content development, and for good reason. You need to know what your competition is producing so that you can look for weak spots. Their weak spots allow you to capitalize or create great ideas you can adapt for yourself.
If your competition, for example, writes about the best uses for a KitchenAid mixer, you might notice that it's lacking some information that users might want to see, like how to clean it or the best accessories to add on for optimal functionality. You can then create content adding in those sections, filling in gaps they missed and offering a better resource. 
Look for ways that you can stand out. See how you can top your competition, even if you're covering similar topics. 
4. Use Tools to Find Quality Sources 
Linking to other great, high-quality sources will only strengthen yours. It adds value to your post by giving readers access to all the information they could possibly need. It also indicates to both readers and Google that you know what you're doing. 
Finding links to quality sources can be more challenging, but the right tools can help. BuzzSumo is the best one out there right now. It allows you to search for content based on a keyword or a select industry and filter it out by characteristics like word count, date of publication, and content type. This makes it much easier to find quality sources to link to, speeding up the creation process.
Conclusion 
Content marketing requires creativity, though it won't be successful without the right strategies in place. It's crucial to have the right tricks and tools to help you speed up the process and improve content quality. These four unconventional ways to improve your content should be part of your strategy.