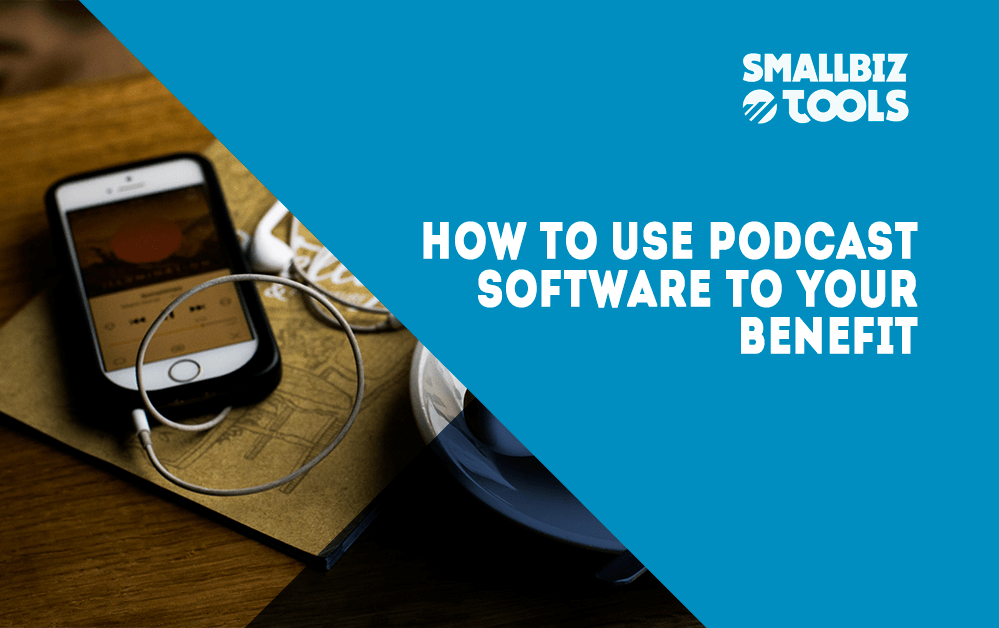 HOW TO USE PODCAST SOFTWARE
How To Use Podcast Software To Your Benefit
Multimedia content is a great addition to any marketing plan.
For many people, video is the way to go. However, there are some roadblocks here, like the expense involved in video editing as well as finding someone in your company willing to be featured in video content, if you are doing interviews or something similar.
However, if those roadblocks are insurmountable, podcasts may be the solution you are looking for. In the same vein that there is software to help connect you to influencers to build your brand, learning how to create, host, and edit your own podcasts can put you in the driver's seat for growing your footprint. Here are some other key benefits as well as how you can get started.
Why You Want To Learn How To Use Podcast Software
The main reason to learn how to use podcast software is because outsourcing any type of editing can be very expensive. Podcasts in business can do wonders to establish authority and thought leadership for your company, but these types of things take consistent quality and time to really kick in. Paying an editor to do that work may be too much of a financial strain with little benefit early on, which is why you want to learn at least some sort of basics regarding podcast software.
For the sake of brevity, we're going to assume for the next section that you've already done some of the fundamentals of creating a successful podcast. These include:
Choosing a good theme that will resonate with your audience, like any content marketing.
Buying basic audio equipment like microphones, headphones, and recorders.
Finding some guests to bring on that are appealing to your target audience, and preparing some material that you will talk to them about.
Getting Started On How To Use Podcast Software
There are two main tiers of podcasting software you need to focus on at this point: recording software (assuming you aren't using a physical recorder) and post-production software. The former is a lot easier to work around than it used to be, as there are many different desktop and mobile-based services, some of which are very-budget-friendly. The latter can be a bit harder to work with. While you may want to succeed, not every podcast host or guest is a natural public speaker, and editing can cut out the pauses, false starts, and other hiccups that take place over an interview.
Some good advice for using this software, aside from following every tutorial that you can find, is making sure that you take the time to craft a good editing environment. Things can sound different in headphones than on computer speakers, and you want to listen to what the final product will sound like in both environments. Other types of software you may need include graphic design software to create effective cover art, or even music software if you want to make an intro.
If you're looking for some inspiration in the small business niche, or just want to see other examples of a finished product in action, check our recent list of podcasts that some of the top influencers in the field host.