How Small Businesses Can Embrace AI
Artificial intelligence (AI) is no longer something reserved for science fiction. The technology is here to stay, and you'd be surprised about the applications for AI for small business.
Machine learning and AI have come a long way in the last few years and while we might still be a long way from a robot who can talk and interact in a very human way, there's a lot AI can do in its more simple forms. Chatbots are one of the most obvious examples of AI for small business.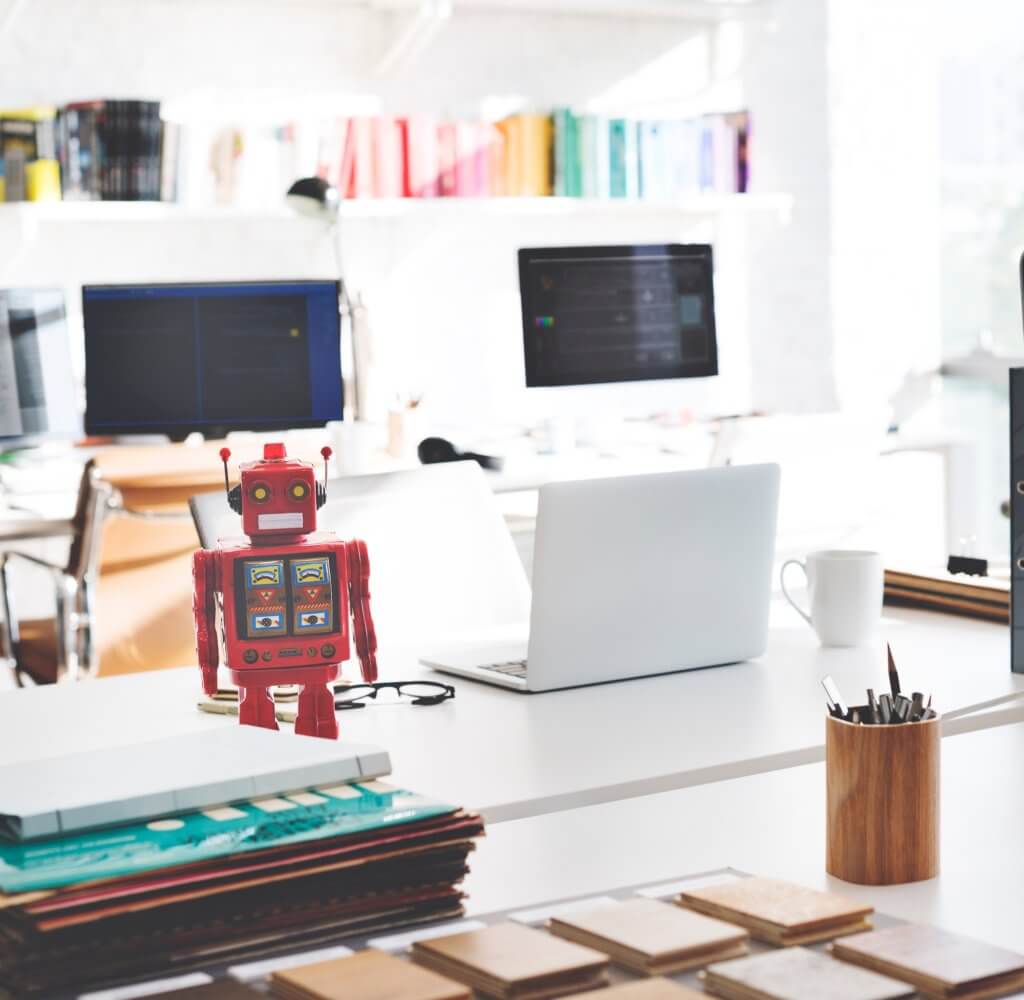 Simple Customer Service Via AI For Small Business
Most chatbots use preprogrammed responses to reply to a wide range of inputs from a customer and can provide information as well as customer service.
One such company using this technology is classic car sharing platform BookAclassic. The customer service assistant, lovingly named Oswald, is ready to chat to customers from the homepage in their native language.
Having a virtual assistant answering initial questions from customers frees up BookAclassic's team to get on with other tasks. Oswald handles 56% of all customer queries and if it can't help, the customer is passed over to a human helper.
Automate Bookings With AI For Small Business
Oswald also cleverly handles the complex booking system on BookAclassic that allows people to book classic cars for road trips, weddings, events, and commercial work.
CEO of BookAclassic, Claus Stig Christensen, says: "Modern customers are used to instant overview, availability, prices, and secure booking and this is what Oswald gives our users.
"When a booking is been typed in by our users, Oswald starts communicating across borders and languages with thousands of classic car hire companies and car enthusiasts in their local language and currency."
Oswald is specifically built with a unique algorithm that works with classic vehicles, so it takes each car's ability in to consideration when booking. It understands that at 1920's car is slower than something more modern and will take longer to reach its destination.
BookAclassic isn't the only automotive company embracing AI, in fact that are a number of companies that have this technology at their core.
Using AI For Small Business For Data Capture, Processing, and Insight
Cazana is the UK's most popular car checking service and AI is an integral part of this, helping the company collect data in real-time to grow its enormous global database.
However, not only does AI help Cazana quickly add to its real-time vehicle history database with relatively little human input, it also allows the company to extract insights to help empower consumers in their buying decisions. Just by typing in a number plate, a user gets a valuation as well as a historic record of the vehicle's maintenance history, sales, owner change information and more.
Cazana's machine-learning algorithms and predictive analytics also means it can run through its whole database and extract trends and insights which are used by manufacturers, finance companies, dealerships, and insurers globally.
Tom Wood, CEO of Cazana says: "AI allows us to rapidly process the vehicle history of every car on the road which helps the trade buy and price vehicles more effectively, and lets customers track an individual car's value with a timeline of events from manufacture to present day. This is great in terms of productivity tools.
"AI and machine learning technology has allowed us to compete and beat long-standing incumbents by taking a fresh approach to the tech stack and mathematics behind vehicle valuations."
How Small Businesses Can Use AI
AI is a powerful tool in processing data, as well as serving customers. Any business who is considering outsourcing some of this work could save both time and money in the long run by investing in the right technology.
For small businesses that don't have to money to invest in building their own AI technologies, there are a number of off-the-shelf solutions.
Facebook is probably the easiest option for businesses looking to embrace this technology as it has all the tools needed to create your own Messenger bot that can help automate some of your customer service tasks by answering simple questions. Combine this with virtual office technology, and it's a lot easier to organize your daily operations.
Automation is perhaps one of the most useful applications for any small business. It can supplement your staff's work, freeing them up to perform more complex tasks or answer more detailed questions from customers.
With so many AI platforms and software out there, businesses are spoilt for choice when it comes to using this technology to solve a problem or increase efficiency. In order to find the right fit for your business, consider what you want the technology to solve and do your research based on those specific goals.