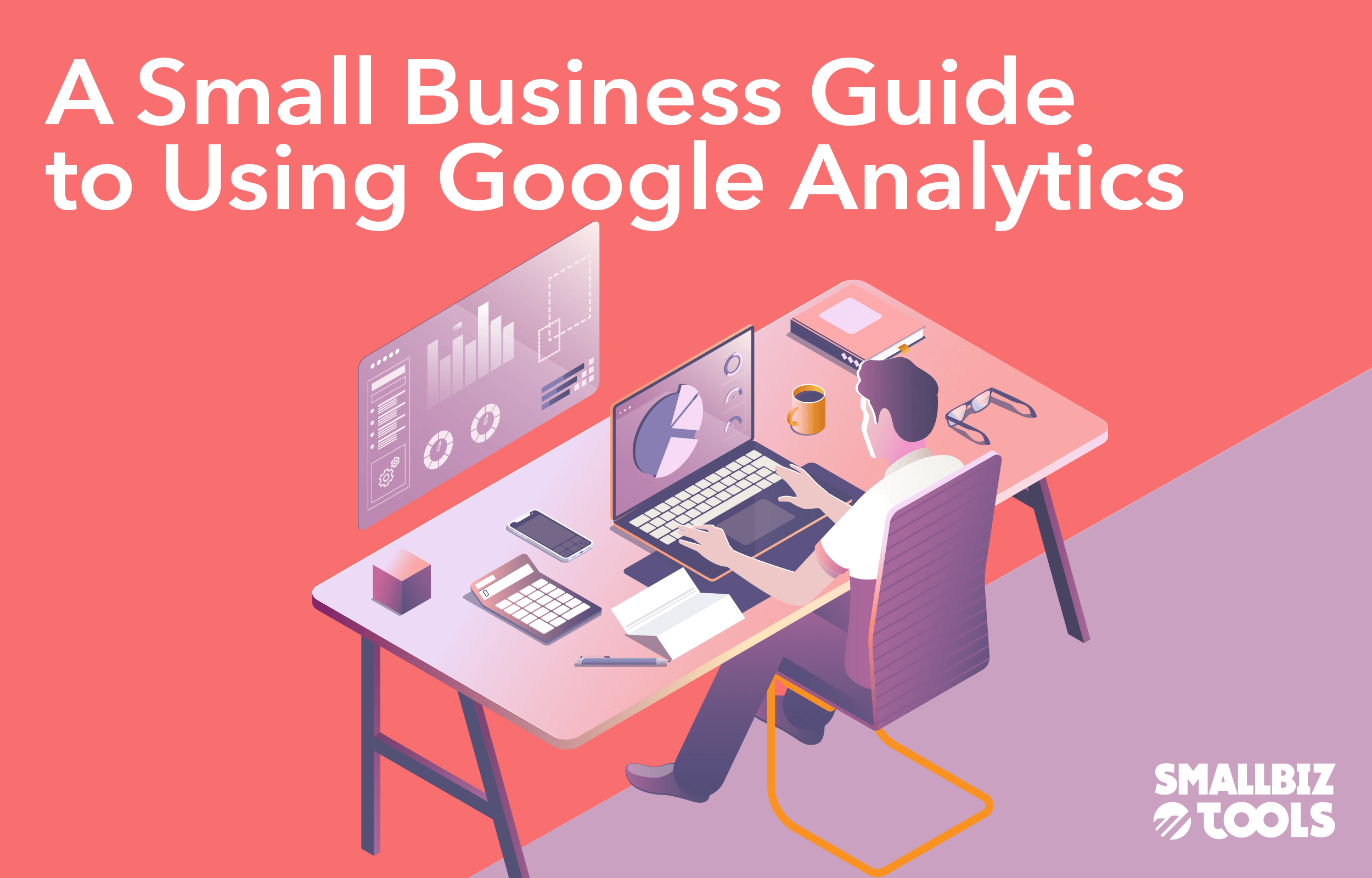 Let's face it. If you're an entrepreneur, you probably wear a lot of hats. And, if you're not tech-savvy, the idea of website analytics or anything technical may sound intimidating. But, the following step-by-step guide was created by SunCity Advising, a digital marketing firm well-versed in marketing analytics. The guide covers how to set up a Google Analytics account for your small business and includes some of the most basic functionality that you'll want to take advantage of to start gaining valuable insights on your business's website performance.

Why Use Google Analytics?

The platform is designed to show a website owner how much traffic is being driven to the site and what behaviors are present. This means that when set up properly, you'll gain access to the number of visitors, which pages they go to, how long they stay on a page, how many pages they view per visit, and what actions they take.
Many websites look great upon the first visit. But even if you paid a designer to build a great-looking site, that's only the beginning. The invisible user behaviors can only become visible once you implement Google Analytics. Once you start collecting data, you can make changes outside your own design preferences. This next step is called User Experience (UX) and it's critical to understanding what content and format your users prefer to see. If you review this data and make changes based on the insight you've gained, your conversion rate should considerably rise in a small amount of time.

Getting Started

Setting up Google Analytics really isn't hard. Follow these steps and you'll be ready to start gathering valuable website data!

1. Go to analytics.google.com and create an account by signing in with your Gmail info.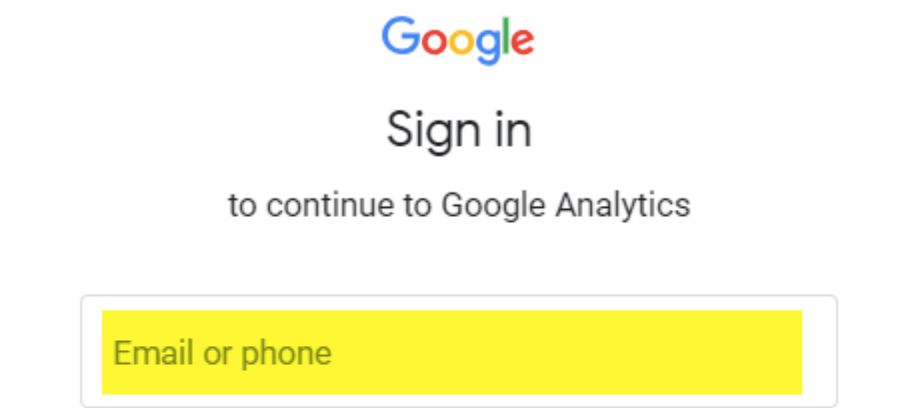 2. Create an account (with your website or company name), a property (you can use "MAIN" as the property name in case you add more properties later), and a view (you can keep "All Website Data" for now).

3. The standard recommended settings in the drop-down menus shown above are a good starting point, so don't worry about making custom selections yet. But, you'll want to add any other users who will need to access this data (under User Management).
4. Then, you'll want to set up some goals to track the actions that matter on your website (under the Goal tab). Press the red button to add goals like "Form Fills", "Phone Calls", or "Purchases" – depending on the purpose of your website. We strongly recommend that you keep the "Smart Goal" turned off, though, unless you won't be setting up any of your own goals.

5. Once your goals have been set up, you can start to view how frequently they occur and on which pages. This is highly valuable data to determine which pages are performing best. You can then feature those pages or alter other pages to mimic that performance.
6. The last thing you need to do on this admin section is to find your Tracking ID (under Tracking Info). You need to pull this code and paste into your website's <HEAD> section to gather the data. If that sounds like a foreign language to you, there are other solutions. If you use WordPress or another simple content management system, those developers have made it easy to incorporate this into your site. Just perform a Google search for how to implement your Google Analytics tracking ID into your website (there are many plugins you can use for WordPress). If they ask for the ID, don't worry about pasting the whole code, you just need the ID number (ex.: UA-11111111-1).
Reviewing Data

Now that you're collecting data from your website, you can start to look at the metrics that matter to your business. Here are a few of the views that will provide the most value to you as you get familiar with Google Analytics:
The Home tab will take you to a dashboard that outlines all the basic metrics. These include visual charts of the number of users and sessions, active users, traffic by channel, users by time of day, sessions by country, user trends, popular pages, goals, sessions by device type, repeat users, and more.
On the Audience tab, you'll want to become familiar with the Overview section as it will give you a good idea of basic user metrics. You can see your progress in gaining new visitors over any specified date range. You can also compare date ranges, which is highly valuable if you need to make any significant changes to compare post-change information to previous user data. If your traffic is low, focus on creating valuable headlines and meta descriptions that will entice users to click on your site.
The overview section of the Acquisition tab is a great way to determine how users find your website. Below are the definitions of these channels:
Organic: people who searched in Google and clicked to your website
Paid: people who clicked on an ad (this only applies if you're using Google Ads)
Direct: people who typed your website link directly into their browser
Referral: people who clicked a link on another website that led to yours
Display: people who were on a website and clicked your image-based ad (Google Ads)
Social: people who clicked a link on one of your social media sites
On the Behavior tab, the Overview section provides page-specific data so that you can isolate which pages are seen when a user goes to your website. You can filter to see Exit % as well if you are interested in seeing which pages users leave your website from most frequently. Reviewing that page may point out some design flaws or expose that viewers were expecting to see something different. Remember, you only have a couple of clicks before most users will leave your site. So, every page matters!
The Conversion tab will show you the success of driving your users to take the action you want. If these numbers are low, focus on the call-to-action (CTA) associated with the action you want them to take and make sure you're making it as easy as possible for them to call, email, or buy.
Best Practices

Now that you have Google Analytics set up and you're familiar with how to view the data you care about, it's important not to forget about it. It's strongly recommended that you review the data at least once per week. And, if you get the Google Analytics app for your phone, you may end up checking it several times a day.
Regular review of Google Analytics data should be a responsibility of someone on your team. Otherwise, it will likely become an afterthought within a couple of weeks. As that person gets more familiar with the platform, they can set up automated reports and dissect the information in more detail by using the options below the Overview tab of each section.
Lastly, if you notice large spikes in things like traffic, bounce rate, or traffic channel percentages, it's critical that you determine why those events occurred. If they're good changes, use that as a roadmap of how to improve the site. If the changes are negative, focus on how you can improve your pages. It's really that simple!

————