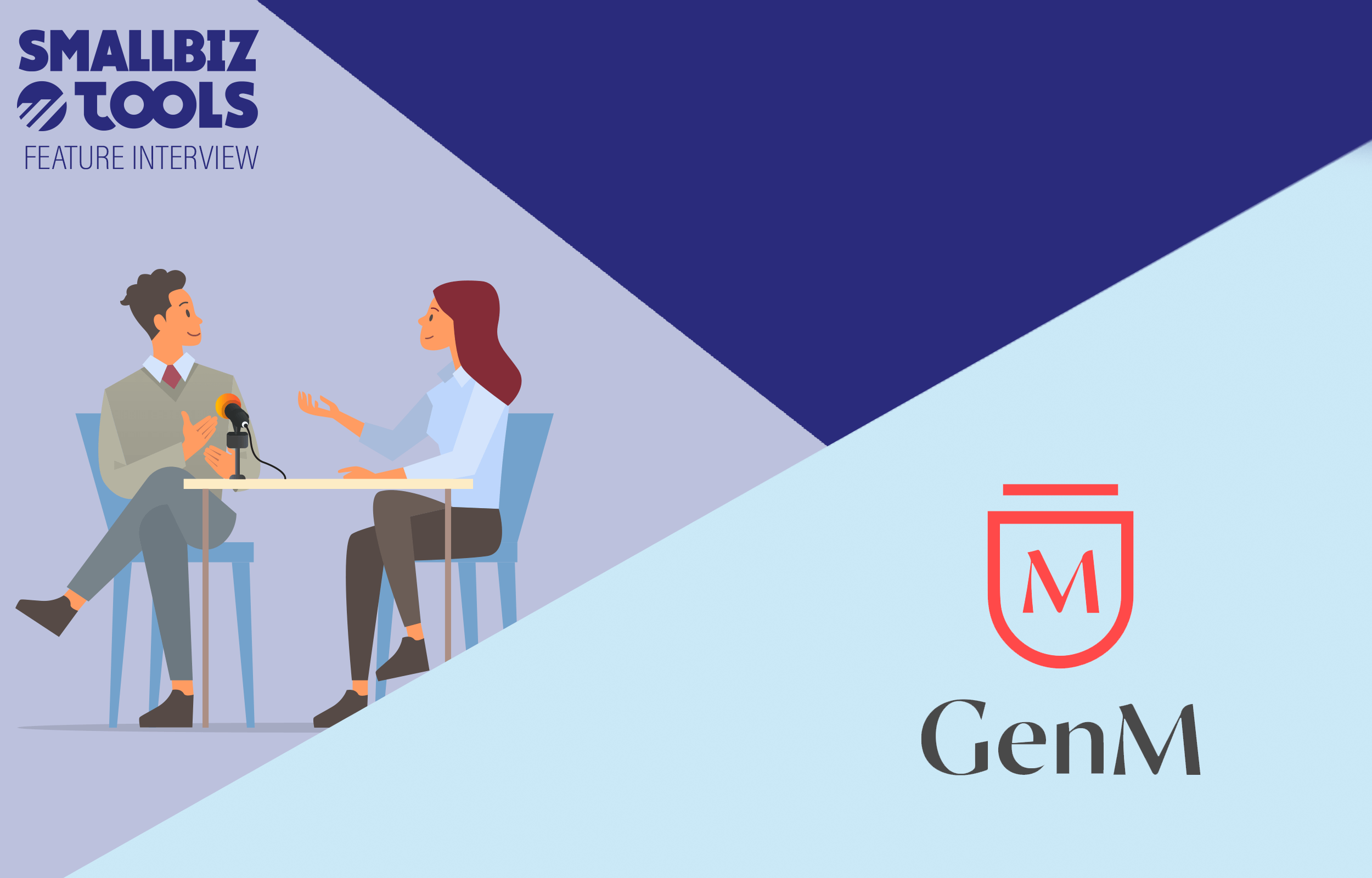 Our publication reviews only the best products for our community. As a result of this, we're affiliate partners with several organizations. Affiliate links are included in this post.
Newly graduated students often have trouble finding jobs in their field. Though, as frustrating as the challenge is, it's not only them who bang their heads against the wall. Small businesses and start-up companies need affordable marketing. But when you're a bootstrapped company, taking on new employees just isn't in the cards.
That's where GenM comes in. By offering free marketing courses to students and apprenticeships to small businesses, their company is a vital one for those in need. Darcy Cudmore, media outreach for GenM, spoke about the importance of marketing and why GenM is a crucial tool.
How it All Started
GenM came to life through another project. Co-founder Moe Abbas was working with a company called Ottawa General Contractors at the time. But, as with any new startup, he had his own strict budget to adhere to. The company started to take apprentices under their wing to help lighten the marketing load.
It's this idea that turned GenM into a business all its own. After noticing how helpful a marketing apprenticeship was for both parties, Abbas established the company with Marco Tundo, Richard Shaw, and Davide Panzeri. Since its conception in 2016, GenM now generates 100 apprenticeships at one time on average.
"The businesses grew and then the students started their careers. A lot of them were actually hired on with these companies," Cudmore said.
What GenM Does For Students
GenM has two main sides to it: a business side and a side for students. "Small businesses, start-ups, and entrepreneurs looking for help can sign up and take on an apprentice," Cudmore said. "Students who want to be a marketer can sign up on the platform and complete apprenticeships. It can help them launch their career and will look good on their resume."
Students fresh out of school are often greeted with the classic obstacle of having little experience. GenM gives them the tools they need to succeed in the workplace. They'll earn a reference and relevant experience, which can help them find permanent employment afterward.
For 10 hours a week, apprentices work with the pool of companies signed up with GenM. They're tasked with various duties such as list building, social media posting, or email marketing.
"If it's done right, it's a win-win for both sides," Cudmore said. "We've had really great success stories on both sides. Students have gone on to use their experience to launch their career and businesses, as they look to grow, can use the help to stay within the budget."
What GenM Does For Small Businesses
It isn't only the students who reap the benefits. Companies can take on apprentices for the cost of only $49.00 a month. In comparison to the cost of a full-time digital marketer, Cudmore believes the price is quite affordable.
"At a time when money is pretty important to a business that wants to grow, you can't blow the budget," he said. "Companies are getting help at an affordable rate where they could move into the next level of hiring one of these apprentices full-time."
Businesses also work with top talent. GenM itself has gone on to hire some of the qualified students that sign up for their program. "Some of these small businesses are tapping into talent that they could pay big bucks for a couple years down the road," Cudmore added. "At the start of their careers, these apprentices are just looking for the opportunity to grow. I think small businesses can take advantage of the platform and work alongside these students."
Taking advantage of a program is something any business owner loves. It's especially enticing when you're trying to get a start-up off the ground. "There's a need to grow your business and be active with your marketing, but there's also a budget," Cudmore continued. "If you're an entrepreneur, you can't do it yourself. You have 100 other things on your mind on how to build your business. It gets to a point where owners are so busy trying to build their business that marketing takes a back seat when really it's very important."
Marketing is Critical for Small Businesses
When it comes to marketing a business, owners need to delegate tasks to an apprentice. It alleviates some of the pressure and spreads the word about a company.
There are important jumping points to consider for a marketing strategy, namely focussing on social media. "Entrepreneurs often have the advice of 'Don't overlook the power of Facebook or Twitter or Instagram, especially when you're growing your business from the ground up.' It's an audience of millions through good digital marketing," Cudmore said. "The only obstacle in your way is a good digital marketing strategy."
For its own plan, GenM puts a lot of focus on Facebook. "Facebook marketing is a huge part of many of the clients that we get," Cudmore added. "I think a large part of that is because our entrepreneurs are younger. But for someone who's an older entrepreneur or doesn't spend too much time on social media, they may overlook it. A huge part of why their business doesn't take that next step could be because they're overlooking social media and digital marketing."
At the end of the day, GenM is most proud of providing businesses with that perfect fit. As a former student, Cudmore knows all too well the struggles inexperienced candidates face. GenM seeks to eradicate the headache for both businesses and students.