LAST UPDATED ON October 12, 2020
14 Experts Reveal How to Create Content That Ranks
So, you're thinking of starting a business. Or maybe you've already started one.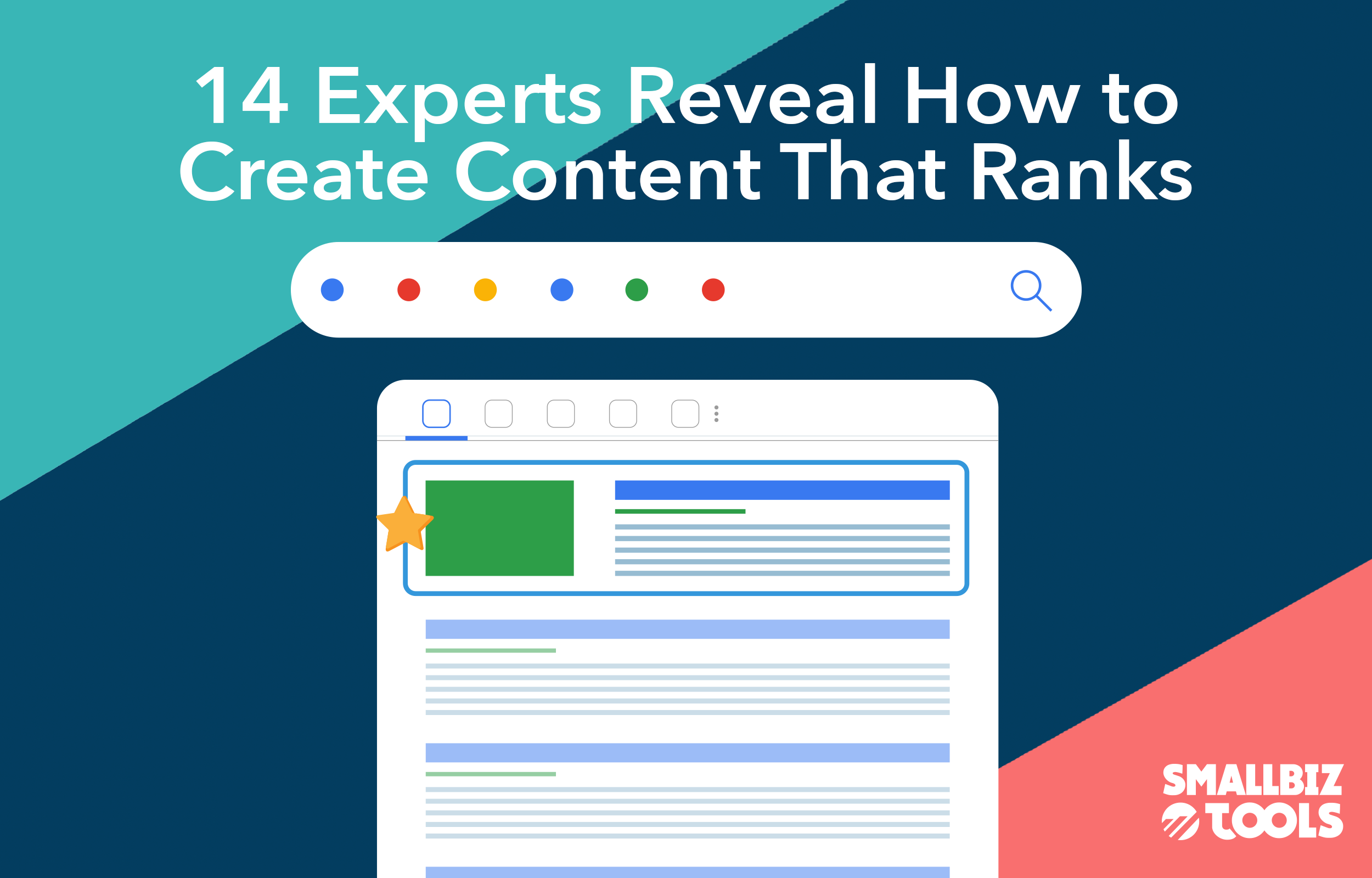 So, you're thinking of starting a business. Or maybe you've already started one. It's exciting to start from scratch and build something from the ground up. But, there are also plenty of responsibilities chained to your ankle. Between worrying about financing, social media, content marketing, sales, lead generation and productivity, there's hardly any time left for much else. 
Among the tasks waiting for completion is creating content that ranks. Regardless of what your business is, if you're planning to start a blog on your company website, you'll need great content. And it can't only be well-written and relatable, it needs to show up on Google, too. 
Right there's the key to ranking content, and really the whole point of it all. For those unfamiliar with the practice, content rank refers to where your content appears on search engine results pages (SERPs). Content that's visible on Google's first page will obviously garner more attention than content on its ninth. 
A lot goes into ensuring your content ranks well. You need excellent, relatable content that delves into areas of a topic otherwise left unexplored. Keywords need to be implemented, backlinks are required, and a responsive website never hurt anyone either. The reality is you could spend all day researching ranking content, but it takes time to master. Not to mention, all of this is just one task on your radar.
However, as daunting as a new business is, thousands of successful leaders started where you did. They were probably just as afraid as you, but now they're some of the top in their field. Through years of experience and hard work, they figured out how to break through the mold and rise above the competition. That's precisely why we thought they would make great candidates in breaking down how to create content that ranks.