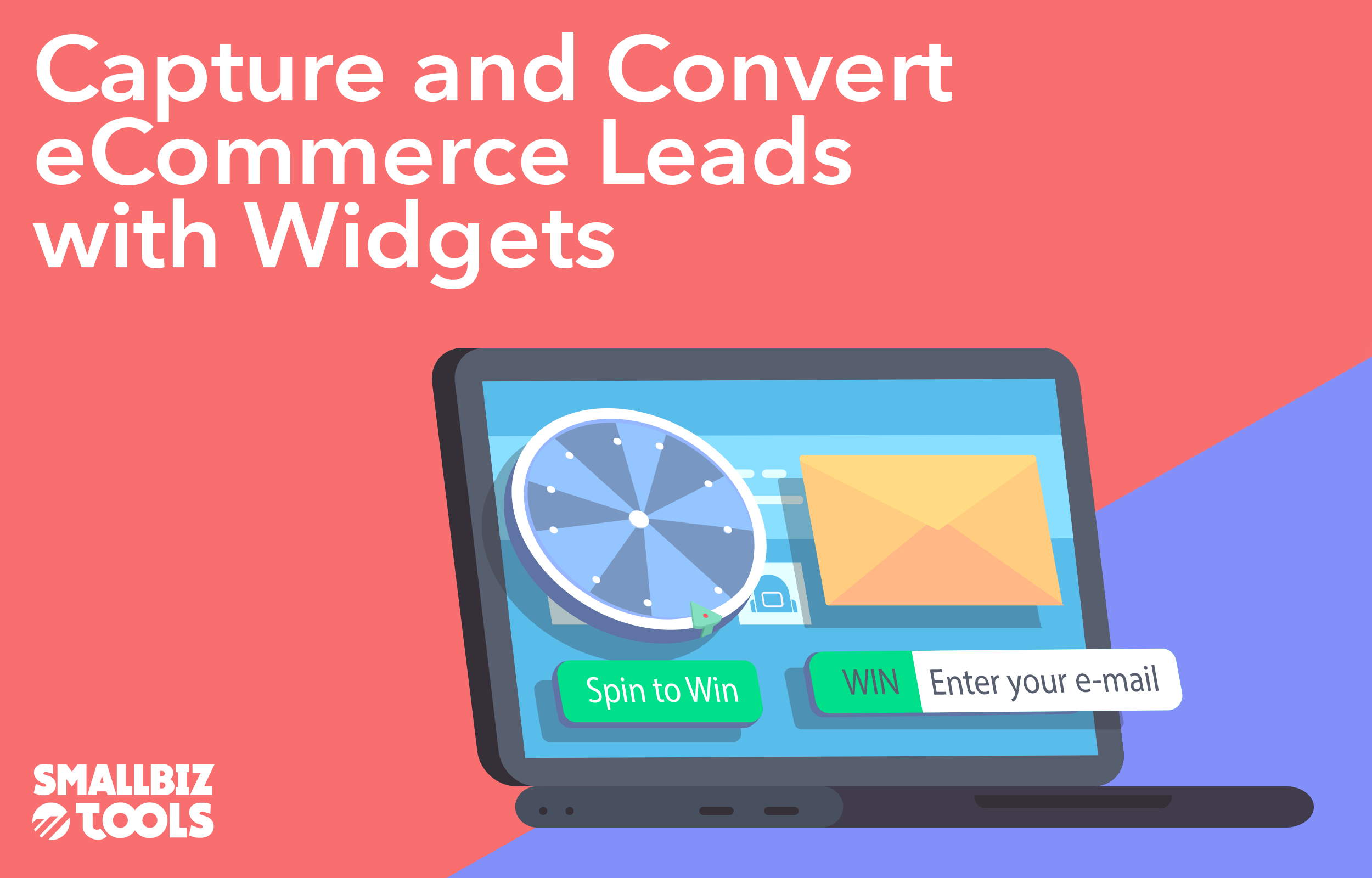 On April 9, 2019, Facebook released a statement that shook the eCommerce industry: they would no longer allow the default checkbox plugin to be in a pre-checked state.
You might wonder why this is such a big deal for e-shops. Without a pre-checked field in the plugin, Facebook Messenger users can no longer receive cart updates, discount offers, and other types of information from e-shops. So, the amount of quantitative leads drastically reduces.
What is the Facebook Plugin?
Facebook Messenger quickly became a valuable tool for eCommerce retargeting campaigns and other types of marketing communications. It has an average open rate of 80%, compared to 20-30% for email, a higher click-through rate than emails, and higher opt-in rates.
In order for users to automatically receive messages from businesses, Facebook introduced the checkbox plugin – a checkbox in website fields that allowed users to opt-in and receive communications.
Before April 9, this checkbox could be automatically checked for the user, eliminating any effort in deciding whether to opt-in or not. However, Facebook decided to disable this feature as they recognized potential invasiveness and non-compliance with the law.
Now, the opt-in must be triggered by the user themselves. Without an automatic opt-in, users could go through an entire buyer journey without being automatically identified by the website and be lost, with little chance of recovery.
The Silver Lining
Losing potential customers is any business' nightmare. Not identifying customers from the beginning is even worse. But, there is a silver lining to all of this: the opt-in widget.
A widget is a User Interface (UI) element that displays information and that users can interact with. They can also include opt-in forms for people to give consent to further receive communications from a platform. In order for that to happen, widgets should be engaging and fun, offering visitors the chance to win something in return, like a discount.
Widgets come in many shapes and forms. Designed to capture non-identified leads, they enable you to configure the display frequency and choose which channel you want to collect the information from: text messages, email, and of course, Facebook Messenger.
There are five main widget types you can use:
1. "Add to Cart" Pop-up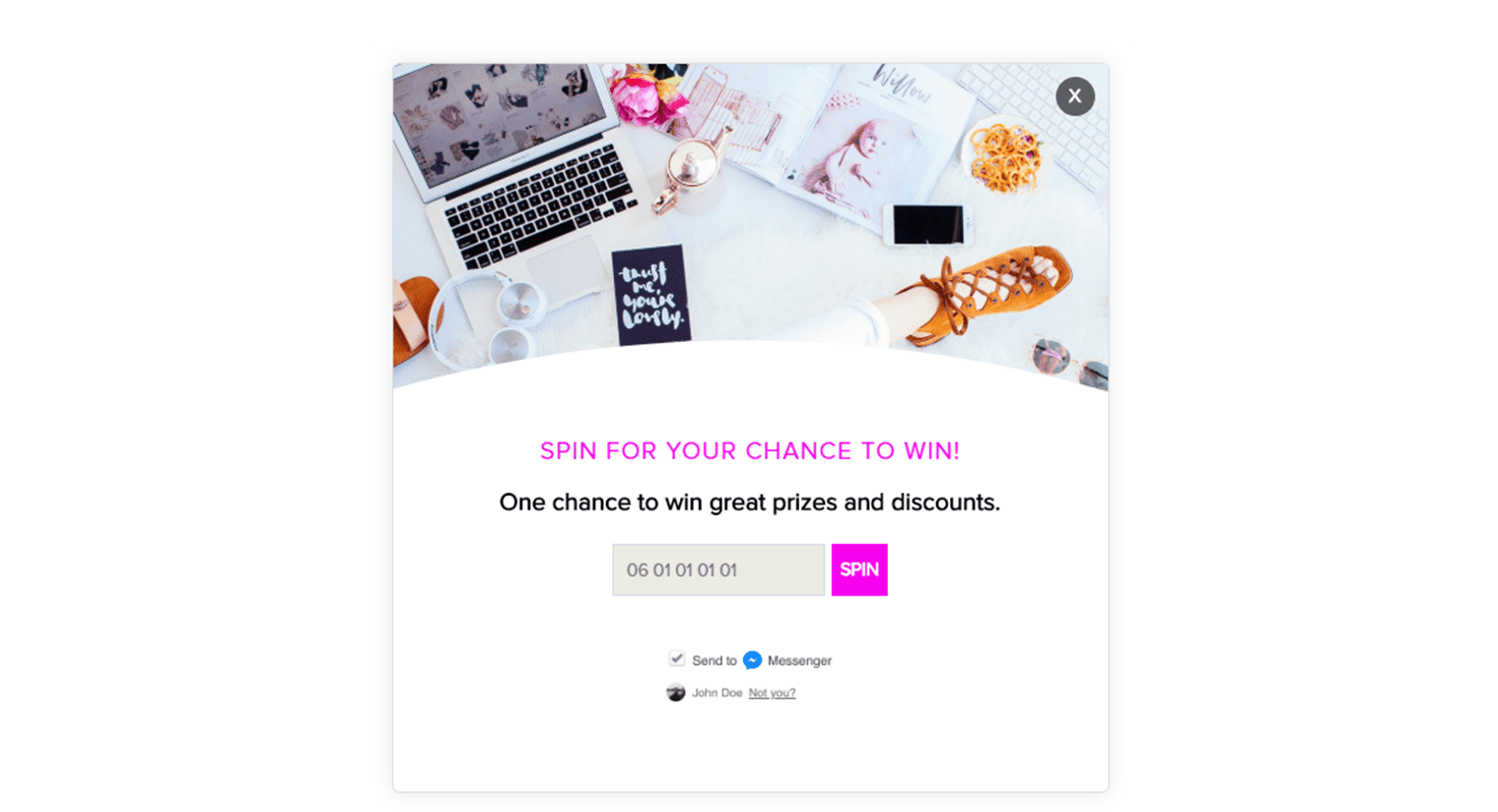 This widget appears when the non-identified visitor adds an item to their cart. It enables you to capture them when the intention of buying is at its highest point: the visitor wants the product to be in the cart. If you use it to offer potential free delivery, you'll increase the likelihood of a conversion.
2. Exit Pop-up
The exit pop-up is one of the most popular widgets. It appears when a visitor is about to leave your website, e.g when they hover their mouse over the exit button. You can retain the customer by proposing a special discount so they'll reconsider the purchase and continue browsing your website.
3. Wheel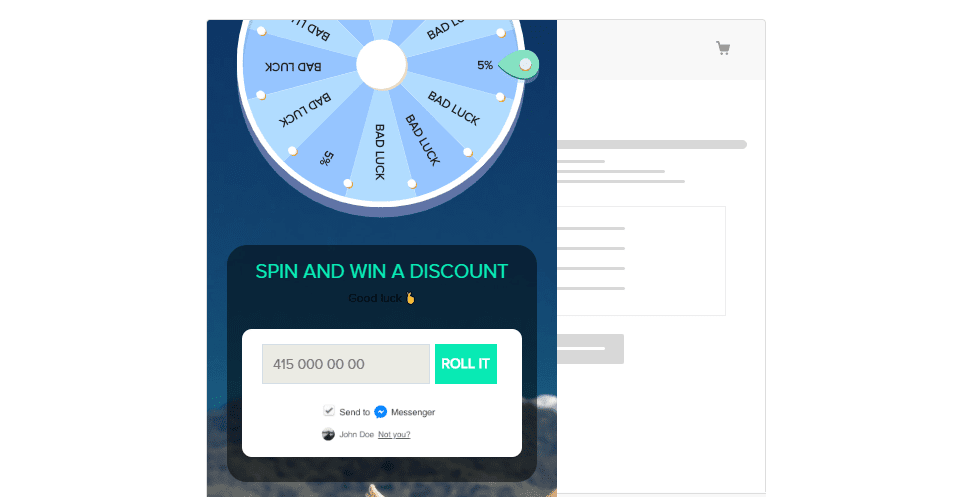 This is probably the most playful widget of them all! The wheel creates the biggest incentive for visitors. They can participate in a lottery and potentially win a big fat discount. When someone browses through your website, a small wheel appears on either side of the page and becomes bigger as the visitor approaches it. And so, the fun begins.
However, there's something to consider with this widget. It's disruptive in the buyer's journey and not appropriate for all eCommerce industries. The wheel works great in the dropshipping industry or with low-value products, like clothing or jewelry. For high-value products, like furniture or auto, we recommend using another widget.
4. Flyout
This widget is special due to its discretion. People love it as it can be open or closed by default upon a visitor entering the website. You can choose to display it either in the bottom left or bottom right corners of your page.
5. "Add to cart" Embedded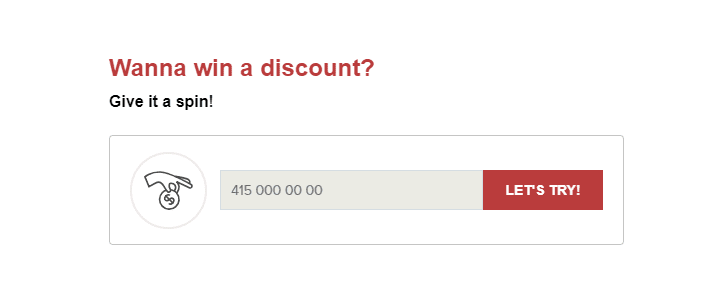 Another favorite widget, the add to cart embedded is included in each product page and placed below the "add to cart" button. This widget doesn't interrupt the buyer's journey as it doesn't pop up like all the others. Whether or not a visitor wants to opt-in is completely up to them.
Conclusion
By using widgets, Facebook Messenger opt-ins are no longer a problem. Despite a lowered number of quantitative leads, e-merchants won't miss out on any qualitative leads and potentially long-term customers. Thanks to their smooth UI and variety of incentive offers, widgets are a quick and easy way to retain visitors and convert them into customers.
If you're looking for some cool widget products, here are a few that can help:
Carts Guru

– from widgets to customizable email, SMS, and Facebook Messenger templates, Carts Guru offers multichannel retargeting strategies to convert up to 20% of abandoned carts. 

Recart

 – specializing in Facebook Messenger opt-ins, Recart has three types of pop-up widgets to choose from. You can also take advantage of Facebook Messenger campaigns, from delivery to promotional messages.

Justuno

– They use a variety of display forms to engage your website's visitors. You can also create email and Facebook Messenger campaigns to capture leads.
———————–
Our publication reviews only the best products for our community. As a result of this, we're affiliate partners with several organizations. Affiliate links are included in this post.