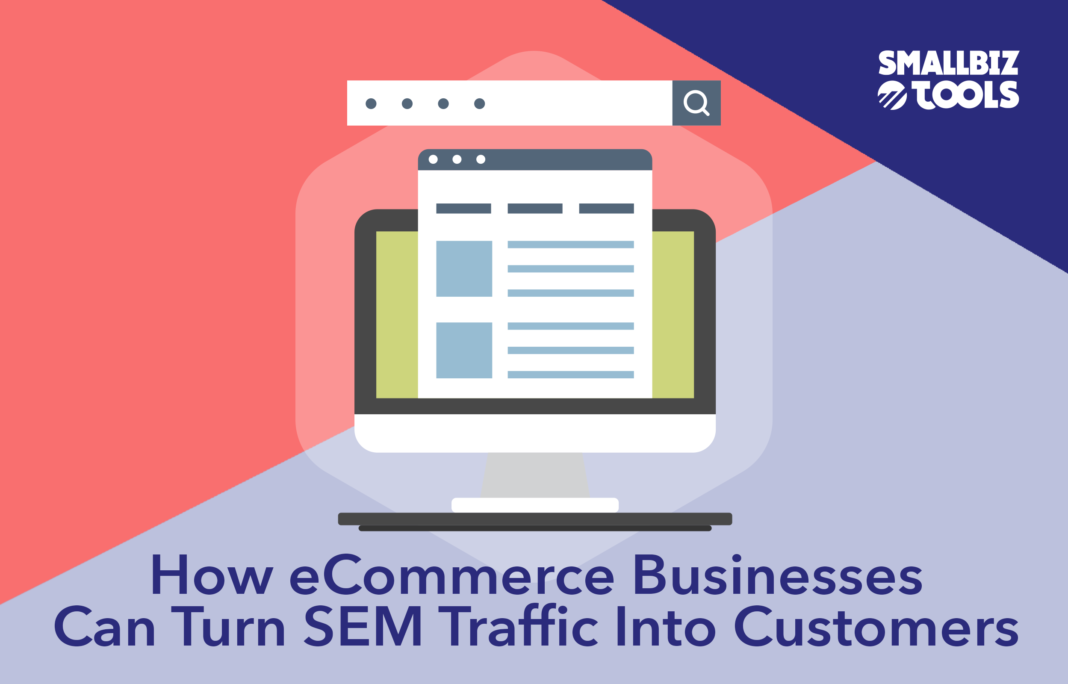 eCommerce is one of the fastest growing industries. With online sales amounting to 504.6 billion US dollars in 2019, the retail business is projected to surpass 735 billion US dollars by 2023. And that's just the US. Imagine the numbers when you total the retail sales across the world. While it speaks of high business potential, it also presents a big challenge for online store owners: increasing competition.
A typical online shopper today has at least five brands to choose from when making a purchase. But that's not all. With all the dropshipping stores set up, twice as many stores offer the same or a similar product. Each one of these stores is using one strategy to acquire these customers – search engine marketing. 
The ad spends of eCommerce businesses is growing by the day. What started as a bonus is now something that online stores invest hundreds and even thousands of dollars in to drive traffic to their stores. 
But how do you make sure the majority of this SEM traffic turns into customers? 
Remove Competitor Ads and Distractions 
First thing's first. An online shopper uses at least ten browser extensions and web apps to compare prices across stores or simply remain productive at work. But these can get infected and that results in them injecting ads from your competitor on your store. 
Studying hundreds of global brands across the world, we found that at least 11% of a store's traffic sees these ads. In fact, brands like Kirkland's realized they were losing a lot of sales to unauthorized ads and distracting content. The brand also realized that they were double paying for the traffic they acquired through SEM channels because even affiliates and cashback sites were advertising on their site. 
Now you can't stop a shopper from using browser extensions. But you can stop these ads from showing up on your site, on the consumer browser. 
Conversion optimization tools plug into your store with one line of code. It then proactively seeks out adware on the consumer browser, monitoring over 12,000+ strains every day. Using machine learning to identify the ads and distractions a strain might inject, it then prevents the ads from showing up in real-time. This feature works no matter what plugin or extension the consumer is using.
Kirkland's increased their conversion rate by 11% on removing these ads from their store. You can read all about it, here. 
Gamify Their In-Store Experience 
Every store out there is offering discounts and cashback to the shopper. Each one of them is doing their best to actually offer a seamless shopping experience, too. So what can do to stand out and actually engage these shoppers in the first go? Gamify their shopping journey. 
Gamification means using elements of a game like scoring, winning or competing to areas where a customer connect may happen. Take, for instance, the email popups on your online store. 
Every online store is using an email popup to capture the shopper's contact details, mostly in lieu of a discount. But with smart eCommerce apps like WooHoo, you can make this very popup less sales-y and more engaging. It gives the shopper something to win for their purchase and builds your email list. Call it a less pushy way to capture shopper details before they leave. 
Take Shopping to Messenger 
No matter how many on-site optimizations you make, an online shopper is still likely to leave without making a purchase on their first visit. There's also a chance they won't share their contact details with your store either to prevent spam or irrelevant promotions.
That's where you convert this SEM traffic to the one place they are the most active: Facebook Messenger. With over 2.5 billion people using Facebook and Messenger, the platforms are great to keep customers engaged and drive them to make a purchase. 
All it takes is adding a button below the 'buy now' call-to-action to enable customer notifications via Messenger from your store. 
With a smart tool like Flashchat, you can set up different campaigns to engage your customers. You can use things like cart recovery, product recovery, promotions, recommendations and discounts based on their on-site behavior. 
Let Your Customers Do the Selling 
A conversion hack most stores tend to miss out on is using their own customer base to promote their product. The number one reason your SEM traffic doesn't convert is by not having enough trust in the brand or not being able to see value in the products you're selling. 
That's where your user-generated content, reviews, ratings, and testimonials come into play. 
Vanity Planet does this very smartly. When traffic hits their store through SEM campaigns, they don't just see the products. They see a feed of Instagram posts shared by other customers who have purchased their product. So apart from the professionally shot pictures of the product, they get a real view of how they look, helping them better visualize the purchase for themselves. 
Create a Sense of Urgency 
Most of your store's traffic won't purchase a product on their first visit simply because they don't feel an immediate need for it. They're willing to wait a few days just to explore their options and see what other stores have to offer. That's why there's a need to implement on-site strategies that create a sense of urgency around the products that a visitor shows interest in. 
Take, for instance, Pandora. The brand uses various SEM campaigns to drive traffic to their online store. Knowing that shoppers are likely to seek deals from other stores, they implemented on-site notifications that show alongside the product. It lets the shopper know how many people added the same product to their cart, letting them know that it is a popular choice. 
Now there's no one way to ensure that your SEM traffic doesn't walk away without making a purchase. You need to implement both on-site and off-site tactics to turn these visitors into customers and in this post, we only covered the latest and untapped potential that online stores need to look into. 
What other strategies have you used for your store to turn visitors into shoppers?