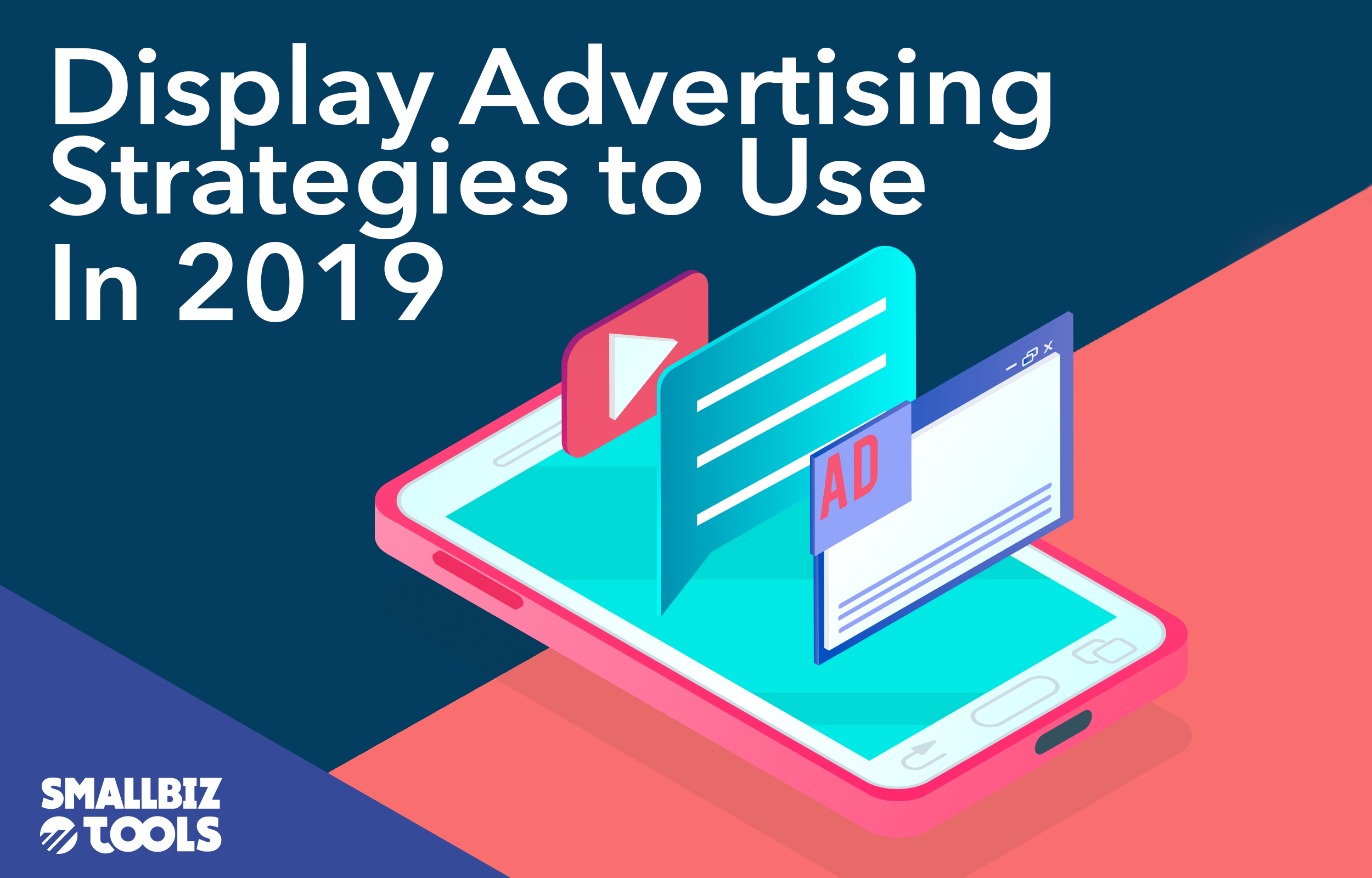 Display advertising is a proven marketing method that grows your brand's awareness, expands your pool of customers and increases sales. Many small businesses and entrepreneurs already know what display advertising is and why it may be a great asset in marketing strategies. So, let's get straight into the top strategies you should consider using in 2019.
Mobile-First
Mobile traffic is no longer just a trend; people use their phones for just about everything.
In fact, mobile traffic has grown over 500% over the last few years and it now comprises over 4.4 billion people worldwide. This means that more than half the world's population accesses the web via a mobile device. Access, however, means more than reading news and browsing social media. It means shopping and product research as well. For businesses, it means product hunting, brand recognition and social following all at the same time.
Considering this, businesses need to adopt marketing and advertising strategies that suit the mobile environment. For this to be effective, you need mobile-ready ads and mobile-responsive landing pages and websites.
Video Content
Video content is also trendy in this day and age. In the last few years, YouTube has taken the lead in video content over traditional mediums like television.
A big part of what makes video channels special is that everybody has access to them. Everybody has the opportunity to become an influencer with minimal investment in time and money. People don't need a huge budget or a broadcasting license either.
But, video content brings in opportunities for advertisers as well. Mainly, there are two different advertising options:
Posting ads on videos posted by other people that are uploaded to social media, YouTube and other websites.

Posting video ads on all platforms, including social media, video channels, and individual websites and blogs.
(image source: Get Freshly)
AMPHTML
AMP accelerated pages aim at making the web better for everyone. It does this through mobile pages that are adapted and optimized for mobile use.
Though, AMP accelerated mobile pages aren't limited to the creation of websites and web pages. They're also ideal for ads, especially ads delivered to mobile devices on mobile displayed pages.
I know what you may be thinking. How are display ads delivered to AMP pages? Isn't the service designed to cut off this kind of content and deliver only the information to readers? Well, yes and no. Speed is the essence of AMP but this doesn't mean that advertisers are forbidden. The Internet needs advertisers and it needs their investments.
That said, it's easy to deliver display ads to AMP pages and market your business effectively through the proper channels. All you need is to include them in an HTML tag (<amp-ad>).
Social Media
Like it or not, social media is the most popular channel available online at this point. Billions of active users populate the main platforms, which presents advertisers with a great opportunity to reach people.
You can't ignore the numbers on popular platforms like Facebook and Instagram. And you can't ignore the advertising opportunities that deliver results. Advertising on these sites is one of the first steps you should take since Facebook and Instagram are part of the same ads distribution network available on Facebook. Additionally, you get to select your audience based on several demographics. This makes it easier to deliver the message to exactly those who may be interested in receiving it.
(Image source: AirAsia Facebook)
Remarketing
Remarketing refers to a strategy of delivering high quality, targeted ads to website visitors who didn't make a previous purchase. In other words, it follows the success of the first campaign, which attracted the visits, and tries to convert these visits into actual purchases.
Remarketing is usually done through Google AdWords. Through this platform, cookies are placed on the devices of website visitors who match your criteria. It then enables you to reach out to these users via targeted ads and try to convert them into paying customers.
As you can imagine, remarketing can dramatically increase your sales and conversion rates. Take the example of Tirendo, a German company Google used as a case study to track the effects of remarketing. According to the report, Tirendo managed to increase their conversion rates by 161% and their turnover by 22% through remarketing and targeted ads.
Conclusion
Display advertising is a proven method of boosting sales, attracting a bigger audience or just increasing brand awareness. The digital world is, however, a dynamic environment where things tend to change frequently. Marketers can sometimes fail to keep track of everything that happens within the industry. This is why it's important to stay on top of the latest trends and adapt to them as you move forward with your campaigns.
What other trends in display advertising do you expect to take the spotlight in the near future?