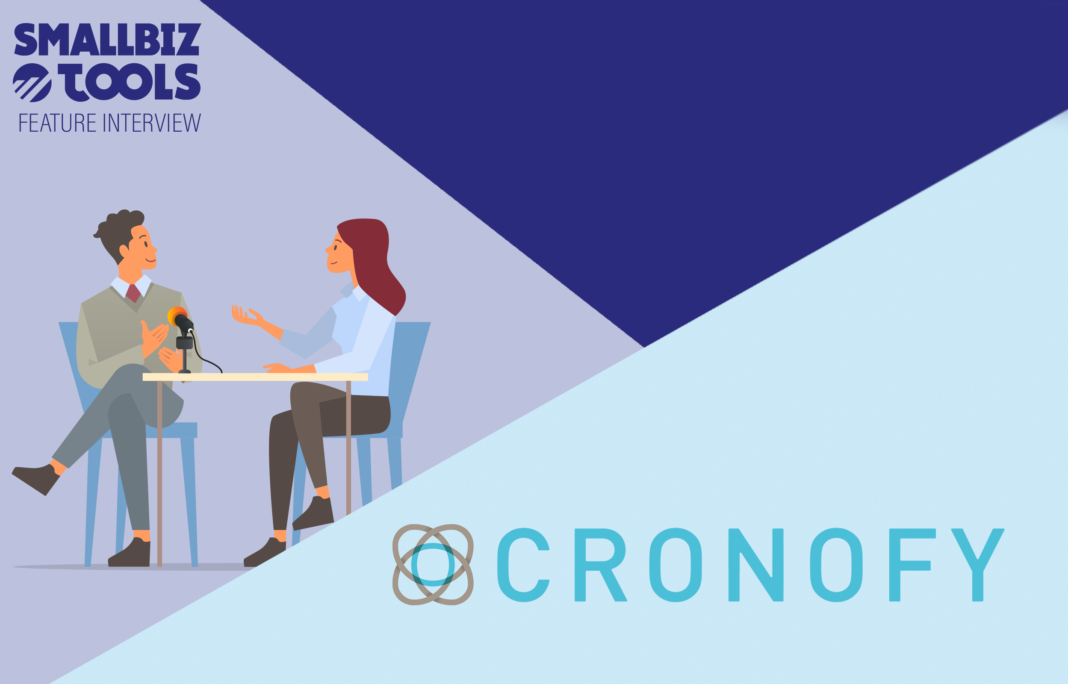 Business owners need to worry about a multitude of things. Among their worries is ensuring they have a reliable calendar for them and their customers. It may seem like good news to have a plethora of tools and software available, but it only brings forth new problems. 
How do you sift through all the options and get the best product for your business? How can you guarantee these companies deliver on their promises? If they all vow the same things, something's gotta give, right?
The good news is that devoted companies exist. Not only do they stay true to their promises, but they also offer what others can't. Cronofy is one of those companies. We sat down with its CEO and co-founder, Adam Bird to learn more about the company and what it brings to the table.
Cronofy's Creation
Cronofy first came to be from Bird's observations at his previous job. "I recognized from being an executive at my last company that there were so many applications that would benefit from scheduling, but didn't support it," he said. "As I researched the topic, I realized just how hard it was to build reliable sync and scheduling solutions. I saw the opportunity to provide this as a fully managed service to other software vendors."
Since then, they've prided themselves on honesty, automation, and measuring what matters. But, what makes these three principles the most important for their company? Bird believes these principles distil the essence of creating a sustainable business for the long term. "Our customers rely on us as a core part of their infrastructure and they have to be able to trust that our service works and will continue to work," he said.
Multi-platform API
As we previously mentioned (and you've undoubtedly noticed), many scheduling solutions exist. However, according to Bird, Cronofy isn't a traditional tool. "We're a technology layer that powers all sorts of scheduling tools as well as all sorts of business applications that need scheduling to support workflows." 
And work with a multitude of business applications it does. Cronofy doesn't just give you the freedom to connect schedules across various applications. As a scheduling API, it allows you to sync users' calendars, check users' availability, and share users' calendars so everyone is on the same page. Their API also connects to Google Calendar, Apple Calendar, Microsoft Office 365, Microsoft Outlook.com, and Microsoft Exchange, meaning you only need one API.
Though, despite available scheduling software and solutions, plenty of business owners still prefer the old way of scheduling and booking. After all, it's sometimes easier to stick with tried and true methods of doing business. It's often believed that software replaces the people behind interactions, but Bird believes technology and humanity can work in tandem.
"The personal aspect and intelligence someone can apply to a scheduling process should definitely not be lost," he said. "Automation is something to be applied carefully. I like to think that automation should be used to give someone answers to questions they can say yes to. So, you can automate completely if appropriate – or streamline where not – but retain the personal touch."
Staying Ahead of the Curve
To remain at the top of their game, Cronofy focusses on relentlessness. "Running our kind of business is a constant process of evaluation and improvement. We're always asking if a feature, process, interaction, or anything can be simpler or better in any way." It's this philosophy that brought Cronofy's crowning achievement: the impact it has and the time it saves people across the globe. 
That said, Bird has obviously learned valuable lessons along the way. One of the most important is cash collection. "The old adage, 'revenue is vanity, profit is sanity, but cash is king' is so important to hold in front of your mind as a business owner," he said.
He also believes you should be deliberate about culture. "Define your principles with your team, review regularly and hire with those principles in mind. If you don't your culture may change beyond recovery," he added.
Additional Features
Cronofy allows users to connect their schedules in their sequenced availability API. This program removes all the grunt work by going through everyone's schedules to determine the best day for an event. You're able to book a sequence of events with different users based on the restrictions you apply.
You can also schedule various interviews with potential employees. Say you need a candidate to speak with the HR department about paperwork. But, you also need them to speak with their direct superior. Maybe you want them to chat with international team members. You can organize these interviews from Cronofy without hassle. Cronofy suggests times based on users' calendars and can schedule events as you see fit.
Another cool feature is the ability to send Smart Invites. The last thing you want is to organize a meeting and have someone cancel. Worse yet, some invitations slip to the bottom of a recipient's inbox. Smart Invites allow you to see when someone interacts with your invite. If they cancel or delete, Cronofy can send you a reminder to follow-up.
You'll also have access to slot pickers, an availability picker, availability rules, and an agenda view that lets you see booked events on one particular day.
Conclusion
Businesses can use Cronofy to better their scheduling and organization. Between schedule coordination, event sequencing, and Smart Invites, your company can better track events and appointments. 
Their Starter plan begins at $99/month and climbs to $1899/month for their Growth plan. If you want a strategic, customizable plan, you can contact Cronofy to work out pricing details.