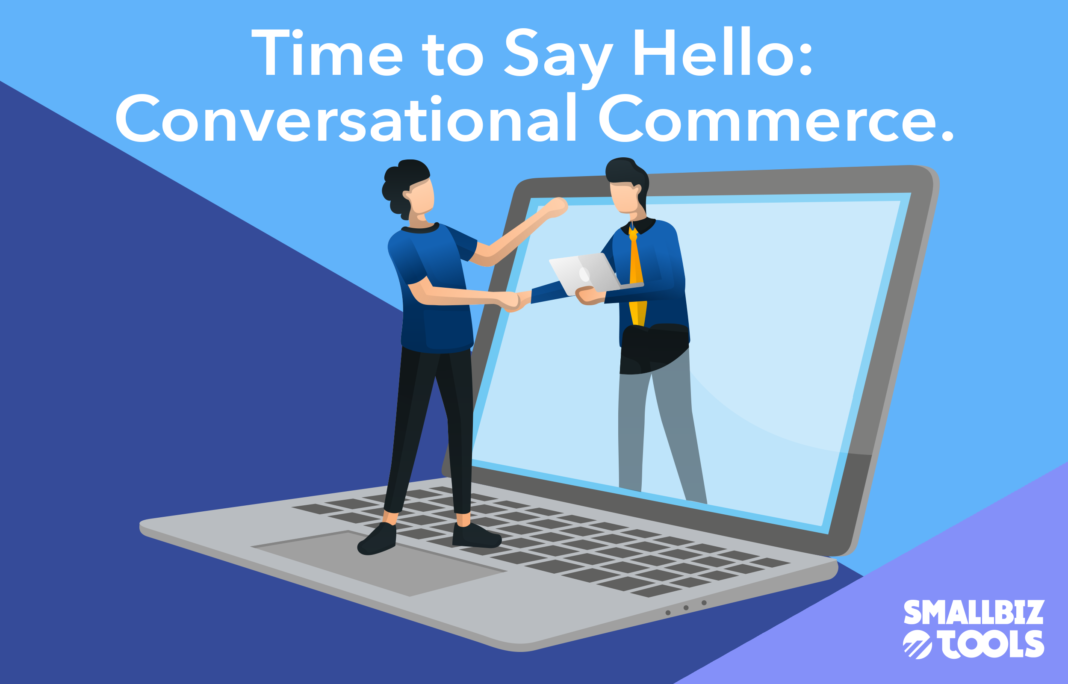 In the last decade or so, mobile messaging became the preferred way for people to interact. Now, it's changing the way businesses and consumers interact, too. Messaging is growing and businesses that adopt it grow faster than expected. 
To realize its impact, let's delve into how messaging has evolved over the past few years. 
As you can see, several significant changes have occurred:
The value of messaging is climbing; it surpassed social media as the most common activity on a mobile phone.

The applications used for messaging are much more than just conversation apps. They can provide more, like a shopping assistant, customer service representatives, etc.

Messaging is one of the best ways for brands to connect with users.

People no longer wish to place calls from their mobile device. Devices are used primarily for messages.
The New Age of Conversation
In the last few years, a number of brands came to understand this user trend. They began focusing on text-based communications as their staple for brand-to-customer interactions.
However, the messaging economy has often been referred to as confusing yet empowering. Users get confused with so many messaging channels and can't decide which one to use and which to avoid. On the other hand, it's empowering when brands use a dedicated messaging channel and generate actionable insights from those interactions.
Another interesting area is the potential for voice assistants like Alexa. Only time will tell if they become smart assistants or continue as merely an information provider.
Your Business Should Focus on Messaging
Messaging is the way to growth. It's helpful in tackling the perpetual lack of time everyone faces. Not only can you exchange information at the user's convenience, but you can also do so outside of texting through images, buttons, payment links etc.
So, how do you create an enriching experience for your users? The answer is "rich messaging", which we call "interactive messaging" at Applozic. It allows the exchange of multimedia messages in the form of rich cards embedded with action buttons.
For example, let's look at the screenshot below.
This restaurant's food-ordering application allows users to directly add products to their cart rather than through a tedious process. With a reduction of clicks, visitors undergo a simplified user experience.
Multiple industries can use this technique:
A travel agency with multiple packages and rates

Gift providers offering variants based on the user's parameters

Payment options by service providers
The possibilities are endless. What remains imperative is identifying ways to improve the user experience. That said, we're here to help. The following steps require customization based on your industry but we've broadly broken them down. 
1. Think Local
It's important to understand your user type and their demographics. You need to have a thorough understanding of them to make the little adjustments that matter later on.
2. Create an Experience
Set your own benchmarks and improve from there. Take continuous feedback from your early users to set future expectations.
3. Integrate
Don't treat your messaging option as a new, independent medium. Instead, try and integrate with your existing process to maximize its benefits.
Conclusion
The future of customer experience will be an instant, seamless interaction. These interactions will also consist of automated experiences that go beyond generic functions like answering queries or requesting payments. 
Customers are looking for personalized journeys, ones relevant and convenient that make them feel engaged. So, businesses needn't wait to make the next move. It's time for conversational commerce to take the reins.