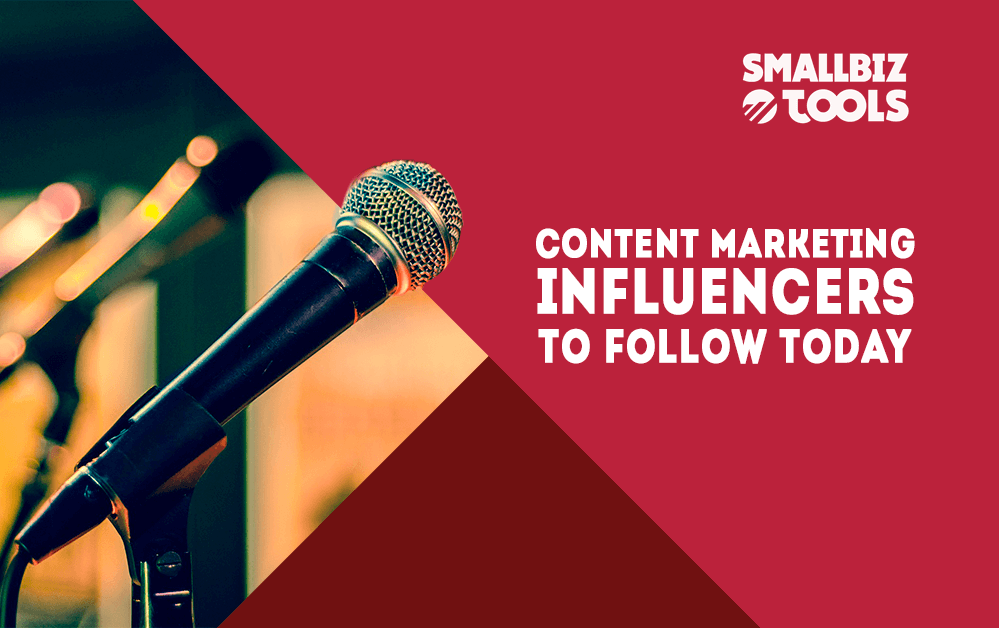 Content Marketing Influencers To Follow Today
A classic quote that you may have heard before is how we "stand on the shoulders of giants." This applies to a lot of different fields, small business included.
When we narrow this down to the digital marketing sphere, it becomes clear how much help is out there, if you're willing to look. For example SEO influencers are a great way to learn about drawing more interest to your site, but SEO advice goes hand in hand with effective content. Here are some major names that are putting out regular blogs, videos, and more that will make you a better content marketer.
Jeff Bullas: If you're looking to get started in digital marketing, it's a good idea to follow people who are established, and you'd be hardpressed to do better than Jeff Bullas. His blog covers not only content marketing, but also several adjacent topics like social media. To give you a perspective on his following, he has a readership of 4 million people worldwide. Clearly, he's doing something right.
Joe Pulizzi: If you've done a little bit of research into content marketing already, you may have stumbled on some training courses from the Content Marketing Institute. This is the brainchild of author and speaker Joe Pulizzi, and on top of the site's courses, you can also follow Pulizzi directly for blogs, insight, and events in the content marketing niche.
Ann Handley: Handley's Twitter bio says it all: "I'm waging a war on mediocrity in content writing." As the chief content officer of Marketing Profs, Ann Handley sticks to that mission with blog posts and books that make some of the more complex parts of content marketing and writing accessible to everyone.
Donna Moritz: A lot of the time, visual content accentuates and supports your written content, from infographics to pictures and everything in between. This is Donna Moritz's specialty. Visit her website, blog, and Twitter for advice as well as tutorials that will help you craft efficient and effective visual marketing. She also covers a lot of social media topics as well.
Neil Patel: One of the biggest names in entrepreneurship today, Neil Patel works with companies like Amazon and NBC on their marketing. Clearly, he's someone that you want to learn from. The good news is that he has plenty of posts on his personal website about how to create effective content as well as weave SEO into it. On top of this, his writing style is light and easy-to-understand, a perfect match for the content marketing novice.
Of course, these are just the tip of the iceberg in terms of influencers out there. Try to look out for different names that specialize in your business niche for even more expert, personalized information. Good places to start are social media groups in your niche. Simply pose a question on who you are following for industry information, and you're probably going to get a whole new set of influencers to look into and learn from. Pair this with outsourcing some essential business services, and you can get your business up and running quickly.