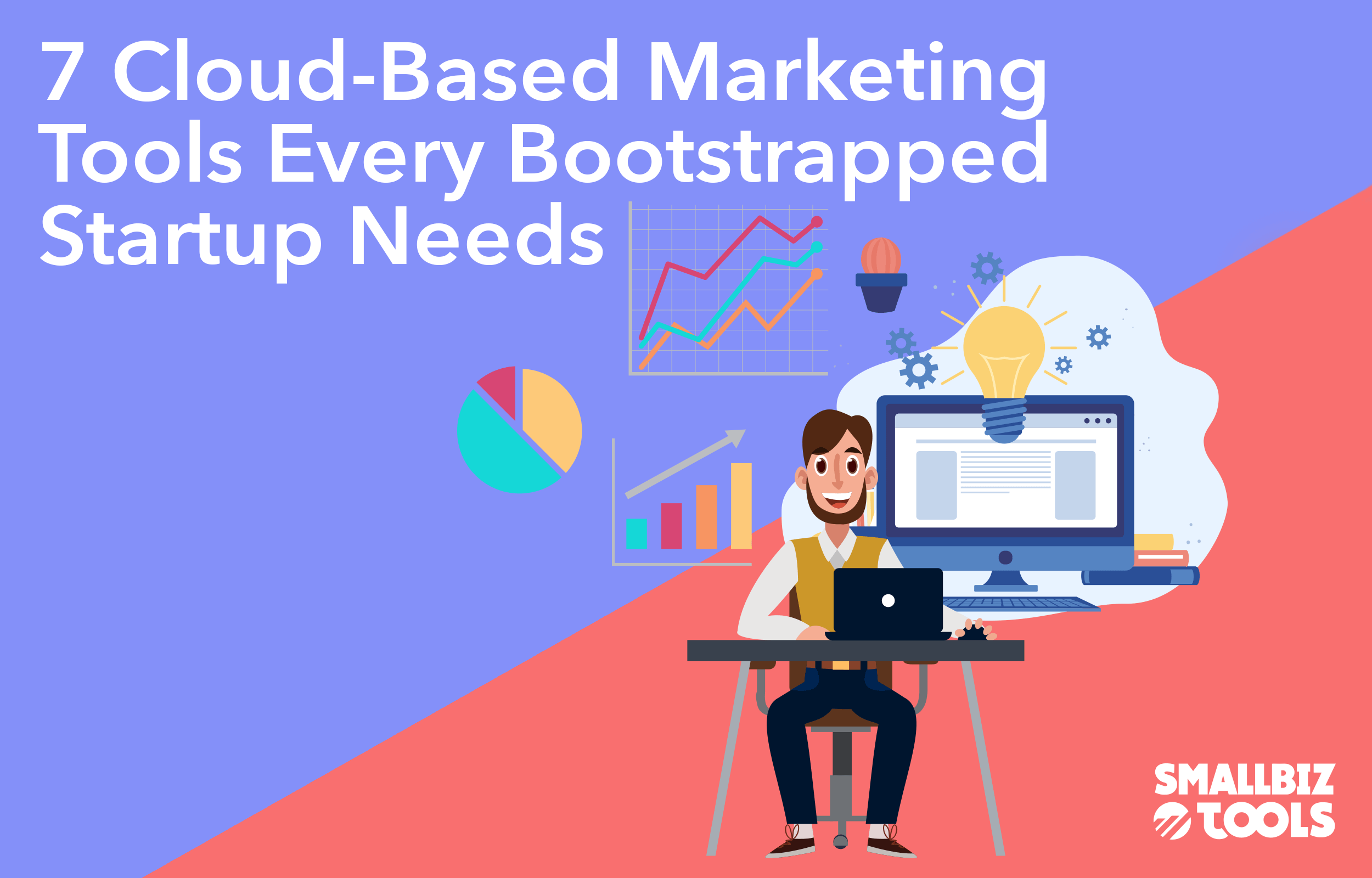 When you're a bootstrapped startup, every dollar counts. The problem is you have to spend money to make money. More specifically, you have to spend money on marketing to make sales.
But before you start spending money advertising your business, you need to set up the basics. We're talking your business website, business email, business cards, business number, CRM system, social media, etc. It all sounds time consuming and expensive. But what if you could easily and inexpensively knock out the marketing essentials you need to go out and make sales?
Now you can. And you can do it all on the cheap and easy, thanks to the cloud.
Here are 7 cloud-based marketing tools and services every entrepreneur can use to market their business.
What is it?
Squarespace is an all-in-one, do-it-yourself website solution for anyone looking to create a business website. You also have basic features like eCommerce, SEO tools, content marketing tools, analytics, and 24/7 support available to you.
Why is it awesome?
It's one of the most intuitive and well-designed marketing tools. If WordPress was a PC, Squarespace would be a Mac. Everything you need is seamlessly built-in and always looks professional. And because Squarespace is such an incredible value for the cost, it's perfect for any website project, big or small.
What is it?
Vistaprint killed the local print shop by making it cheap and easy to order custom printed marketing materials, signage, and promotional products online. Since it's a print shop with a cloud-based storefront, it's always accessible.
Why is it awesome?
You can get well-designed business cards shipped directly to you for the price of a cup of coffee. Even in our digital world, you still need business cards and print material to network, market, and make sales.
What is it?
PipelineDeas is a sales CRM (Customer Relationship Management) system that allows you to easily organize, track and manage your sales leads and contacts. You can also keep track of key deliverables, project details, deadlines, and important milestones.
Why is it awesome?
PipelineDeals is perfect for startups and small business owners that are frustrated with overpriced and over-complicated CRM solutions. They even offer onboarding services to make sure you're up and running fast and easy.
What is it?
UniTel Voice is the virtual phone system priced and designed for startups, entrepreneurs, and small business owners. You can set up a local or toll-free business number with a professional auto attendant that greets and routes callers to any phone, telephone number, employee extension, department extension, or voicemail. UniTel Voice is affordable, easy to set up, and offers 100% USA-based support at no extra cost.
Why is it awesome?
It allows any small business owner, on any budget, to set up a professional business phone system they can use to run their business from anywhere, on any device. Whether you're looking to set up a simple vanity toll free number or you need features like SMS texting, call tracking, call recording, internet faxing, etc., UniTel Voice's cloud-based phone system has you covered.
What is it?
Zendesk Chat is a live chat software that makes it easy to engage with customers who visit your website. It's great for startups because it's easy to set up and use, and it's a fraction of the cost of other similar website chat tools.
Why is it awesome?
Its mobile app keeps you connected to customers and potential customers day and night. Even if you're not around to chat with consumers, Zendesk Chat will take a message so you can follow up. It's by far the cheapest way to capture leads and keep customers happy.
What is it?
Quuu is a social media tool that curates relevant content you can share with your audience on social media sites like Facebook, Twitter, and LinkedIn. It also allows you the content curation process and the sharing of content. You can also promote your content using Quuu Promote.
Why is it awesome?
Quuu is like hiring a talented social media marketer that works for free. The content Quuu finds and shares for you is handpicked and based on your audience's interests. Building your brand on social media can be a tiresome process, so save yourself time and automate with their tool.
What is it?
Mailchimp allows you to create beautiful, branded emails that keep your audience engaged and makes you look like a professional. Mailchimp's email marketing software is easy to use, packed full of features, and designed to grow with your business.
Why is it awesome?
Like the other marketing tools we've discussed, Mailchimp is priced to grow with your business. So, it's affordable whether you're a bootstrapped startup or an established business. Mailchimp is also more than just an email marketing solution. It's an all-in-one marketing platform that provides you with the features you need to market smarter and grow faster.