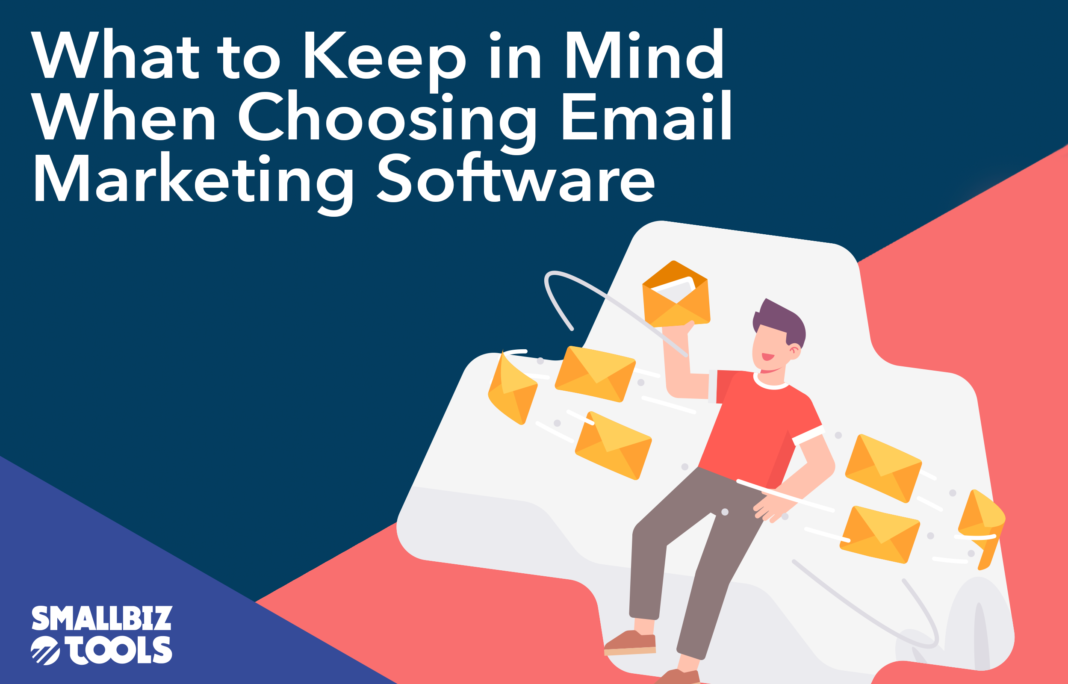 Email marketing is imperative for a business to grow. It's one of the main avenues and an integral part to earn money online. The good news is there are numerous email marketing tools or software floating in the market. 
Ridding the confusion about which software to buy for a particular business is a tedious, time-consuming job. That's why we've listed five features to consider while choosing the best email service provider (ESP). 
Spam Compliance
The deliverability of your email should be guaranteed for your varied campaign to progress. Hence, you should choose a reliable and durable platform so all your emails don't end up in spam.
Templates
Templates may not sound like a nice feature for a product to have, but it makes your life simple. It also saves an enormous amount of time and effort often involved in designing a new email.
Additionally, it's essential to check whether ESP provides segmentation of the templates for various business requirements. So, do check the templates list even if it sounds bizarre at first thought. In the end, it'll bring pride knowing you chose an awesome design.
Price Compatibility
It's true that the price is secondary if a product offers you innumerable features and provides high quality. But, if you aren't using more than 50% of your software's features then it's futile to pay a hefty amount. 
So, pricing should be directly related to the number of features of the ESP that your business requires.
User-Friendly
One should have a demonstration before purchasing the ESP. Some software might have amazing features, but it can simultaneously be too complex for someone who isn't particularly tech-savvy. ESP should be intuitive and easy to use for both you and your team. 
Also, the email should be mobile friendly. Most of your recipients will probably open your emails through their devices and it may irk them if images don't load or if the email doesn't open up the way it should. 
Finally, the ESP's interface should be smooth and scheduling should be quick and simple, too.
Analytics and Tracking Conversions
The ESP should incorporate Artificial intelligence (AI), which will assist you in understanding your customer. It can give you information about what type of content initiates an interaction with the customer. This empowers your sales team to make appropriate decisions by providing leads that matter to the customer. 
Your ESP should also incorporate analytics for deeper insights, performance results and constant improvement.
Conclusion
One should thoroughly verify the pros and cons of ESP before purchasing. Apart from the above-listed entities, one may also look out for:
email personalization

dynamic content provision

the number of contacts

segmentation provision
With these points, you're guaranteed to make the best decision in purchasing the right ESP that suits the growth of your business. You can also use one of these Mailchimp alternatives to make the job easier for you.