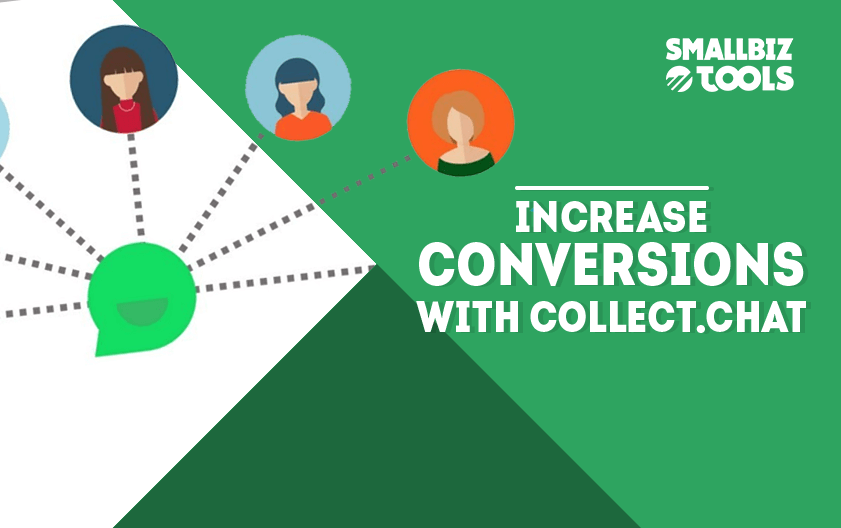 Become Conversion Royalty with Collect.Chat
When you're a small business owner, the list of thing you want to happen is longer than a kid's wish list at Christmas time. Everyone wants more traffic, increased orders, helpful feedback, and higher conversion rates, and the list goes on and on…
No one software can make your business skyrocket overnight, but Collect.Chat has some amazing features designed to increase conversions on your site by providing a proactive chat experience for your online customers, so that you can get them immediate answers or help on an order without expending valuable human capital.
Collect.Chat is an online widget created to breakdown obstacles that typically cause the customer to abandon the transaction when they have questions and want to quickly get information, without having to make a phone call or wait for an email response from the company. These customers prefer to type a question into a pop up chat, get their information, and move on. The results for small businesses that have this feature speak volumes; customers are three times more likely to interact with a website when they can reach out with a proactive chat, and more interaction leads to more conversions.
"Customers are 3X more likely to interact with a website when you reach out with a proactive chat."
While similar software programs are available, not all are created equal, and who is reaching out and answering the chats makes a big difference. Some companies employ additional agents, but this eats up a lot of the company's time and budget. Some programs utilize automated bots to communicate with customers and collect their information; however, the quality of the responses must be extremely high to create a seamless experience for the customer and benefit the business. This is where Collect.Chat sets itself apart from the competition. Collect.Chat is a bot that the business owner can build in far less time than it takes to conduct one phone interview with a potential new customer service agent and no coding experience is necessary because of the many template options that are built into the software.
So how does Collect.Chat transform you into conversion royalty, so that you can sit high on your throne while conversions instantaneously take place around you? They do this by providing customers with a smart response system to guide them through the sales or order process and answer product questions. When customers are unsure about part of the sale, their first instinct is to forget it and move on. If you give them the opportunity to get an answer without ever having to speak to someone, and by simply typing a question, waiting a minimal amount of time before having their concerns alleviated, a business increases their conversation rate drastically.
How much something costs is always the main question from small businesses owners. Collect.Chat understands this. Collect.Chat is not charging right now. Currently, Collect.Chat is on an open beta which is FREE. Their goal is to get you to try their widget, so you can see firsthand what makes their program efficient. Once beta is over they will offer a free and a premium service and you can pick whichever you like. Collect.Chat promises a lot, but they are also prepared to back up their claims.
sign up for the free beta